Paul Merson picks the best of the 2012/13 Premier League season
Paul Merson heaps praise on Van Persie, Clarke and Michu and revels in Arsenal's derby demolition.
Last Updated: 24/05/13 9:10am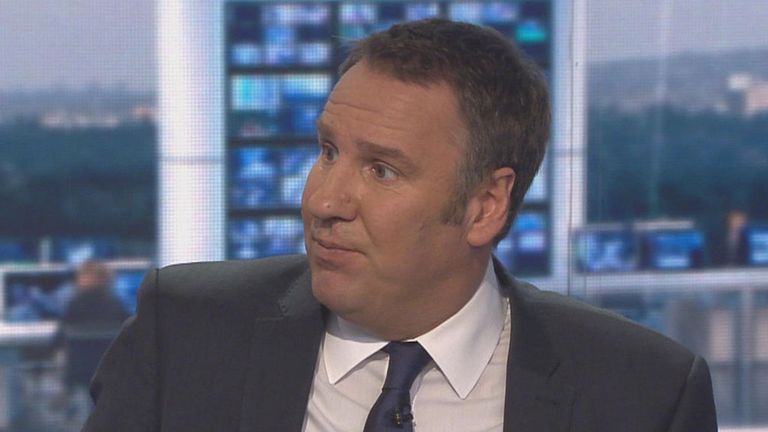 This is a no-brainer; it's Robin van Persie over Gareth Bale easily. One team won the league and the other came fifth - and if he wasn't there they wouldn't have won the league. He's got more than 20 goals, he's the top scorer in the league and he hasn't won any awards; I just can't work it out.
Don't get me wrong, Bale has scored some important goals for Tottenham but for me it's about winning stuff and Van Persie has been the difference between winning and not winning. If Man City had Van Persie this year they would have won the league, it's as simple as that. Or if he was still at Arsenal they'd have secured Champions League football long before that trip to Newcastle.
Goal of the Season
I was about to say Robin van Persie's goal against Villa, but I can't pick a long-range shot. Anybody can score them; nobody who scores from range can tell me they absolutely intended to aim for the top corner. So I'll say Luis Suarez against Newcastle because you don't see that too often in football. He controlled the ball, went around the keeper and slotted it home in a phenomenal fashion. The touch, the awareness... you see 40-yard screamers every day but not everybody can do that.
Manager of the Season
I'm going for Steve Clarke. I thought West Brom were certainties to go down at the start of the season under somebody who'd never been a manager before. He had a reputation as a top coach, but I thought going into West Brom would be tough. In the end, he kept them up very comfortably, they've been in the top half all season and for me, that's the manager of the season. I thought they would be in major trouble this year, I really did, but to do the transition like he did was unbelievable. They've played good football as well. Everybody will talk about Sir Alex Ferguson, but for the all-round picture I'll say Steve Clarke.
Team of the Season
I've got to go for Swansea. I know they fizzled out at the end of the season, but the way they played all year was brilliant and they went and won the League Cup as well. I love watching them play and nobody expected them to do what they've done. They could easily have been one of the teams that went down this year when you look at their squad.
I could also mention Everton, who aren't far behind, but they've got top-drawer players and a squad full of international footballers. Swansea haven't got a lorryload of household names so I will go for them.
Signing of the season
Michu. That's a no-brainer. He cost about £2million and he definitely should have been in the top six shortlist for the PFA Player of the Year Award. I couldn't work out why he wasn't there after everything he's done this season. He scores goals, he's a good finisher and he's been at the heart of a very good Swansea team.
Underachievers of the Season
Man City have majorly underachieved in my opinion. To win the league last year and then finish so far behind Manchester United this time shows you that. They went out of the Champions League early (people say they had a hard group but it wasn't harder than Celtic's and they went through...) and even went out of the Capital One Cup early before being deservedly beaten in the final of the FA Cup final by Wigan. Nobody likes to see a manager get the sack and Roberto Mancini could have bounced back next season, but I thought the signings weren't good enough at the start of the season. If they'd have bought properly they could have won it.
Game of the Season
There's been loads of great games this season but, like Charlie, I'm going for Arsenal beating Tottenham 5-2. To win a derby match so emphatically was a big result and I remember watching it in the Soccer Saturday studio at Sky. I enjoy it any time Arsenal beat Tottenham - and you could say that was the result that meant Arsenal finished ahead of Tottenham.
Click here to read Matt Le Tissier's highlights of the 2012/13 season
Click here to read Jeff Stelling's highlights of the 2012/13 season
Check back on Thursday when fellow Soccer Saturday pundit Phil Thompson gives his verdict on the campaign...