Asmir Begovic discusses life under Mark Hughes at Stoke City and his own plans for the future
Stoke City goalkeeper Asmir Begovic has forged a reputation as one of the best goalkeepers in the Premier League. Pete Hall caught up with the Bosnia international to discuss life at the Britannia Stadium under Mark Hughes and those transfer rumours that just won't go away...
By Pete Hall
Last Updated: 21/03/14 12:58pm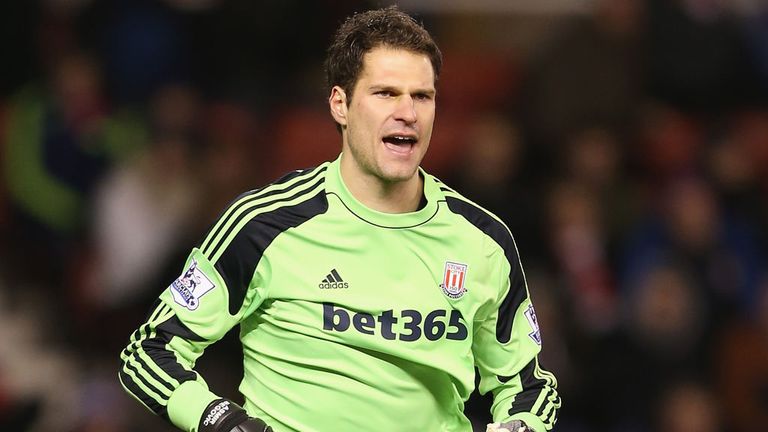 No matter how successful a manager has been in the past, or how loyal a club's supporters remain in the face of criticism from elsewhere, everyone has their breaking point.
Stoke's fervent following reached that point with the long-serving Tony Pulis after a dramatic defeat to then relegation rivals Aston Villa near the end of last season, increasing the Potters faithful's fears of the dreaded drop, and more importantly, causing even Pulis' most devoted fans to start to call for change at the top.
Despite guiding them from Championship obscurity to the Premier League, into Europe and securing a place in an FA Cup Final, Potters fans knew that Pulis' time was up, and his love affair with the Staffordshire club was over.
This season, Mark Hughes has transformed the style of play at the Britannia. Exciting wins against Manchester United and Chelsea weren't done in the usual Pulis manner of grinding out results through determined teamwork and resolute defending – entertainment has been had by all.
That defeat by a young, vibrant Villa side is a painful memory for goalkeeper Asmir Begovic, who conceded two late strikes which led to the crucial loss, and complete retribution is still on the cards.
After victory over the Villans at the Britannia earlier in the season, doing the double over Paul Lambert's men would ease the painful memories of last season's late capitulation.
Begovic's future remains the subject of much speculation, but focusing on the present, the Bosnian stopper is pleased with the changes implemented by new boss Hughes, and has his eyes firmly set on revenge against Villa, in the clash which can be seen live on Sky Sports 1 HD.
Were you worried at the end of the Villa home match last season that relegation from the Premier League was a real possibility?
That was actually a pretty bad day for us. Villa really took the game to us that day, so of course that is still in our minds. We got a good win against them earlier in the season, but it is always a difficult game. Villa Park is a tough place to go, the atmosphere is always great and they have been playing better at home. It is a bit of a local derby too, which makes it more important for everyone involved, so we are looking forward to it.
Despite your seemingly lofty league position, with so many teams so close together in the bottom half of the Premier League, can you ever really feel safe?
No I don't think you can. I think the whole season has shown that anybody can beat anybody, and results are very unpredictable, so you have to make sure you are on top of your game and get results, so you are never safe until the season is over.
After some impressive victories against the likes of Manchester United, Arsenal and Chelsea have you been markedly improved this season, or do you feel that with the experience in the Stoke side you could be even higher in the table?
We are in a good position, but have been a little inconsistent, which is disappointing but I believe we have the players in the team that will help us get the results we want to make sure we are safe, and push on from there too. We have shown that we can play against the best teams, and produce on the day, when it counts, which is obviously very pleasing. But there have been times where we should have got points out of games we lost, which almost outweighs the positive results. There is always a new challenge, so for us to keep progressing it is important, as there is no room in the Premier League for complacency.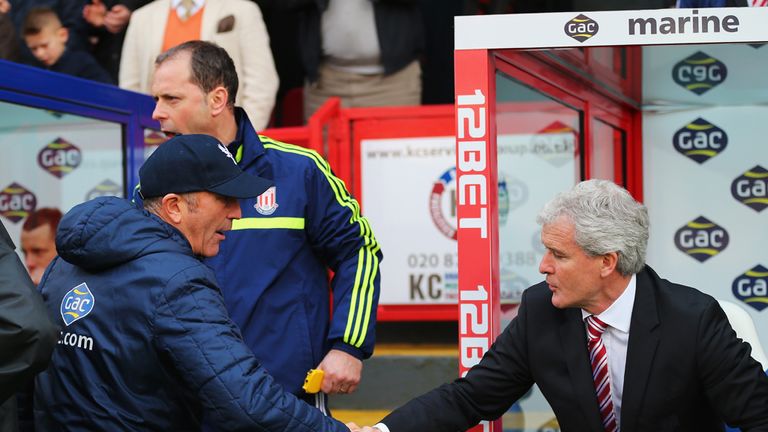 What has Mark Hughes changed since he came into the club, and what does the future hold under his stewardship?
He is trying to do it in a different manner, and trying to progress the whole club. The main difference is what he does behind the scenes, with how he wants the club structured, and has made sure there is a philosophy in the club that everybody believes in. He has made a big difference, and people are pleased that he has come in.
Has Hughes implemented a more attacking philosophy at the club, and if so, how has that affected the way your go about your role?
We are playing more attacking football, which opens up a lot more space, and you have to be aware of that, especially with throughballs and things, and everyone is involved more in the attack and the build-up of play, so we have to be able to incorporated different things into our game, especially with a new manager.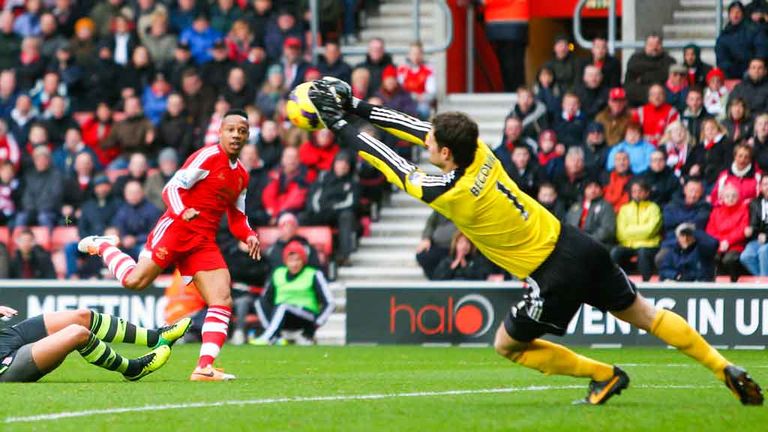 In a World Cup year, is there added pressure on yourself to perform to make sure of your place within the Bosnia squad?
There are pressures that come with playing every week, but in a World Cup year you are under pressure to perform, which goes for everybody. You have to make sure you are ready and your form is spot on for when the World Cup starts as well.
Finally, with speculation growing all the time over where your future may lie, is it difficult to focus on the task at hand, or does it all act as a distraction?
You know what, it doesn't really. Once you grow more in the game you realise that talk of transfers is just part and parcel of the game, and the most important thing is that you stay focused on your day to day job and goals, and I have never really thought of anything else. I have always said I am happy here and very settled. There are some good people around me at the club, and I enjoy what I do each and every day.  That is all I am interested in, and I let the rest look after itself really.