Going to Town
Spurs youngster Andros Townsend has caught the eye of Nik Wardle who hopes to see a lot more of him.
Last Updated: 14/10/11 4:32pm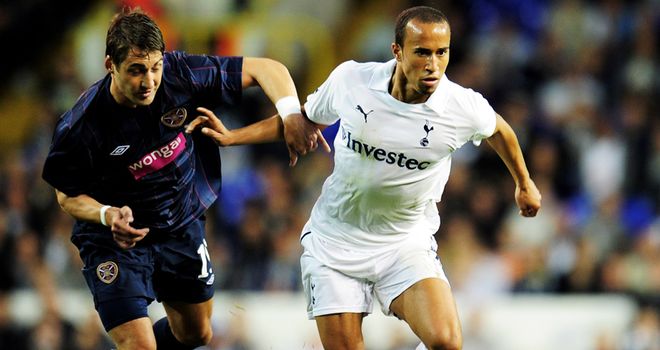 One of the by-products of Spurs' entry into this year's Europa League is our younger players are getting first team football. Of these players, it's Andros Townsend who I think looks the most promising, but I'm uncertain Harry Redknapp shares this belief.
In our recent victory against Shamrock Rovers, Townsend was left on the bench. He came on at half time and had an immediate impact; as he does every time I've seen him play for Spurs.
What I like about him is his pace and directness. He gets the ball, motors down the line, and then seeks to get the ball into the box. There are more than shades of Gareth Bale about his approach - although Bale often decides to shoot these days.)
I saw Townsend's debut against Charlton in the FA Cup last season, where he terrorised their defence and also scored. He certainly looked like one for the future, but then he was dispatched out on loan for the umpteenth time.
What I can't understand is why Redknapp would rather start with Giovani Dos Santos in Europe. He's obviously a player with no long term future at the club, as we keep trying to sell him. And he rarely looks that interested.
For me, if Bale got injured, I'd love to see Townsend given a go on our left wing. I'm sure Emmanuel Adebayor would benefit from Townsend's approach. I know we also have Danny Rose at the club who can play left wing, but he's not as direct at Townsend, nor am I certain he'll be anything but a 'filling in' player at the club.
In a game we're expected to win, it could be worth trialling both Bale and Townsend on the flanks, swapping over regularly, and having one of them cut inside from the right. Bale does this for Wales with good effect and the pace of both would scare the opposition.
I think we've got a potential deadly weapon in Townsend and I just hope Redknapp gives him more opportunities to cause some defenders nightmares.