Tottenham v Liverpool: Mario Balotelli can mark Reds debut with a goal, says Ed Chamberlin
Super Sunday and Deadline Day will keep football fans gripped...
Last Updated: 28/08/14 11:20am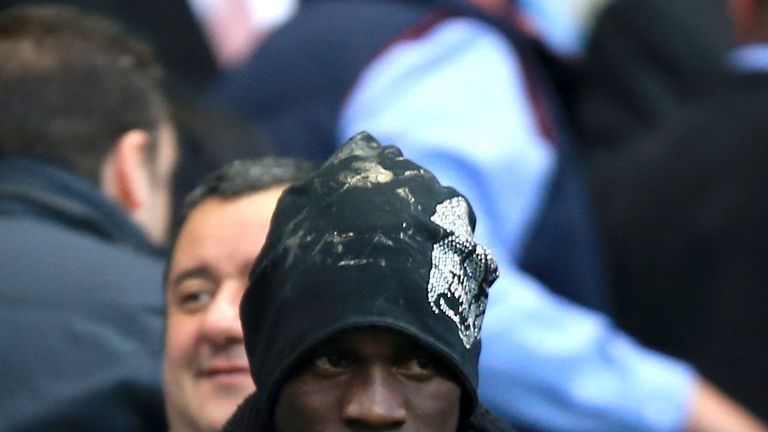 Ominous.
That was the buzzword on Monday Night Football after Manchester City had beaten Liverpool, the champions making a statement of intent by readily brushing aside last season's runners up.
If I asked Carragher and Neville which Premier League strikers they would least like to mark, I'm sure Aguero would be top of their lists.
Ed Chamberlin
Ominous, because of the ease with which City went through the gears, especially in the second half, but mainly because of the power they have in reserve.
Sergio Aguero came off the bench and the likes of Alvaro Negredo, Bacary Sagna, Fernandinho plus new £32million signing Eliaquim Mangala can all still come in.
The good news for us was Stevan Jovetic, our 8/1 bet to finish the season as Manchester City's top goalscorer, continuing his good form with the first two goals – but if Aguero stays fit we have absolutely no chance of collecting.
What a striker he is. I sense that if I asked Messrs Carragher and Neville of all the Premier League strikers who they would least like to mark, Aguero would be top of both their lists.
Sensational
As we highlighted on Monday Night Football, Aguero has the best minute-per-goal ratio in Premier League history from strikers who have scored 15 goals or more.
He scores a Premier League goal every 113 minutes he is on the field, which is sensational, and it took him all of 23 seconds to score on Monday night.
City were easy winners in the end but for half an hour Liverpool fans had plenty to be encouraged by. They were the better side with Raheem Sterling and Daniel Sturridge showing their class.
The problems they had were at the back and they face another big test in our first game on Super Sunday against Tottenham, a match with so many ingredients and one I can't wait for.
Can Liverpool bounce back after that defeat to the champions? Can the home side get revenge after the 5-0 humiliation at White Hart Lane in December?
It is a chance to assess both teams' top-four credentials, as well as Mauricio Pochettino's effect on Spurs, and an opportunity to see Eric Dier, Erik Lamela and Lazar Markovic – plus Mario is back!
It's also an incredibly tight match to call and Sky Bet have Spurs favourites by a whisker at 7/5, with Liverpool 7/4 and the draw a 5/2 chance.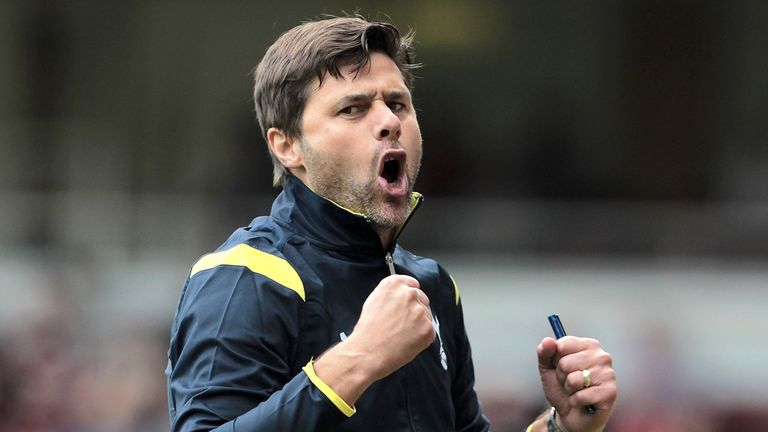 Invigorated
You can't read too much into Tottenham's win against QPR but one thing for sure is that Pochettino has been quick to implement his philosophy at White Hart Lane.
All the traits from his time at Southampton were evident in a performance full of energy. We will learn a lot more on Sunday and it will be particularly interesting to see Lamela, who Pochettino seems to have invigorated this season.
The main attraction on Sunday though: Mario Balotelli. Love him or hate him, Balotelli is box office.
I thought Brendan Rodgers' answer to my question at the start of the show on Monday was brilliant. I asked what Balotelli would add to the Liverpool squad. His answer: "trouble". It took the heat out of the situation immediately.
It's clear Balotelli is in the last-chance saloon at a big club. He needs to make it work. Liverpool need his power and goals.
Being the showman he is, there must be every chance Mario will mark his debut with a goal and Sky Bet have him at 6/4 to do so.
Last season Liverpool completed a Premier League double over Tottenham by a 9-0 aggregate – their first double over Tottenham since 2006-07. The 5-0 in December was Spurs' heaviest Premier League home defeat in 16 years and Liverpool's biggest ever win at White Hart Lane.
I clearly remember the match stats on the show that day with Spurs not having a single shot on target in the game. Andre Villas-Boas was sacked the following day.
A win on Sunday would exact revenge and be a major statement for the new manager.
Hectic
Part two of Super Sunday is Leicester against Arsenal.
Leicester have acquitted themselves the best of the promoted sides on their return to the Premier League and they will have left Stamford Bridge last weekend wondering what might have been.
As always seems to be the case, Arsenal have plenty of questions to answer. They showed real character at Goodison Park but as the MNF boys explained, Everton blew it. They were brilliant for 80 minutes but seemed to run out of gas.
The Gunners are through to the Champions League group stage yet again but how Arsenal fans would love to see Arsene Wenger add numbers, strength and power in the remaining days of the Transfer Window.
It's going to be a hectic few days for many clubs, the brilliant Sky Sports New HQ team, plus the Sky Bet trading team, who somehow manage to price up all the potential deals, even during the chaos of Deadline Day. Even as a former odds compiler myself, I have no idea how they do it!
I see Morgan Schneiderlin is chalked up at 1/8 to join Spurs and with a chance that Andros Townsend could go the other way. It's going to be fascinating to see how it plays out between Tottenham and Southampton, just as it will be on the pitch between Tottenham and Liverpool on Super Sunday.
A brilliant and compelling few days lays ahead for all football fans.