Arsenal risk becoming an also-ran club, says Paul Merson
Last Updated: 17/02/17 5:02pm
Paul Merson believes Arsenal risk becoming an "also-ran club" if Arsene Wenger departs and they fail to make the top four.
Wenger has come under increasing pressure following Wednesday's 5-1 Champions League defeat to Bayern Munich.
The Frenchman, who says he intends to manage next season, plans to make a decision on his Arsenal future at the end of the campaign.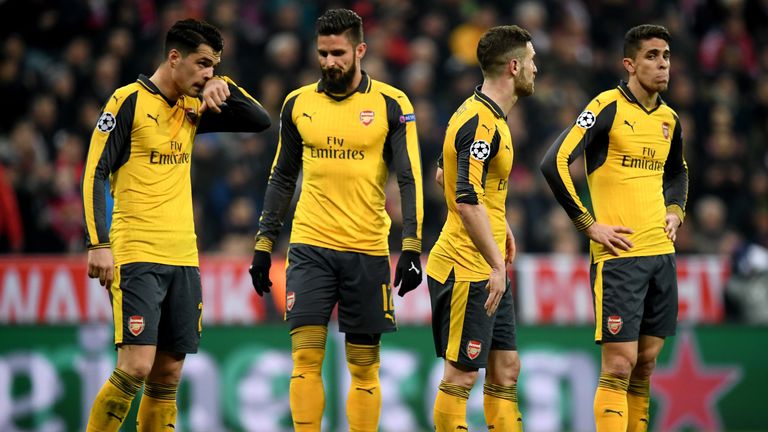 The Gunners have lost two of their last three Premier League matches, dropping to fourth in the table, just one point ahead of Liverpool.
Merson believes failure to qualify for next season's Champions League will make it difficult to attract world-class talent, adding Mesut Ozil and Alexis Sanchez are likely to depart should Wenger leave the club.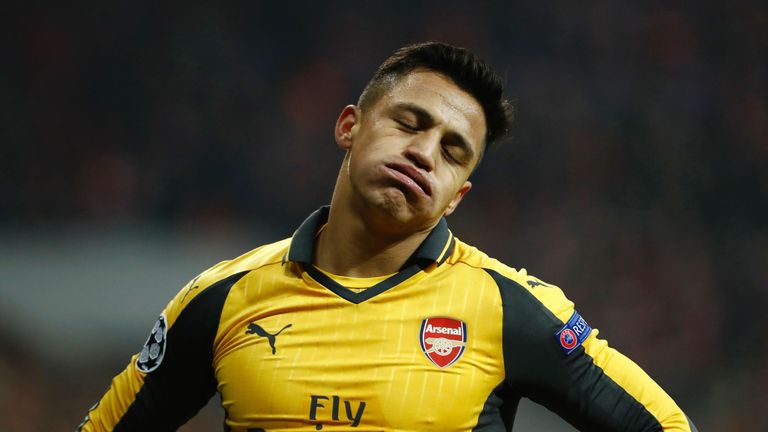 "If they don't finish in the top four this season, they will just be an also-ran club for a few years," Merson told Sky Sports News HQ.
"Sanchez will go, I don't see Ozil staying there and they have a lot of players who have been there a long time. If you keep doing the same thing, you'll get the same results.
"This is not a one-off, we've been talking about it for four or five years. If they don't finish in the top four I don't see a world-class player going to play for Arsenal next season.
"If that doesn't happen, how are they going to get in the top four next season? Man City will buy again, Man Utd will buy again, Chelsea will buy again.
"Maybe Tottenham won't because of their new stadium but Liverpool will buy again. All of a sudden Arsenal get left behind."
Wenger denied reports of a dressing room row following the drubbing in Munich but Merson thinks Arsenal's players are "too nice".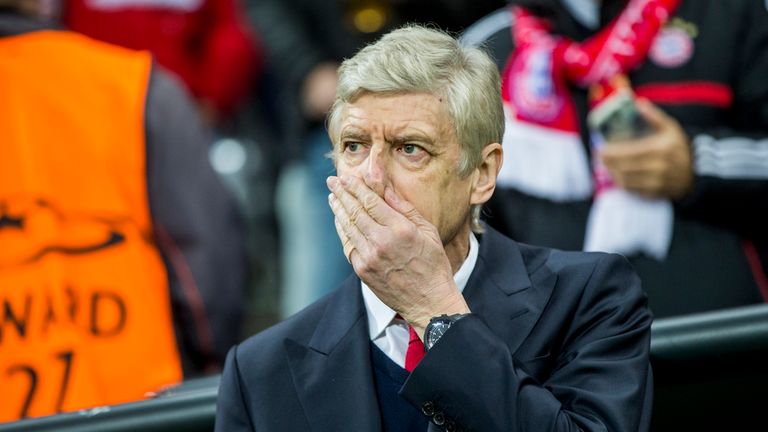 "The problem with Arsene Wenger, and this has been his biggest problem that I've criticised, is he brings in nice players," the Sky Sports pundit added.
"They get beat and they'll all be sitting there and going, 'That wasn't very good, was it?'
"I know they are not around as much nowadays but he's not going to buy a Roy Keane type of player. Someone who will question his tactics or question why he put that team out.
"He wants players around him that are nice. The players are comfortable and they are letting him down. At the same time he is the person who brought them in.
"I know it's been same old, same old for the last three or four years, but the other night [at Bayern Munich] was the first time I've seen him look lost.
"Even in the press conference, he went in with the thought that he was in trouble. That's the first time I've really seen him like that. Usually he is quite confident and he will get out of it by saying the right words.
"Sometimes you have to draw a line, though. He takes all the stick and I'm one of those people that's probably on his back as much as anybody else.
"But these players are letting him down. He puts a team out and puts a lot of faith in these players who have been there for a long time - not like a year or two - these players have been at the club four, five and six years. Some even longer.
"They are not performing. They are letting him down and they keep on getting away with it."