It has to be Harry
Paul Merson explains why Fabio Capello's successor MUST be English and MUST be Harry Redknapp.
Last Updated: 10/02/12 8:33am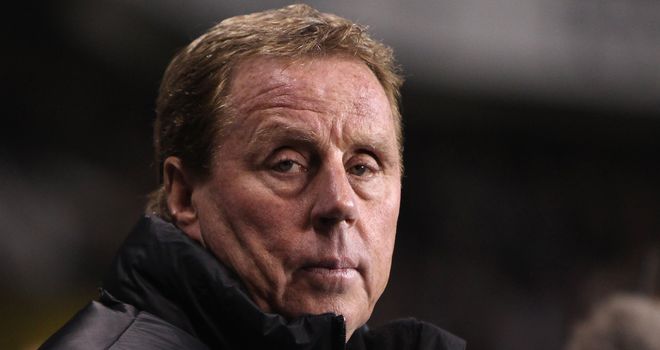 I watched The FA's press conference on Sky Sports News and they said Fabio Capello's successor won't necessarily be English.
That would be an absolute joke.
This is the England team we're talking about here. You can understand it when a third-rate football country invites a German manager or an English manager to go and pick them up to get them to a certain level, but no way should that be the case with England.
You've also got to remember that The FA have implemented a rule whereby you need to earn your coaching badges if you want to be a manager in the Premier League.
You have to spend all sorts of money and take up an unbelievable amount of time to get those badges, so what does it say if they give the biggest job to a foreign manager? The coaching courses obviously aren't good enough if we can't produce an England manager.
If we end up with a foreign coach it will prove that they don't rate their own system - and effectively they're just taking money off people.
Also, there's no way in a million years that an Englishman would have done what Capello did this week. You'd never be able to show your face again if you resigned from the England job. If you get the sack that's fair enough, but I can't understand why you'd resign so close to a tournament.
I would say Capello is a top manager and he did well to get England to the Euros (although it wasn't the hardest group in the world), but it's a phenomenal decision to walk out four months before the finals.
Important
While I think it's important that the next manager is English, it's even more important that it's Harry Redknapp.
The decision is a no-brainer and the only worry is that The FA might get it wrong. I'm not sure they have much of a clue if I'm being totally honest and you've only got to look at some of the decisions they've made for evidence of that.
Look at the John Terry issue. If they were going to take the armband off him, then why didn't they do it when he was first charged? They should have been decisive there and then - and they should also have asked Capello first because he's the manager of the team.
So they got that wrong, but for me the next decision is a no-brainer. It has to be Harry. I think every player would say the same thing.
He has had a great career and the job he's done at Tottenham has been unbelievable. A few years ago they were a million miles behind Arsenal and now they're a million miles in front of them.
I remember when he convinced me to sign for Portsmouth. He called me up and encouraged me to go down there, even though I had to take a pay cut. I took a chance and went to play for him because I liked what he said.
We had 10 new players on free transfers, but he was brilliant to play for and we got Portsmouth promoted to the Premier League. He's one of those managers who lets you go out and play.
People say he's a wheeler-dealer, but that's hugely disrespectful because in terms of tactics he's as good as anyone I played under. He knows everything about the other teams and he gives you the belief to go out and play your game; anybody who's played under him will tell you that.
He also isn't fussed if he upsets someone, which is a something you need to be a top-drawer coach. You have to do that from time to time, but he's also very fair.
Factor
I would pay to go to Wembley and watch England if he was the manager. You only have to look at the way Tottenham play the game; it's very rare that they go anywhere and don't look like scoring.
For years our international players have had a fear factor, but that would be completely wiped out if Harry gets the job. People will be flocking to play - and people will be flocking to watch as well.
People might argue that being the Tottenham manager is a better situation for him, but as an Englishman, if you get offered the England job and you don't take it then you will regret it for the rest of your life. That - and the chance to lead your team out at Wembley - are the two reasons you go into management.
The court case is out of the way now and he wouldn't have the problems with the press that other England managers have had. He's always frank with the media and will make their jobs very easy so they'll be on his side - and therefore they will make it easy for him.
There are other candidates, of course. If it isn't Harry then I wouldn't be surprised if they looked at Roy Hodgson, who is English, has been around the world and has an exceptional knowledge of football.
My other choice would be Glenn Hoddle. If Glenn hadn't said what he said all those years ago then he would still be the manager today. I played under him and he was very good. We got knocked out of the 1998 World Cup by Argentina, but somehow we came back as heroes because his tactics had got us to penalties with 10 men.
However, I have to say I would be shocked if Harry turned this opportunity down. In fact, the only thing that wouldn't surprise me is if The FA messed it up.
But surely they can't get this one wrong?