Paul Merson says Nigel Adkins should 'feel sick' after Southampton axe
Paul Merson has described Southampton's sacking of Nigel Adkins as "an absolute joke".
Last Updated: 18/01/13 3:50pm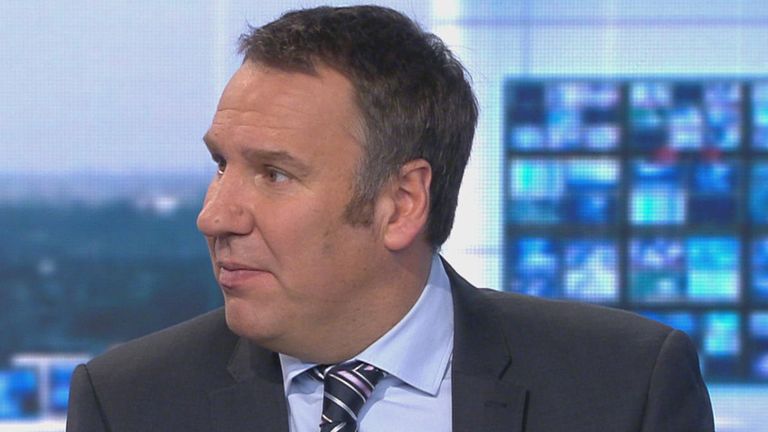 I can't understand the decision to get rid of him, especially after the unbelievable week they have just had. They had away games against Aston Villa and Chelsea and I'm sure they'd have been happy with one point, but they ended up with four.
They went to one of their relegation rivals and won and then went to the champions of Europe and got a draw. They were a little bit fortunate in those games, but that doesn't matter. It's been a massive week for them.
You've got to wonder what the owner is thinking. I understand that people don't always get on with each other, but can't they behave like adults?
It's mindblowing to hear this news and in my opinion it shouldn't be allowed. I remember being sacked by Walsall because we were terrible - we had lost four on the trot and I couldn't have any qualms about it - but if I was in his position I would be devastated.
It leaves a bitter taste in the mouth and I'd be sick if I'd got the sack in this way.
What were Southampton expecting this year? If they finish in 17th place and stay up that's a job well done. Currently they are 15th so you'd have to say he's done a good job so far.
Earlier in the season they were letting in far too many goals, but they'd just started to play well and were getting harder to beat. They're playing as well right now as they have all season and are a hundred times better than they were a month ago. He has built a team that never gives up and both he and his staff deserve credit for that.
And remember, this is the man who has brought them up through two leagues and got them into the Premier League far quicker than they ever could have expected.
I sit next to Matt Le Tissier every weekend, but whoever you talk to in football would say he has done a brilliant job there. They've done great to be where they are at the moment.
I had just finished my preview of Monday night's game for the website when the news came out and I'd tipped Everton to win, but I think that's even more likely now.
I'm tipping Everton for a 3-1 win because they are a side who could get into the top four if they get a bit of luck with injuries to their key players. That's no reflection on how Southampton have been playing.
I think Nigel Adkins will get another job fairly easily. He definitely deserves one, although he might need to drop down into the Championship again.
But there's nothing like managing in the Premier League. That's the ultimate and we shouldn't get away from that.
Remember, I'm a Portsmouth man, but even I'm staggered by this decision. It's an absolute joke.
Tune in for Southampton's first game under Mauricio Pochettino against Everton from 7pm, Monday, Sky Sports 1 HD