Four Gunn conclusion
Merse tips Arsenal to go fourth, plus final-day wins for Man Utd, Man City, Liverpool and West Ham.
Last Updated: 17/05/13 10:25am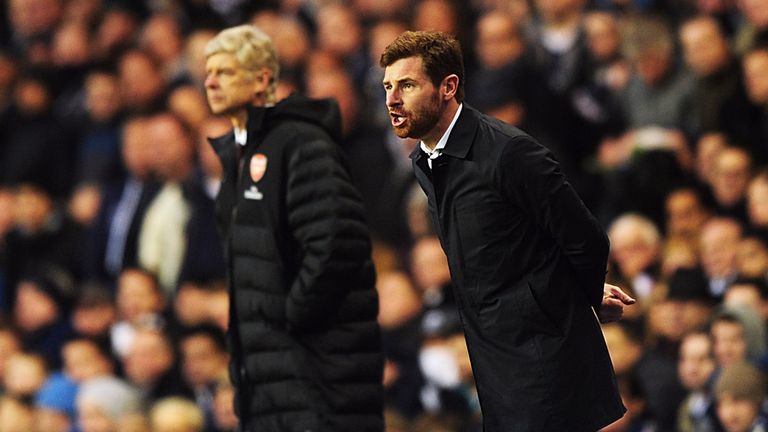 As ever, you can follow all the Premier League action this weekend on Sky Sports.
We asked Soccer Saturday expert Paul Merson to cast his eye over the final-day list of fixtures to give us his verdict on where the games will be won and lost.
Every week he's here on skysports.com to share his views on who he expects to be the winners and losers of the weekend.
So read on for his shouts and don't forget to let us know your views via the comments box...
Ford Super Sunday: Newcastle v Arsenal
3pm, Sun, Sky Sports 1 HD
There's no question this is a difficult game for Arsenal and it's harder than the one Tottenham have got to play on Sunday.
People say Newcastle are safe, but I don't think they can afford to take another hiding at home after losing 6-0 to Liverpool and 3-0 to Sunderland in their last two games at St James' Park. They need to send their fans home happy and not be worrying about another relegation battle next season.
Alan Pardew has got to get his players up for it. Some of his players might think they're on holiday, but he can't afford another 3-0 or 4-0 job. With the crowd behind them on the last day of the season there's no reason why they shouldn't look to win this game. The manager will try to get them up, but it all depends on how the players are
But I can't see Arsenal not getting the win they need. They are the in-form team in the Premier League and while it won't be easy I expect them to win.
Champions League qualification is in their hands and that's all you can ask for. Even if they were away at Man United, Chelsea or whoever on the final day they just want to be able to decide their own fate.
Per Mertesacker and Laurent Koscielny still haven't lost while they've partnered each other at the back, but for me it's about people like Theo Walcott on Sunday. They need to put the ball in the back of the net.
And Santi Cazorla is still their most important player. He makes things happen and I don't know how they'd score goals were it not for his service.
I think they'll win the game. There's a chance they could come third, which is fairly important, but I think they'd settle for fourth at the moment.
PAUL PREDICTS: 1-2
Ford Super Sunday: Tottenham v Sunderland
4pm, Sun, Sky Sports 2 HD
There's no chance of Tottenham slipping up here. I watched Sunderland last week and they were atrocious.
Paolo Di Canio has done great since going in there and they've done the job they had to do by scraping to survival. But they were poor against Southampton last week and I can't see them stopping Spurs.
They've got too many key players missing. Steven Fletcher, Lee Cattermole and Stephane Sessegnon are all out and any team would struggle with so many of their top stars absent.
I just can't see them stopping Spurs, who were hot favourites for the top four when they beat Arsenal at White Hart Lane. They then blew it by losing at home to a Fulham side who can't beat anybody away for toffee. They slipped up big time.
Sunderland will obviously double up on Gareth Bale, but they need to look out for Emmanuel Adebayor, who has turned a corner. I'd say he could be the key player for Spurs on the day.
I expect Tottenham to win, but not to finish in the top four. Even if Tottenham go 5-0 up in the first 10 minutes, I don't think it'll have any impact on Arsenal now. Arsene Wenger knows they have to go to Newcastle and win and I think that's what will happen.
PAUL PREDICTS: 3-0
Chelsea v Everton
PAUL PREDICTS: 1-1
Everton would be a difficult game for Chelsea, even if they hadn't been out celebrating winning the Europa League. Everton have been spoilers at Stamford Bridge recently, but while it's not the end of the world to finish third it is important. I would expect either Chelsea or Arsenal to win a preliminary Champions League game, but you don't want to draw a Russian team who are half-way through their season! I think this will be a draw and Chelsea will just sneak third.
Liverpool v QPR
PAUL PREDICTS: 5-0
QPR are poor and even Harry says they're not good enough. Liverpool will win this game without a doubt and you could pick any scoreline you like. With Daniel Sturridge on fire I'm going to say 5-0, but this really could be anything. I don't see QPR going out in a blaze of glory.
Man City v Norwich
PAUL PREDICTS: 3-0
Nobody likes seeing any manager get the sack, but you have to win a trophy if you're the manager of Man City and you can't go losing to Wigan in the FA Cup Final. I expect the players to want to put on a show for the fans on Sunday and I expect them to beat Norwich.
Southampton v Stoke
PAUL PREDICTS: 2-1
I fancy Southampton here after watching them against Sunderland the other day when I thought they played well. I might have given Stoke a chance if they'd held on for a result against Tottenham, but I think this will be a home win.
Swansea v Fulham
PAUL PREDICTS: 3-0
Fulham have been on a slippery slope with glass slippers on for a few weeks and I don't see them going to the Liberty Stadium and beating a Swansea team who will want to finish on a high in front of their own fans. They've been playing well lately and should win here.
West Brom v Man Utd
PAUL PREDICTS: 1-3
I know Man United have been celebrating all week, but I don't see them going there and losing Sir Alex Ferguson's last game as a manager. I think West Brom have done great and Steve Clarke is my choice for manager of the season, but I'm going for the away win.
West Ham v Reading
PAUL PREDICTS: 4-2
I think West Ham are a difficult team to beat and Sam Allardyce will be trying to get as many points as he can because he looks at the prize money on offer for league positions and uses it to motivate his players. I think they'll go out on a high at Upton Park.
Wigan v Aston Villa
PAUL PREDICTS: 2-2
It wasn't the Arsenal game that saw Wigan down; it was the bad result against Swansea. This game would have been massive if they'd won that match. I think this will be a draw though. Villa have been playing well, but without the suspended Christian Benteke I think they may not be as threatening.