Fergie book: Paul Merson shocked by ex-Manchester United boss's autobiography
Paul Merson says he was shocked by the comments in Sir Alex Ferguson's new autobiography.
Last Updated: 24/10/13 5:07pm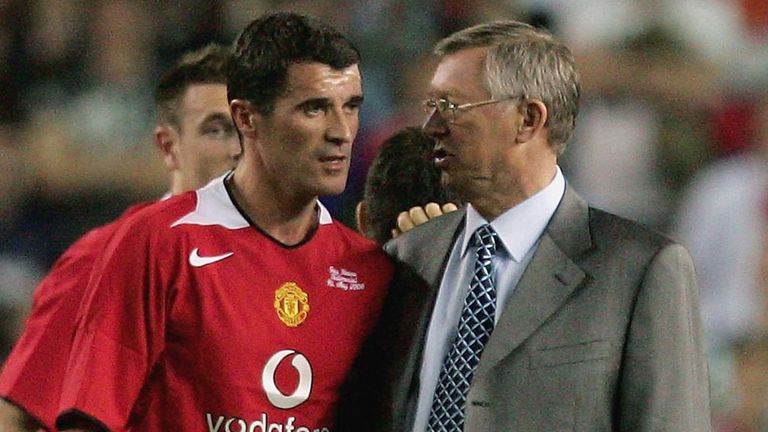 The former Manchester United manager hit the headlines with the release of his book this week, in which he criticised former England captain Beckham for choosing fame over fulfilling his potential on the pitch.
But he reserved even harsher words for his former United skipper Keane, who he described as a negative influence during the later period of his Manchester United career.
Sky Sports pundit Merson described the statements as "shocking" and says there is no need for Ferguson to attack men who have performed for him on the pitch.
"I'm absolutely shocked," he told Sky Sports News.
"I can understand a player from the early eighties in the lower leagues who never really earned a lot of money in the game who brought a book out and probably had to have a go at a couple of players to sell a book. I can understand that.
"But someone like Sir Alex Ferguson? He's done so much in the game. Surely when he said he wanted to write a book, the book company said 'you need to slaughter him, him and him or we aren't really going to print this.'
"Off the top of my head on the Roy Keane one I think: 'would you have won the Champions League without Roy Keane? Who was the driving force at Juventus away? Who got them back in the game?'
"You've got to remember - and this is no disrespect to Accrington Stanley - if Sir Alex Ferguson was manager there they wouldn't win the Premier League and to slaughter these players...
"If I looked like David Beckham, don't you think I'd want to be famous? What's all that about?
"I found it shocking. I thought it was really, really un-tasteful, but at the same time everybody's talking about it and that's what the book was meant to do."
Top drawer
Ferguson also hit the headlines for his comments about Liverpool captain Steven Gerrard, suggesting that he is not a "top, top player."
And while Merson is not as concerned about his decision to criticise an opposition player, he says he does not agree with his assessment.
"He's a top, top, top, top player is what he is," he added.
"He's my favourite player, he is top drawer and if you can find me a few players better than him then fair play.
"I think he's a different class, but you can understand that. It's Man United-Liverpool and that's a bit different.
"But to talk about Man United players that have sweated blood for him and performed at the same time, I thought was very, very harsh."