World Cup Final: Germany 'aren't that good' and will lose to Argentina, says Paul Merson
Don't judge team on one game, says Sky Sports expert, who also backs Brazil to beat Holland
Last Updated: 14/07/14 6:08am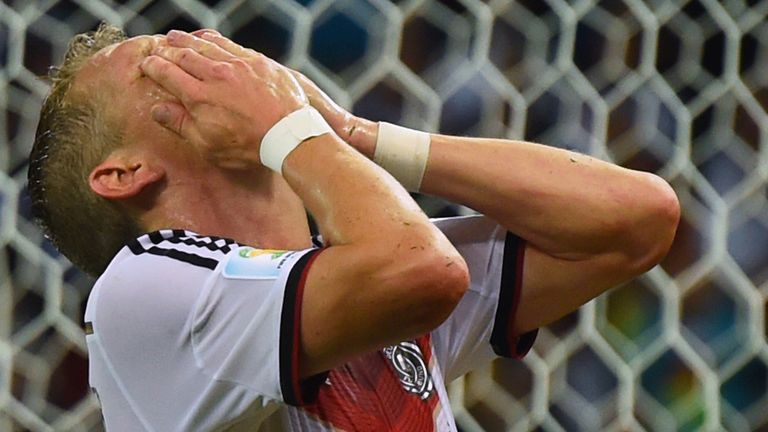 People might think I'm mad, but I don't think Germany are that good.
I really don't. I'm blanking out the Brazil game because Brazil were atrocious. I've never seen anything like it in 30 years of football.
If you go by the other games then there's not a lot that's great about Germany. If you go back to the Algeria game then Germany should have been 3-0 down in the first 30 minutes and they could have been out of the tournament.
Everybody seems to be talking about one game against Brazil, but that's the worst performance I've seen in my footballing life.
Paul Merson
I thought Ghana were better than Germany in the group stages as well and a better, more ruthless team would have punished them. I watched them against the USA and they fell over the line – and whenever a team has sat back against them they've found it hard to break them down.
The win over France was also touch-and-go and everybody seems to be talking about one game against Brazil, but that's the worst performance I've seen in my footballing life. You had £40million players jacking it in and not wanting to be there. I could have got a team together from Sky to beat that Brazil team, it was that bad.
I'm not buying into the idea of Germany as a good team at all. They were allowed to go out and play against Brazil, but Argentina will sit back against them and play in the boring way that they played against Holland. The way I look at it is that if Argentina go in front then Germany won't come back.
The Germans are not great defensively and Argentina will be very patient and frustrate them. They will take it all the way to penalties if they want to because defensively they have been very sound.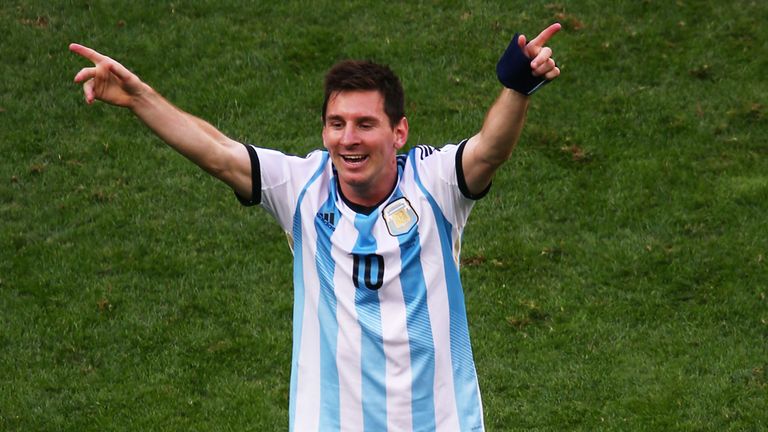 I can also see Germany being a bit arrogant and not picking Lionel Messi up and letting him play. I think they will get punished if that happens.
Will Messi perform? Diego Maradona won the World Cup on his own with Argentina and while Messi is a top, top player he still needs to produce in this World Cup. I don't think he's been the star turn so far, but he's a big game player and this could be his stage.
Nigel De Jong stayed around him the other night and made his life difficult, but I think Germany will give him a bit more room. In the final he needs to have a bit more faith in his team-mates because he keeps dropping too deep to get the ball. He needs to stay in pockets and rely on other players to give him the ball.
The more times he has the ball at his feet in the final third, the more chances Argentina have got of winning the World Cup, but if he just gets the ball on the half-way line, as he did against Holland, then it isn't going to happen. He needs to be more patient, stay further up front and rely on the supply line. He might only touch the ball 10 times but if he makes it count twice then that could be enough.
Messi needs to play well, but I think Javier Mascherano is bigger for them and he will need to be man of the match for them to win. Argentina will sit back and there are going to be lots of waves of attack from Germany, so he needs to break them up and stop them.
For me he has been the best player of the tournament, absolutely outstanding, and he has done nothing wrong. He steps back into defence when he has to and I can't remember him giving the ball away too many times in the tournament.
Miroslav Klose isn't going to do anything unless the ball is in the six-yard box, but Germany have got to get it there and, for me, that will be the difficult part.
I said at the start of the tournament that Argentina would win the World Cup and I haven't changed my mind. I'm very bullish that they will win on Sunday.
PAUL PREDICTS: 1-0 to Argentina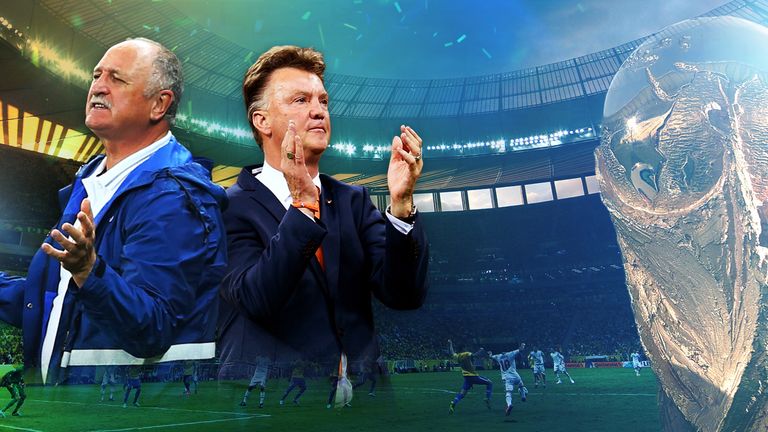 Brazil v Netherlands
The third-place play-off is as memorable as your divorce papers when they come through. Nobody wants it!
Who can remember who won this game four years ago or eight years ago? Maybe it would have been good if it had been Brazil v Argentina because of the rivalry between those two nations, but I don't think the Dutch want this game.
Just ask Louis van Gaal. He wants to get back to Manchester United and do his job there and the way he's been talking in the press, he doesn't want this game. They will just want to get out of there and go on holiday.
So Holland will rest everybody and I can't see anything but a Brazil win because this is like a cup final for them. They have to win it. After losing 7-1 to Germany they can't be losing again.
The main problem for them in this World Cup has been up front. There are 200million people in Brazil and yet their strikers are Fred and Jo. Surely they have got better players than them?
Those two wouldn't get anywhere near the England squad. Rickie Lambert got about two minutes on the pitch for England and he'd be first choice for Brazil, no worries. Jermain Defoe didn't even come to the World Cup and he'd play every minute for them.
People say they've done well to get to the semi-finals, but that's a minimum for them when you're at home. South Korea got this far when they hosted the World Cup, so I don't think they've done that well.
That said, I think Brazil are an absolute certainty to win on Saturday because they have to come out and perform. If they do well then it might just help people to forget what happened against Germany a little bit.
PAUL PREDICTS: 3-0 to Brazil