Peter Beagrie
Football League Expert & Columnist
David Moyes harder to replace than Sir Alex Ferguson, says Peter Beagrie
Peter Beagrie explains why it's harder to replace David Moyes than it is to replace Sir Alex Ferguson.
Last Updated: 09/05/13 12:00pm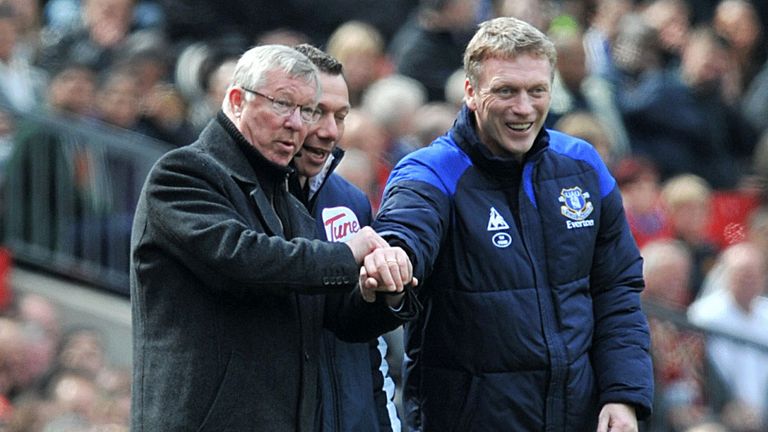 For me, there was only one choice for the Premier League champions because Moyes is cut from the same cloth as Sir Alex Ferguson. He's very astute tactically, he gets the best out of his squad and he doesn't get much wrong in the transfer market either.
He hasn't had a lot of money to spend, but look at Marouane Fellaini. They spent £14million on him - a huge sum for Everton to splash out on one player - and this was a guy that many people had never heard of. Here was a footballer who looked a bit freakish - 6ft8 with an afro - but what a player he's turned out to be. They could sell him for £30million now.
Moyes will also take on the personality of the club, as he did at Everton and he epitomises everything that Fergie has been over the years. He has shown great loyalty to Everton, although it's been a two-way street with Bill Kenwright showing him the same in return, and their friendship and mutual respect has been plain for all to see.
People talk about his lack of European experience, but where do you draw the line? He has overachieved at Everton and built a team in his form; full of hard work and endeavour.
They are very similar managers and that's why I think he's the only choice. I know Jose Mourinho was touted for the job, and he's a fantastic trophy manager, but he's not somebody who can build a club. He's not in it for longevity.
In contrast, Moyes has shown that he will be at a club for the duration and like Ferguson he realises that nobody is bigger than the football club. I love the box office nature of Mourinho, but there is an egotistical side to him and while you need an element of that to be the best, it always comes to the fore with him: "That's enough about me, but what about me?"
Just as Ferguson did for many years, Moyes will demand and expect loyalty. If his contract hadn't been up this summer I don't think we would have broken it and if Sir Alex hadn't decided to retire then I don't think this situation would have arisen.
Football is often about timing and the time seems to be right here.
Opportunity
As an Everton fan it's difficult to see him go, but nobody will begrudge him this opportunity. He leaves the club in a fantastic position, but I am concerned about where they go from here.
Everton made Moyes one of the highest-paid managers in the Premier League because he can get an extra percentage out of a squad when others can't. They have good individuals, but their success has been built around a work ethic.
We've seen them play without any strikers and still get results. Look at the way he has turned Darron Gibson from a Manchester United fringe player into an integral part of the Everton team who commands respect from the fans.
So while there was an obvious candidate for the Old Trafford vacancy, I'm scratching my head to come up with an obvious successor at Goodison Park. People mention Roberto Martinez and I look around the Championship for options and I'd need to think long and hard before I could tell you the best man for this job.
For me, it is a harder job to replace Moyes at Everton than it is to replace Ferguson at Manchester United.