Peter Beagrie
Football League Expert & Columnist
Football League: Oscar Garcia's Brighton can nab final play-off place in the Championship
Gary Madine can prevent Carlisle from sinking into League Two
Last Updated: 10/04/14 2:56pm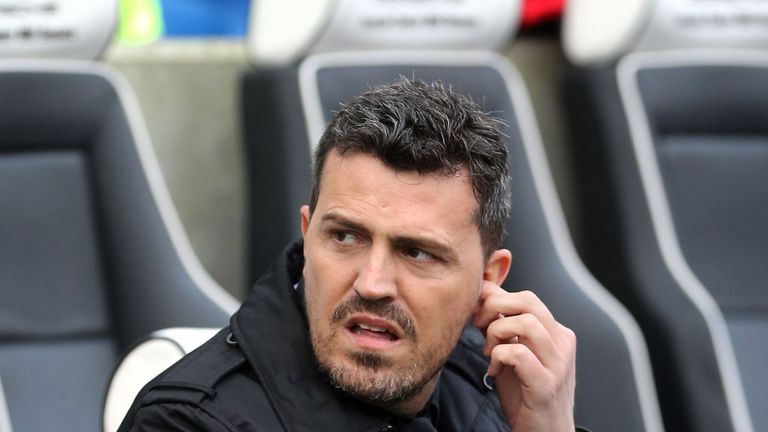 Peter Beagrie is here to answer YOUR Football League questions.
The former winger, who played over 770 games, representing clubs in all four tiers of the English footballing pyramid, including Manchester City, Everton, Bradford, Sheffield United, Scunthorpe, and Grimsby, forms part of the Sky Sports punditry team for all the big matches in the Championship, League One and League Two.
So if you have a poser for Peter, whether it's about your team, a player, match or incident that has caught your eye, or a wider point on the Football League, send it in.
Read below for this week's column where Beags gives his take on...
MINOR CHANGES
Where do Leicester need to strengthen to ensure they don't get relegated next season? Dean Wilcox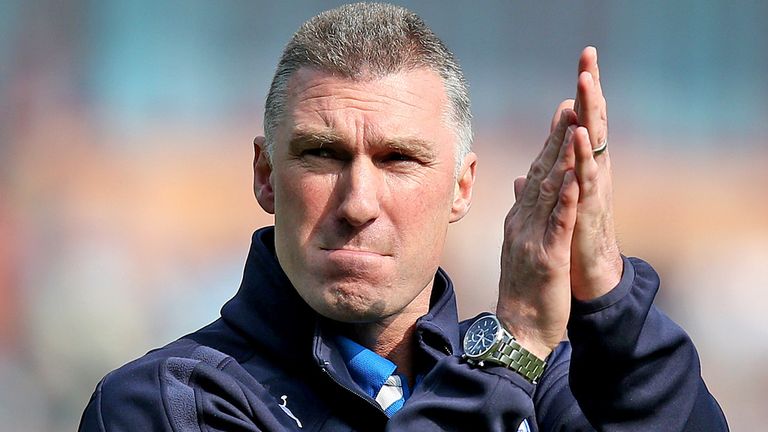 BEAGS SAYS: Wow, Dean. Can't we just applaud and reflect on a monumental promotion campaign before looking forward to a potential Premier League season of struggle!? Yes, Leicester obviously need to strengthen in all areas, not just one, with better players and good characters, but I feel Nigel Pearson will, like this year, be looking to complete minor operations and not major surgery. He identifies that spirit and togetherness allied with genuine ability has seen Leicester all but through to the Championship title, as well as that beyond the top six or eight Premier League teams the quality isn't as high as in recent years. Several teams have gone up and managed a remarkable stay of execution – Wigan, Birmingham, and Stoke are prime examples of clubs who are not massive but have played in the top flight for a good few seasons without spending fortunes but choosing to evolve over a period of years. Hull, Swansea and Norwich have also benefited from adding to good initial squads and proved that Premier League survivable is very much achievable. I think, Dean, that Leicester are in a better position than most financially as apart from Kevin Phillips and Gary Taylor-Fletcher, the Foxes have a youthful squad, but bask in the season's glory, mate, and look forward to taking some big scalps next year. Congratulations again on Leicester's promotion and performances this term.
ALBION ON THE UP?
Who will get in and win the Championship play-offs? Jason Lach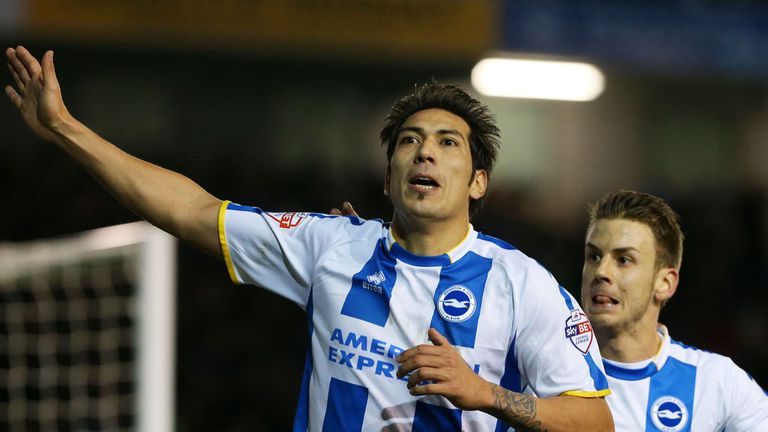 BEAGS SAYS: That's the £90-120million question, Jason. The riches at stake are hard to comprehend but they will only be felt at boardroom level as all the players involved in what I see as a six-team shake-up for the final play-off place will only have one thing on their mind: playing in the Premier League. I feel Derby and QPR – 11 and nine points clear of seventh-placed Brighton respectively – have cemented their places and I do not see them getting overtaken by anyone but Wigan, who I also think have enough in the locker to seal a top-six spot. This leaves sixth to 11th with it all to do. Reading hold all the aces with a three-point lead and a superior goal difference of +13 but there are a series of key fixtures that pit the play-off chasers against each other and I feel it will not be decided until the final Saturday. Reading have three of the top five to play – Leicester, Wigan and Burnley – while the contrast in form between brilliant Bournemouth and floundering Forest is evident, and Ipswich and Brighton have at times been one result away from overtaking the Royals. In my honest opinion, Brighton – who face Charlton (h), Huddersfield (a), Blackpool (h), and Yeovil (h) up next – have the best chance of leapfrogging Reading and I feel they will go into the final-day fixture at The City Ground knowing a win will pinch sixth spot.
SHREWD MOVE?
What do you make of Stuart Pearce's appointment as Nottingham Forest boss? Tom Bendall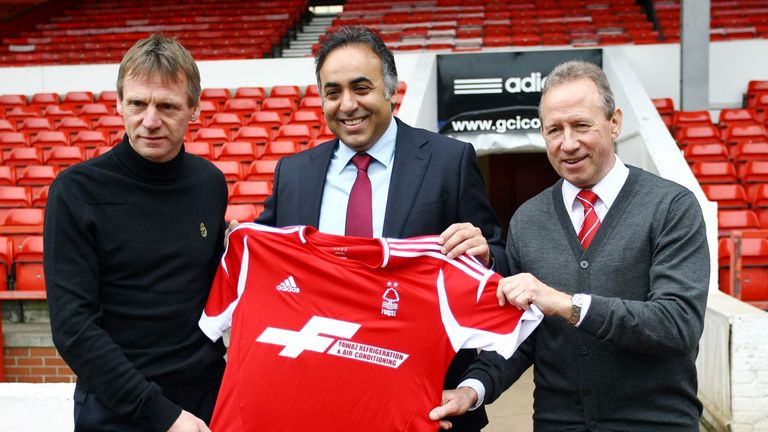 BEAGS SAYS: With all the negativity over the last few months, from a feel-good factor I think Stuart's arrival is inspired. The chairman has been advised well and employed a Forest icon associated with good times, great football and, most importantly, success and silverware. Pearce will command instant respect from the players and hopefully communicate well and inspire his squad enough to reignite play-off hopes, which in the last 10 games have dwindled. Stuart already had a massive affinity with the Forest faithful and could provide an atmosphere in which the players can flourish. The club has had horrendous injury problems, with the heart of the first XI ripped out, and that has been a major reason for the slide, but 15 points from 15 would be enough to gate-crash the play-off party. It's a huge ask but stranger things have happened in football. Ultimately, I think Pearce is a sound appointment which did not raise many eyebrows, apart from the fact that he won't officially take over until the summer for personal reasons, not financial ones as first reported.
CAN CRAWLEY CREEP TO SAFETY?
Do you fear for Crawley in their battle to stay in League One? Mark Ryan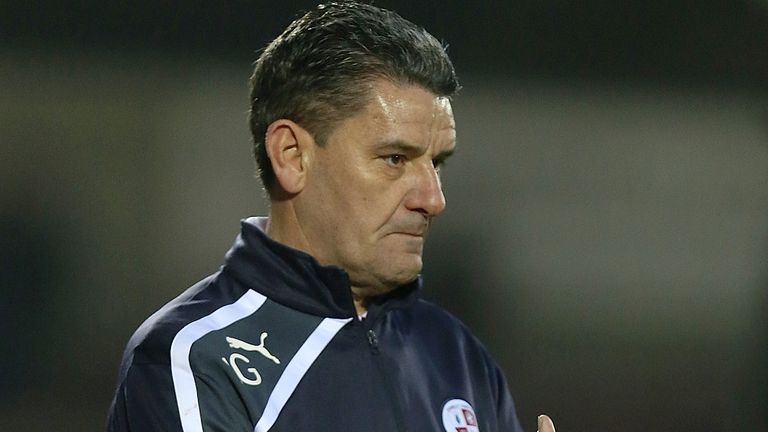 BEAGS SAYS: I certainly do, Mark. League One is utter madness this season with so much at stake for so many teams and even Bradford as high as 12th are glancing over their shoulders, being just six points from the bottom four. Your Crawley side are on an horrendous run, hit for six straight defeats after impressive back-to-back victories over struggling Colchester and flying Wolves. Virtually every team you play in your extended run-in have something to play for – the majority, like yourselves, League One survival – and at the moment a two-game and three-point advantage over the drop zone doesn't seem like an advantage at all. In five of your last seven losses, you have failed to score and you have only scored more than once in a game nine times, so if you add in the fact you have not netted in 13 games this season that only adds to your fears. I have to say that it won't be the games versus MK Dons and Leyton Orient which see your demise or survival, it will be the proverbial six-pointers against Carlisle, Notts County, Bristol City and Tranmere.
GOLDEN GARY
Gary Madine has had his issues, but how good do you think he can be on the pitch? Terry Hope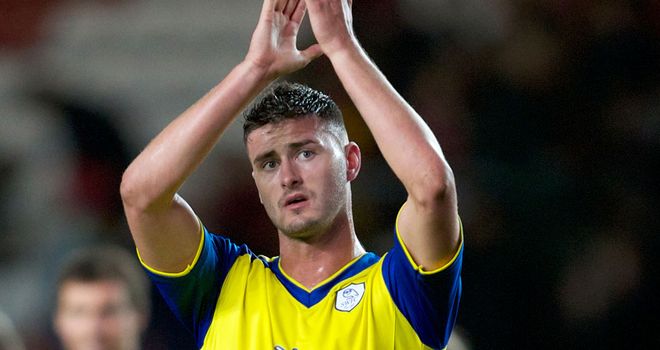 BEAGS SAYS: Gary will be huge boost to Carlisle's squad as he is a genuine goal-scorer and a real threat in the air and with the ball at his feet. He is very good as a platform to build from as he is reliable in possession and has excellent ball-retention skills, while he is familiar with the supporters and surroundings, too. Madine has hit the ground running, scoring the vital goal in the 1-0 win over Swindon, and is showing a good attitude and that he is willing to repay the faith shown in him by Graham Kavanagh by playing through the pain barrier. If Gary is fully fit, he can score the goals to keep your beloved Carlisle in League One.
ONTO A WINNALL
Is Sam Winnall cut out for the Championship or does he need to stay at Scunny a while longer? Steve Drake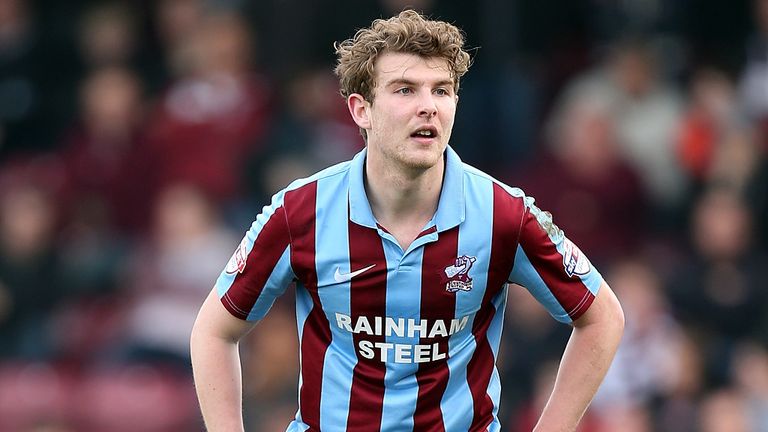 BEAGS SAYS: Winnall is a very good player at League Two level and displays all the attributes to suggest he could definitely step up to League One and, perhaps, the Championship. Sam is a good finisher with decent pace but it is his movement that impresses me and marks him out as a player with footballing intelligence. I would say there are a few similarities with Gary Hooper, another former Iron marksman, who benefited from an extra season at United before gaining high-profile moves to Celtic and Norwich. I would always encourage players to stage their progression and Sam will play every game at Scunny when fit and have players creating chances for him. Winnall seems to have more confidence than Hooper first displayed and has got 22 goals this year – and is on the hunt for more to improve Scunthorpe's promotion chances. He is out of contract in the summer, though, so will be receiving admiring glances from clubs in higher divisions.
Send your question to Beags using the feedback form at the bottom of this page or at the base of any of Peter's articles...