Supporter advice
With security and logistical fears mounting, what can travelling England fans do to ensure they have a safe and enjoyable World Cup? Pete Hall catches up with Alex Ellis, the FCO's ambassador in Brazil, to find out what advice is available for fans making the journey...
Last Updated: 21/02/14 4:54pm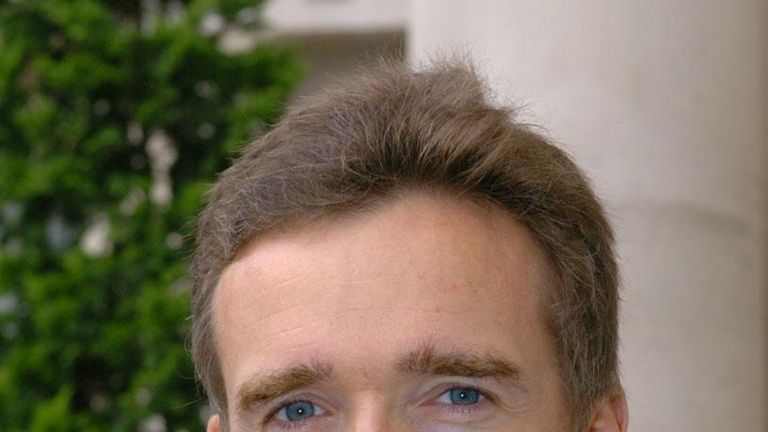 We have heard about the sky-high hotel prices, the public protests, unbearable humidity and long distances between host cities that fans traveling to Brazil for the World Cup will have to endure.
Yet, all this scaremongering has not put off a projected 600,000 of the world's most fervent football supporters making the supposed arduous trip to South America in the summer to witness the spectacle.
England are always well followed wherever they go, but are unfortunately still tarred with the 'hooligan' tag after numerous discrepancies over the years.
Scenes such as those at Euro 2000, when England fans caused mass destruction after rioting in Charleroi, are hopefully a thing of the past, but the Brazilian authorities will certainly be taking no chances.
Last summer's Confederations Cup acted as a prerequisite for the World Cup, with nationwide public protests giving the police a taster of what will be in store for them this time around.
But the logistical complications do not stop there. What do the mass Three Lions' following need to be wary off in Brazil to ensure they enjoy the experience, and what can they do to prepare for navigating their way around the largest country in the southern hemisphere?
We caught up with Alex Ellis, the Foreign and Commonwealth Office's ambassador in Brazil, to find out what advice is available to fans planning for the trip of a lifetime.
Alex, what is it like to be the ambassador in Brazil during a World Cup year?
"It is a very exciting time to be the British ambassador to Brazil. Football is in this country's DNA. It lives and breathes it. From the beaches to the favelas you see football being played everywhere. The pinnacle of world football is being played in a country that adores it and it is a privilege to be a part of it."
What does your day-to-day job involve?
"The Embassy and British Consulates in Brazil exist to promote trade links between the UK and Brazil, strengthen our relationship with Brazil and - of course - provide support to British citizens in the country, should they need it. The consular work is important and rewarding. We assist British nationals who get into difficulty over here, including tourists and expats. Last year we provided assistance to British nationals from those who were hospitalised to those whose passports were lost, stolen or damaged. We look forward to supporting the travelling football fans as they explore this beautiful country."
Tell us about the Know Before You Go campaign and how it will help travelling England fans?
"The Know Before You Go campaign was created to provide British nationals with important advice and information for their travels abroad to help reduce the occurrence of preventable incidents. Naturally, with a large number of England fans travelling to Brazil for the tournament, a key focus for the campaign is to urge them to prepare well and know what to expect when they get there. Through this campaign we want to ensure that Brits check the travel advice and have a safe and trouble free trip."
What can England fans expect to encounter in Brazil?
"The best thing about Brazil is the people in it. They are very excited about the World Cup and that England are part of it. This is a football-loving nation. Fans should be aware that Brazil is very different from home, and also very different to other countries that have recently hosted major football tournaments. For example, Brazil is seven times the size of South Africa and 65 times the size of England! Such a large country therefore has variable conditions in terms of climate, culture and the general environment. We have updated our travel advice to focus on the cities that will host England's group games, which can be seen at www.gov.uk/worldcup2014."
What do England fans need to do to prepare before they travel to Brazil?
"Fans should book their accommodation, get travel insurance and make sure their health vaccinations are up to date. Already we are seeing a real squeeze on accommodation for the World Cup. It would be unwise just to turn up in Brazil and find a hotel or hostel. In addition, inform your GP or travel clinic that you are travelling to Brazil at least six to eight weeks before departure. This is to ensure that you have adequate time to get the appropriate vaccinations."
Brazil is a massive country and some of England's group games are up to 3,000 kilometres apart. What do the FCO recommend in terms of travelling between games?
"Fans should prepare for the distances between some of the match venues. This plus some poor roads make driving between Manaus and Rio or Sao Paulo very complicated. Driving is more of an option between the cities of Rio, Sao Paulo, and Belo Horizonte. For example, the distance between Sao Paulo and Belo Horizonte is about 600km. Overall, flying is the best and most convenient way to travel, not least because of the huge distances, quality of roads and a high road accident rate. Fans should arrange their internal travel, preferably by air, between cities before they leave the UK."
Hotel costs around major tournaments are always high. How can England fans ensure they do not get ripped off?
"I strongly recommend fans book their accommodation as early as possible and check the quality of their accommodation, including the security around it."
If England fans have not bought tickets in advance, will they be able to get them upon arrival in Brazil?
"We would strongly advise fans to have ticket arrangements in place before they arrive. You will also need make sure any tickets that you do buy are genuine by checking with the FIFA World Cup Ticketing Centre on 0300 021 2014. Our advice is the same for all British fans travelling to the World Cup, whether they have tickets or not - do your research first. Fans can enjoy the atmosphere, take advantage of events taking place at fans' zones and watch the games on the big screens, but they should be prepared that it is a very different place to back home."
Are there any potential risks that England fans need to be aware of while they are in Brazil?
"Fans need to be aware of their personal safety. Like in any large city, you should be mindful of pickpockets and make sure your belongings are not left unattended. Only carry around cash you will need for the day and be careful of who is standing around you when using cash machines. If you are threatened then be prepared to hand over your belongings and under no circumstances should you attempt to resist attackers. Also, be sure to keep your passport in a safe place and carry a photocopy with you as identification."
So what do you think of England's chances?
"We have a tough group, but we have some good players. I really hope that we get through the group stage, and especially want us to play Brazil in the later stages of the tournament. I went to the last Brazil versus England game in the Maracana last year, a 2-2 draw, and it was fantastic."
Specific World Cup advice is available on www.gov.uk/worldcup2014
If you have any enquiries for FCO consular staff while abroad you can ask questions via the FCO Twitter service @FCOtravel. You can also keep up-to-date with the latest FCO travel advice by signing up to the FCO's Facebook Page.