Geraint Hughes
Sky Sports News
Police send message as Manaus prepares for England
Sky Sports News' Geraint Hughes examines the security in place for fans ahead of England's World Cup clash with Italy in Manaus.
Last Updated: 13/06/14 8:34am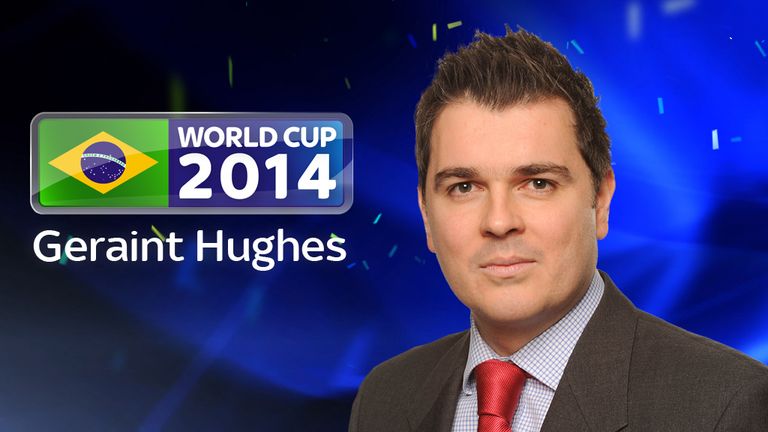 Around the Arena Amazonia the police again went through their exercises ahead of the England v Italy match, the first game Manaus will host.
They had a taste of what to expect from protestors on Wednesday when about 500 congregated close to the stadium - greater numbers are promised on match days.
The lead officer from the British police has now arrived in Manaus. Chief Superintendent Rachel Barber is a hugely experienced officer who covered the last World Cup in South Africa and is, on meeting her, clearly at ease with leading the UK Football Policing Unit operation in Brazil.
We showed CS Barber our footage of the protest in Manaus on Wednesday, and she expressed no surprise in what she saw.
Several visits have been made to Brazil and to Manaus to understand how the social problems here could disrupt a football match and therefore disrupt england fans.
"It's all about the fans getting to the ground early and keeping their wits about them," CS Barber explained.
Her job is to liaise with fans representatives to pass on information, but crucially she will also advise the Brazilian police on how best to look after England fans. And despite the heat and humidity, she and her team will wear British police uniforms on Saturday as they want to be instantly visible to any England fan who may require assistance.
CS Barber has had no intelligence passed onto her that any protest would target football supporters however a lot of work and expertise has travelled a long way from the UK to ensure the safety of fans.
For the supporters themselves, many are now in Manaus.
Approximately 5,000 English fans will go to the game, and to those I spoke to all are aware of the potential for problems and are just being a little more cautious as a result.