World Cup history is full of teams that fizzed only to fizzle out but Louis van Gaal's Netherlands need to be different
After thrashing Spain in sensational style in their opening group game, the Netherlands made rather harder work of getting past Australia as they edged out 3-2 winners in Porto Alegre. Adam Bate believes the lesson of World Cup history shows it is no bad thing to have had it tough...
Last Updated: 19/06/14 12:19pm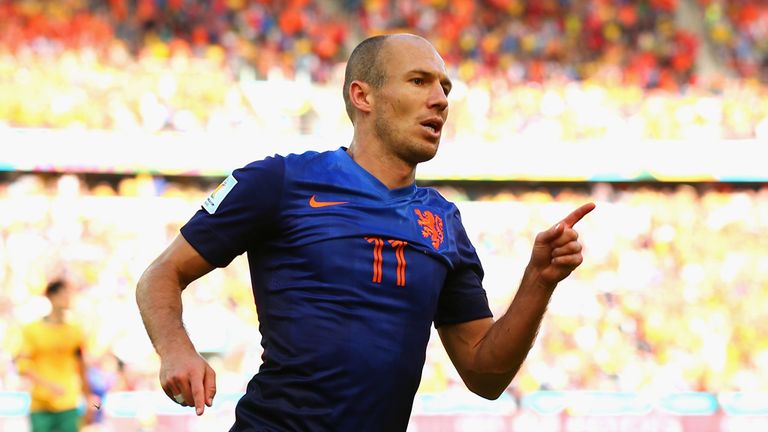 "This is a nice start, but we have nothing," said Louis van Gaal. "If we do not beat Australia we have made no progress."
In one sense, it was nonsense. The Netherlands delivered one of the World Cup moments when they thrashed holders Spain 5-1 in Salvador, ending an era in the process. Like Johan Cruyff and his turn or Dennis Bergkamp and his wonder goal this was iconic stuff from the Dutch that will echo down the years.
However, it will not have escaped the attention of any Dutchman that the class of Cruyff and the brilliance of Bergkamp could not prevent those World Cup journeys ultimately ending in the same result: Defeat. It's not how you start these tournaments but how you finish.
Brazil have underwhelmed thus far, but are still favourites to top Group A. Argentina got things badly wrong in the first half against Bosnia and Herzegovina, but still won the match. Group games offer points and pointers but if you want to win this World Cup, the majority of matches come in the knockout stages – and we're not even halfway through the group games.
Fizzled out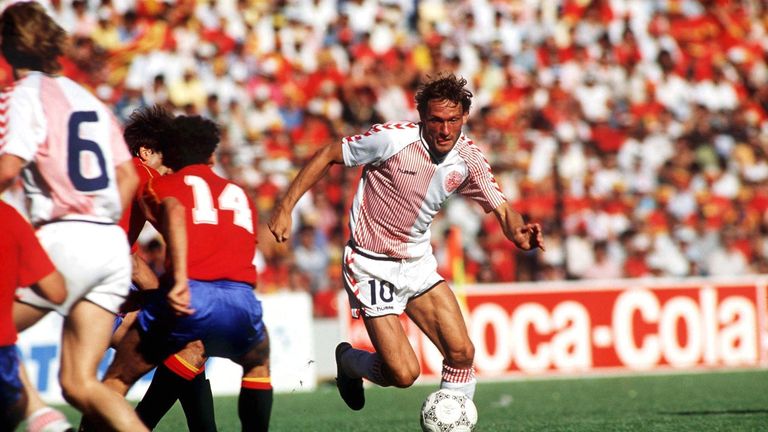 World Cup history is littered with flare ups than fizzled out just as fast. Denmark demolished the so-called Group of Death in 1986, beating a strong Scotland side, hitting Uruguay for six and easing past West Germany. They're still writing books about the Danish Dynamite but their Mexico adventure ended in chapter two with a 5-1 defeat to Spain the second round.
Spain themselves, back in those soon to be rediscovered days when disappointing at major tournaments became their calling card, won all their group matches in style in 2002 only to lose to South Korea when things got serious. As for Argentina, they mesmerised us in the first fortnight in 2006. And 1998. And 1994. Come to think of it, their slow start ought to be seen as a positive.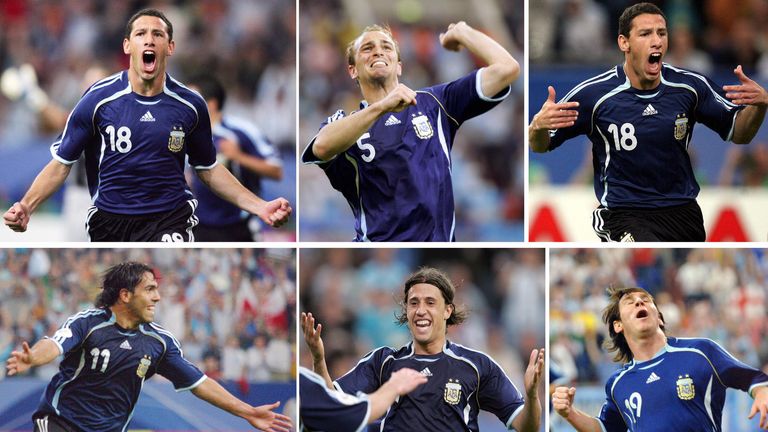 The 2006 vintage that gave us Esteban Cambiasso's goal of the tournament was particularly memorable and the tally of eight goals in two matches from Louis van Gaal's side is the best anyone has managed since that Argentina team from eight years ago. It should act as a warning. Their campaign ended in a quarter-final defeat against hosts Germany in Berlin.
The Netherlands could have to face the host nation even sooner than that should Brazil slip up against Cameroon, or indeed they themselves fail to avoid defeat against Chile in their final Group B game. But whether it is Brazil, Mexico or Croatia providing the opposition in the round of 16, Van Gaal's men will need to show more than they managed against Australia in Porto Alegre.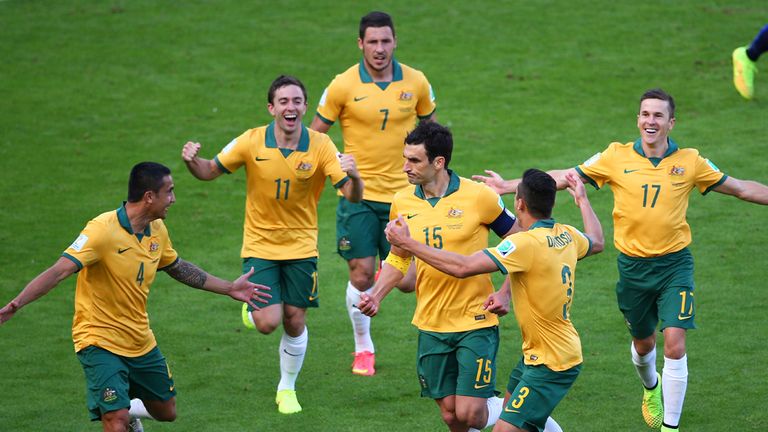 Socceroos coach Ange Postecoglou didn't just set his team up to defend. Australia attacked in numbers and caused a plethora of problems. While the goals came courtesy of a Tim Cahill wonder strike and a questionable penalty, there were other openings. Mark Bresciano side-footed over and Matthew Leckie curiously chose to chest the ball rather than head home from close range.
Unconvincing
This was an unconvincing Dutch performance. Arjen Robben cashed in on the space in behind the Australia defence to score early on, but opportunities to show their power on the counter-attack were not as plentiful as against Spain. The holders had effectively played to their strengths with their slow build-up and high line – whipping up a perfect storm in which Robben could wreak havoc.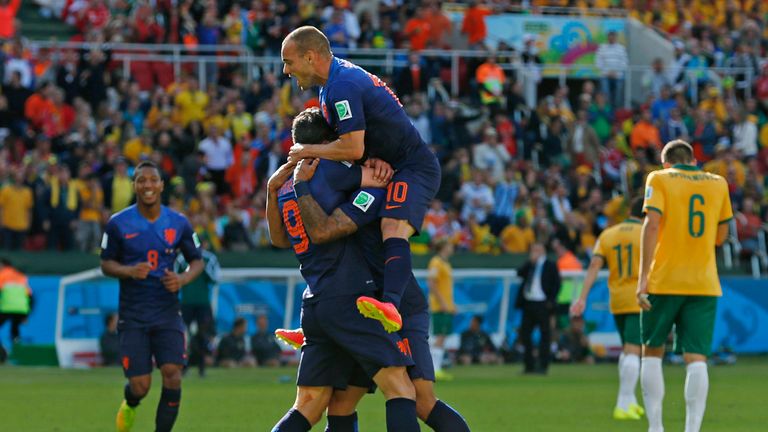 Whether another team will afford them the opportunity to unleash these weapons quite so devastatingly remains to be seen. What was encouraging against Australia is that they did succeed in overcoming a different challenge, showing character, belief and the requisite calm to produce a second come-from-behind win just five days after the first.
It was most certainly a scare and one that required a Mat Ryan error for them to emerge with the points. But there are worse fates to befall a side, particularly one on such a high after vanquishing the team of a generation. Perhaps that was the problem for Denmark in '86 or for that Argentina vintage twenty years later. The warning never came and when the pressure was on it was too late.
The Netherlands were tested and one thing is certain. If their slice of 2014 magic is to become more than just another Dutch moment to rival the efforts of Cruyff, Bergkamp et al, there'll be further tests to pass over the next three weeks.