Ian Watson
Comment and Analysis
World Cup: Could dropping Sergio Aguero be the answer as Argentina continue to struggle for fluidity in attack?
Lionel Messi is in sublime form as highlighted by his brace in the 3-2 win over Nigeria but Ian Watson wonders whether Argentina's World Cup prospects could be improved by dropping Sergio Aguero...
Last Updated: 26/06/14 3:11pm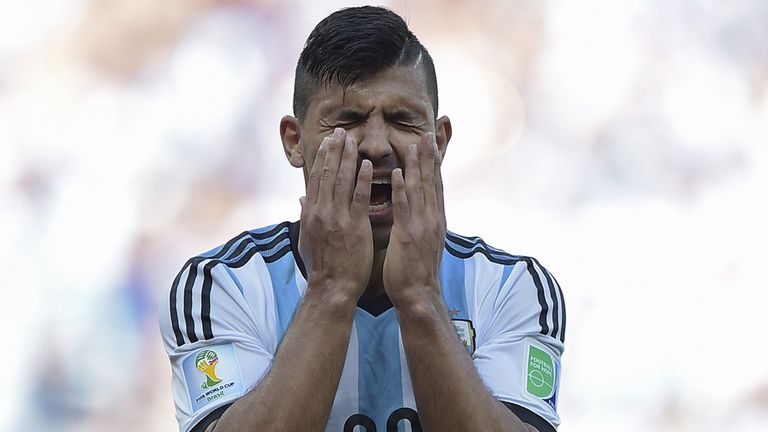 Lionel Messi turned on the style again to beat Nigeria, but the little genius has carried Argentina through the group stage and helped to mask deficiencies in Alejandro Sabella's side.
Sergio Aguero is hiding so successfully behind Messi that he appears to have disappeared almost completely. The striker has struggled with a variety of injuries during the season preceding the World Cup and Sabella now has a decision to make over the Manchester City star, who has gone through the first three games without making any impact of note.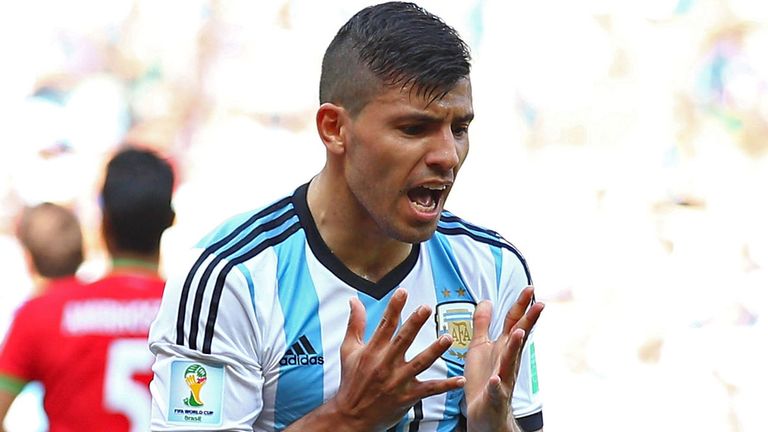 Diego Maradona's son-in-law lasted only 38 minutes of the Nigeria victory before succumbing to another niggle, but his contribution prior to his exit mirrored that of the previous two matches, which were only won thanks to moments of Messi brilliance. 
Aguero's injury - the nature and extent of which is unknown - could save Sabella the bother of having to explain to the striker why he won't start the second round clash against Switzerland or Ecuador. Argentina looked better balanced when Ezequiel Lavezzi replaced Aguero, with the PSG schemer offering greater variety. Aguero, though, is not alone in toiling in Messi's shadow.
Similar runs
Gonzalo Higuain has also struggled to make an impact, with he and Aguero seemingly occupying the same areas, making similar runs and failing to stretch the defences of their Group F opponents.
Higuain, like Aguero, had fitness issues prior to arriving in Brazil, but he at least has given the impression of looking busy, whereas Aguero has been a virtual passenger.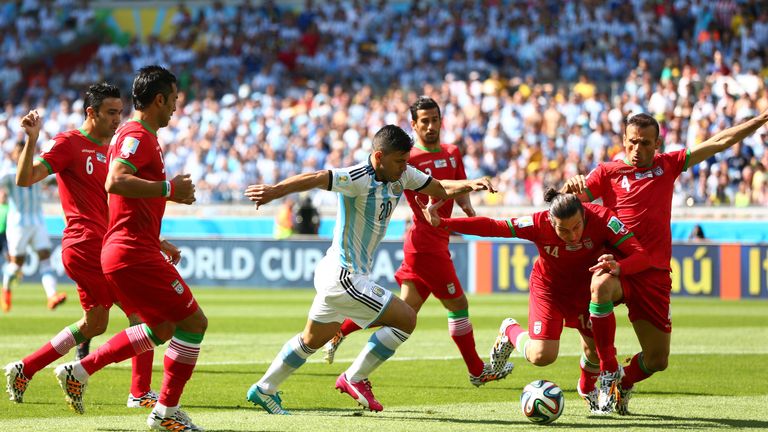 Only Iran keeper Alireza Haghighi has been made to work by Aguero - just once, mind - with the striker managing only two other off-target attempts in the tournament so far. Neither is Aguero contributing to the build-up. He has failed to create a single chance in the attacking third, where he received only one single pass against Bosnia in the opener. 
Devastating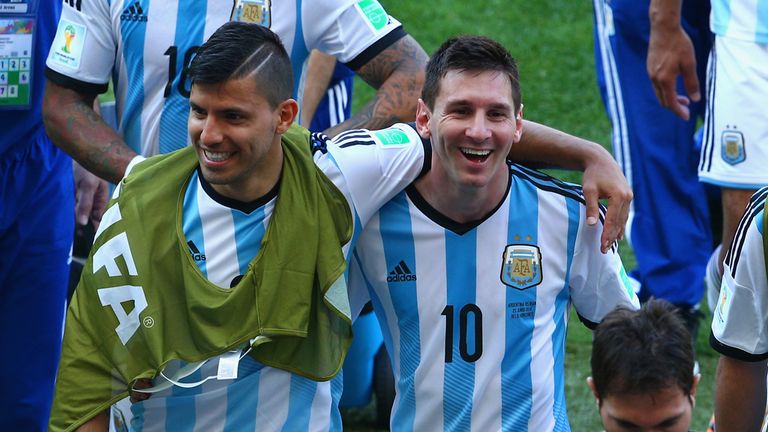 At Manchester City, Aguero can be devastating when coming short to receive the ball from midfield, but that isn't part of his brief for Argentina. With Messi and Di Maria coming from deeper, perhaps Sabella has instructed his number 20 to stay high and pin back centre-halves to create pockets of space for his team-mates. It may be that the coach wants Aguero running in behind defenders to receive split passes or longer balls coming from deep. Whatever Sabella has asked of Aguero, it is not working so far. With Higuain in the XI, Aguero should have more freedom but he looks to be restricted from using it, either by his coach or a lack of fitness.
Sabella has other concerns. Nigeria proved that the Argentina defence can be pierced. The first goal came as a result of a lack of discipline from those ahead of the back four, while scorer of both goals, Ahmed Musa, having slipped Gago, could have guided an oil tanker through the gap between redundant left-back Marcos Rojo and his closest centre-half Ezequiel Garay.
With Argentina yet to get out of second gear, they are fortunate that they will meet one of the weaker second-round opponents. Sabella, who spoke of the need for improvement after the Iran scare, still has the opportunity to affect his defence on the training ground, but Aguero's struggle for form may not be so easily solved. With Messi in such mercurial mood, though, anything is still possible for La Albiceleste.