2014 World Cup: Is this the best tournament ever?
Sky Sports pundits list their favourite editions - now have your say
Last Updated: 11/07/14 9:32am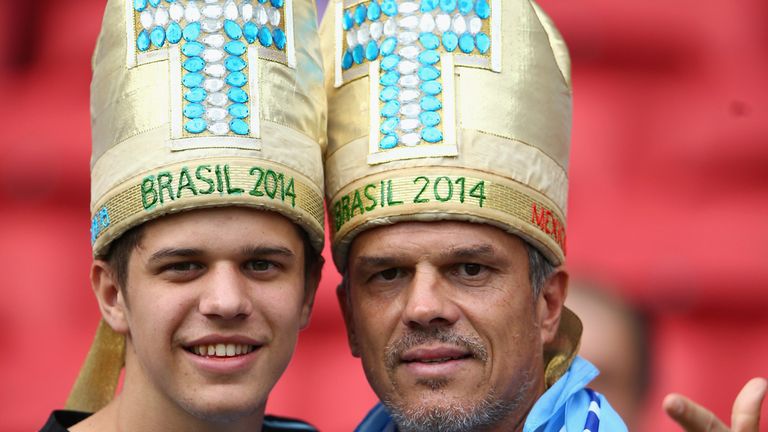 What's the best World Cup in living memory?
That's the question we're asking as the world enjoys a thrilling tournament in Brazil full of goals, drama and talking points galore.
Is this World Cup set to become the best of all time? Or do you prefer one of the classic tournaments of the past?  Take a look at what some of the Sky Sports experts rate as their favourites and then have your say by voting in our poll.
Paul Merson – 1982
My favourite World Cup was 1982 when Brazil had the best team never to win it, England did well, there were goals galore and it included the best game I've seen in World Cup football as Italy beat Brazil with a Paolo Rossi hat-trick. For me that was the one, but this World Cup has been good. I would like to see who ends up winning this one though because I don't think there's been a lot of really, really good teams (which is the gutting thing about England's exit). Brazil and Argentina barely got going and teams like Colombia and Costa Rica aren't exactly great. There weren't LOADS of great teams in 1982, but I do think the Brazil team back then was 100 times better than this one and they never won it. I think that competition was much harder to win than this one.
Tony Gale - 1970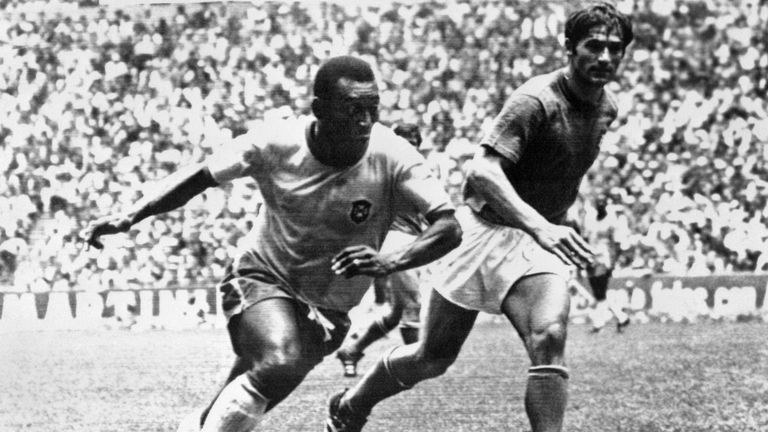 People say 2014 has been a great World Cup and it has been fantastic and yes, there have been more goals and the stats point to that. But when you digest the closeness of the games with Costa Rica getting to the quarter-finals and the USA doing so well, it suggests that world football is not as good as we are making out at this World Cup. That's my opinion. I have enjoyed this World Cup but my favourite ever was 1970. That's because the 1970 Brazil team had seven superstars and the team of today only had one - and he got injured! I also think that England's squad in 1970 was better than the team that won the World Cup in 1966.
Niall Quinn – 1978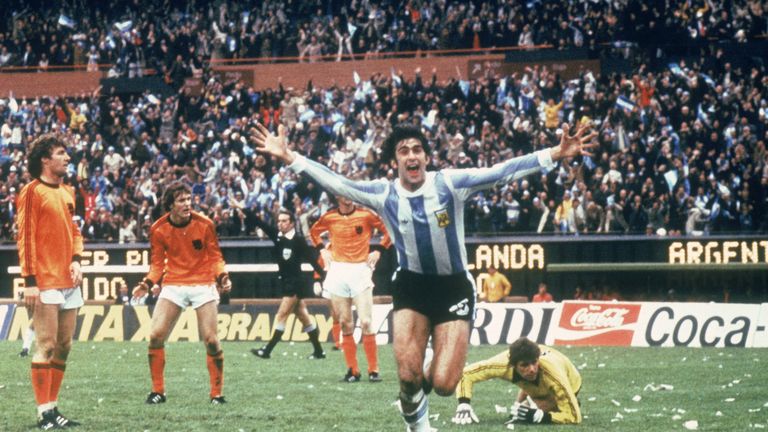 The 1978 World Cup brings back great memories from my childhood, watching Holland and Argentina in Argentina. The ticker tape coming from the crowd and Ossie Ardiles and Ricky Villa, who later came to play with Tottenham, stokes up memories of my youth. The great Mario Kempes was the star of the show at that tournament with Argentina winning it and they are amazing memories that really defined the moment when I decided I had to become a footballer. I remember the Dutch players, who I was probably shouting for when the tournament started; Rob Rensenbrink, Willy van de Kerkhof, Johan Neeskens, Ruud Krol -  there were some great names there and it was just glorious times. They were great, great players and they had a huge effect on young people who followed football.
Jamie Redknapp – 1970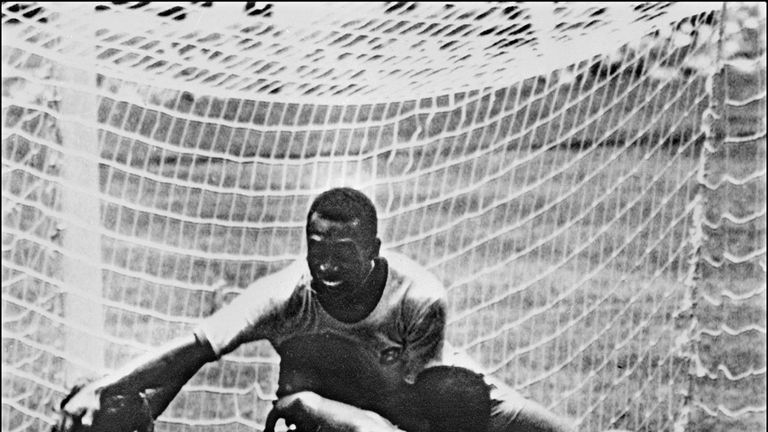 I think 2014 has been a good World Cup, but I don't subscribe to the view it has been the best World Cup ever. The quarter-finals didn't really catch fire and there has been a lack of great individual performances. It's been exciting, but probably because of the teams we didn't expect to do well like Chile and Costa Rica, who've added to the tournament – and also the colour of it being in Brazil. Saying that, it has been breathless, exciting and something you have not been able to take your eyes off. The next one has a lot to live up to. For me, the best previous World Cup was 1970 when Brazil won in Mexico because you just have to look at that team compared to what we're seeing now. We talk about players nowadays being better than in the past, but just look at the players they had in that team; Pele, Tostao, Jairzinho... I wasn't alive then, but I've watched so many videos of those games and marvelled at the football they played. The goal by Carlos Alberto in the final against Italy is one of the best I have ever seen and so I would have to say that was the best World Cup. 
Jeff Stelling – 1966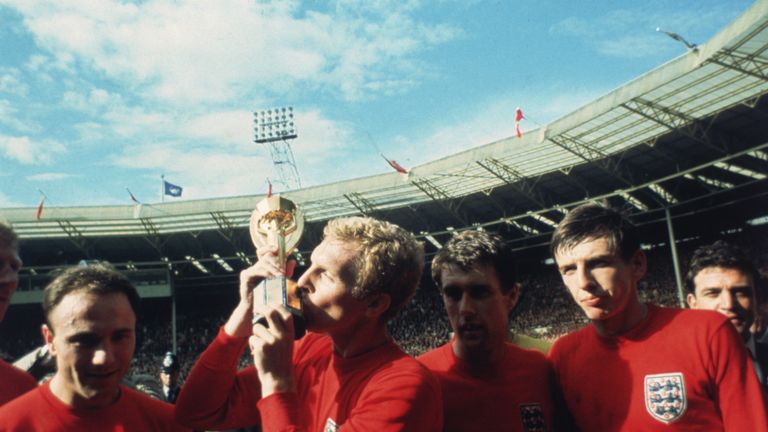 My first World Cup memory gives away a lot about my age because it was watching the 1966 Final, England beating West Germany as they were called back then, on a black and white TV with my dad in the living room and thinking 'it's not going to get any better than this'. And it hasn't! I also remember Eusebio, the great Portuguese forward, who was the silkiest and most graceful mover on the pitch but was the most graceful man off the pitch as well.
Charlie Nicholas - 1970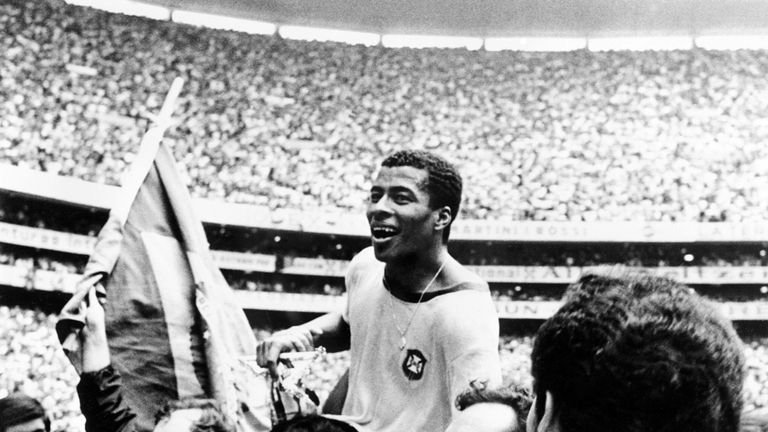 My first World Cup memory was 1970 in Brazil. I was eight-years-old and I was sat watching the greatest at that time, probably, which was Pele. There were so many great teams that played then, Peru were another very good side - but Brazil in those days were just outstanding and I would have to say World Cup 1970 has yet to be beaten.
Guillem Balague – 2002 (personal reasons) and 2014 (football reasons)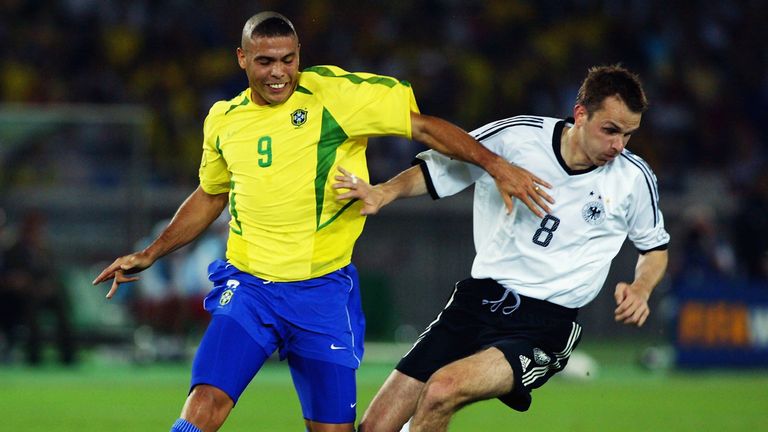 Japan and Korea was amazing. I felt like I had landed in another planet - and it had my best moment in any World Cup. I booked a hotel in a place that I was told was near enough to Ulsan, where I was going to see Spain play Slovenia. In fact, it was 30 kilometres away, but the fact that it was a love hotel made up for the disappointment. A love hotel is a place where you take a person of the opposite sex for an evening. The owners offer a stimulating video collection on each floor and chambermaids leave two different tapes next to the television in every room each morning. They're great for getting in the mood for a hard day of World Cup coverage, apparently. But, I must stress, I didn't watch any. But I have not enjoyed any other World Cup as much as this one though –the pace, the drama, the talent involved, the poor defending, the hard pitches, the search for glory of Neymar and Lionel Messi, the coming of James Rodriguez… nothing matches it.
Andy Burton, Sky Sports News - 2014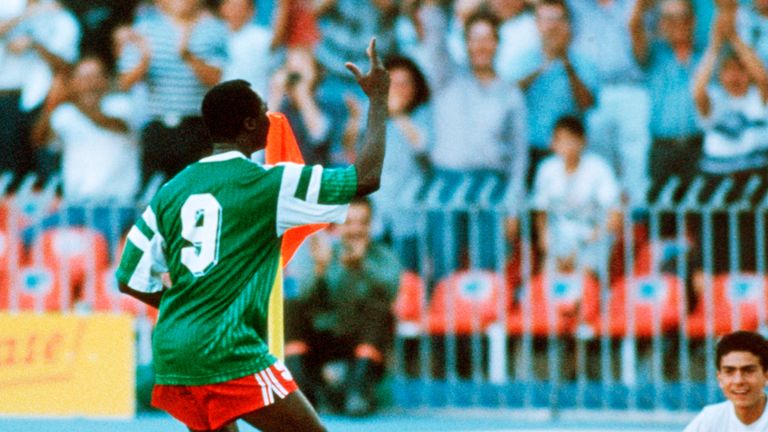 I keep saying to everyone that this is the best World Cup ever. People say 'no, it was Italia 90', but was it? Was that better? I don't think there were as many goals, I don't think the excitement was there. If you're of a certain age you remember your first one and while I remember Mexico 86, I loved Italia 90 – but I don't think it was this exciting. I think we got caught up in all of the England stuff, Roger Milla, Platty's overhead and everything that went with it. I think this is definitely the best one.
Martin Tyler – 2014… possibly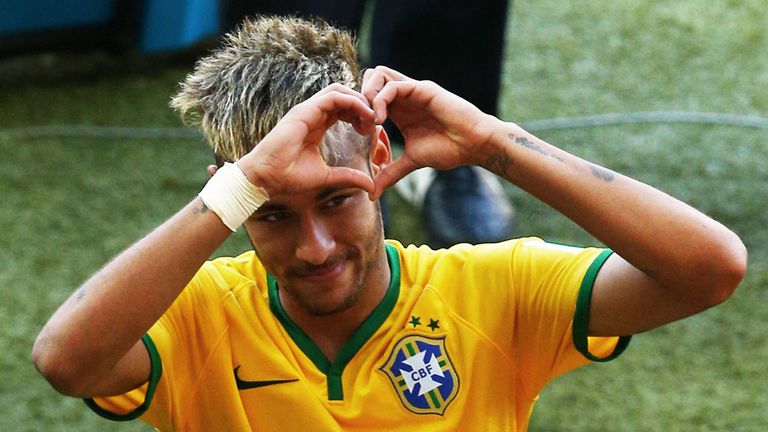 I have commentated on 10 World Cups and I do not say this lightly, but if it continues like this then this one will be the best. Obviously the football has been startling and during the round of 16 I was running out of words to describe it. I was lucky enough to commentate on the Brazil game, followed by the Dutch game, followed by the Germany game, followed by the Belgium game and it just got more and more dramatic. You couldn't script it. The key to why the World Cup has been so good is that everything has been pretty even. There has been no truly outstanding team and no truly dud team. Most of the organisation has been satisfactory and very cheerful. Better-run previous Finals in Europe came up nowhere near with the smiles. However, only a few days ago an overpass collapsed in Belo Horizonte and the structural deficiencies of the World Cup claimed more victims. When we talk about this being the greatest World Cup ever, these issues should be factored in.