World Cup: Beautiful game? Brazilian prefer a battle
Brazil progressed to the semi-finals of their home World Cup with a 2-1 win over Colombia on Friday. It wasn't pretty but the hosts got the job done and Pete Hall was in Fortaleza to see it...
By Pete Hall
Last Updated: 05/07/14 10:56am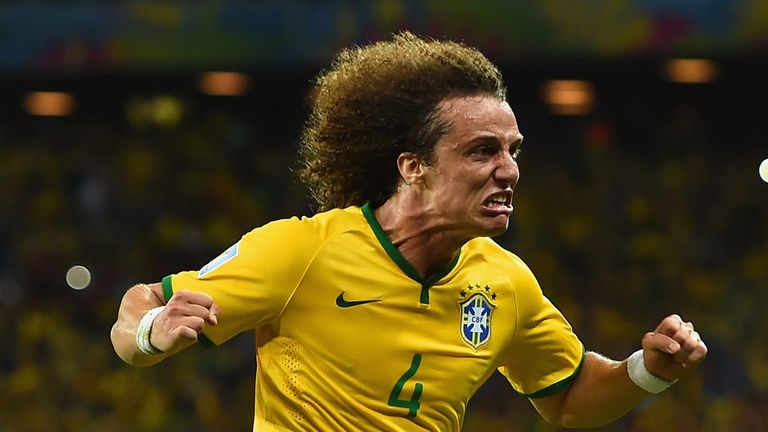 "Our players were slightly tougher than they should have been, at times."
That was Brazil coach Luiz Felipe Scolari's incredible understatement after watching his side commit 31 fouls in what bordered on brutality in the Arena Castelao in Fortaleza.
Famed for their flamboyant style for several generations, Jogo Bonito was certainly not on show against Colombia in the stifling northern Brazil city, with the beautiful game marred by persistent infringements.
But what if the fans, who are the ones the players have always aimed to please, weren't actually that interested in extravagant flicks and tricks anymore, and were more concerned with winning at all costs?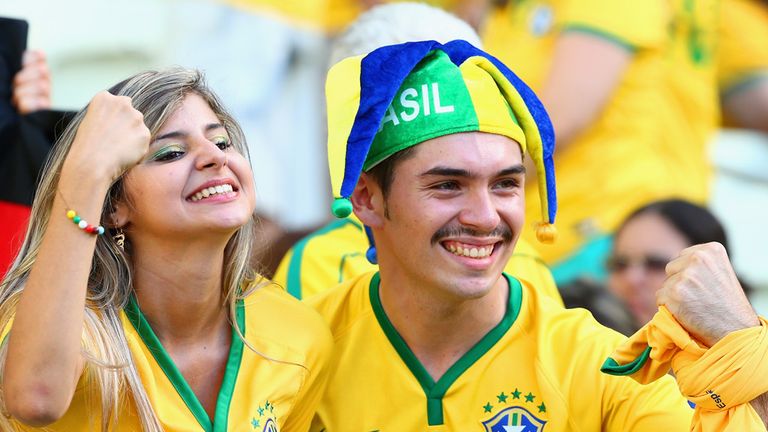 While James Rodriguez and his beleaguered team-mates were subject to an onslaught of late challenges, flying elbows and blatant trips, the crowd in Fortaleza, rather than show frustration at the lack of fluidity in the match, actually were enjoying what they were seeing, baying for blood.
Not renowned for their imaginative chants or incessant singing, the local fans showed a different side to their fervent support, enthusiastically cheering every tackle, and arguing vigorously when the Spanish referee, who was lenient to say the least, blew for a free-kick to a battered and bruised Colombia.
The place erupted when Neymar was felled, with fans united by a sense of injustice. Knowing the limitations of their side, which will become more apparent in Neymar's absence, it is noticeable that fans simply are not enthused by any of their current squad's talents, aside from the 22-year-old number 10.
But that hasn't stopped them for keeping their gaze firmly fixed on the prize come July 13. "People are not happy. We have a duty to make them happy by winning the cup for them," Scolari said prior to the tournament, and as the competition has worn on, we have seen more and more believe that this actually could be the reality.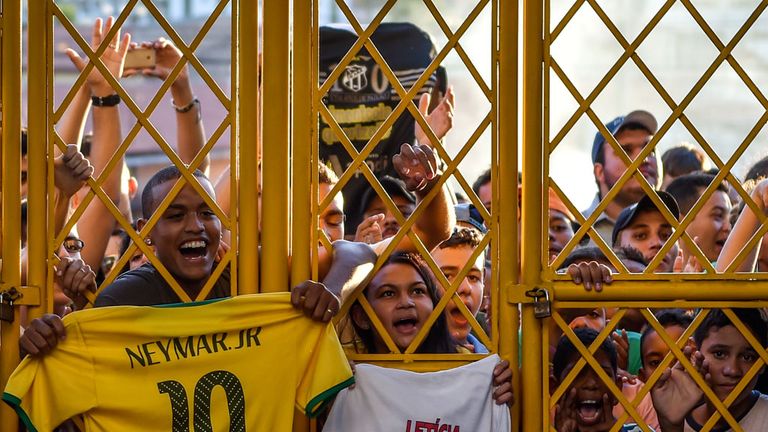 Protests have died down as the team has progressed further in the latter rounds, as football is acting as a panacea for the social and economic problems which engulfed the country prior to the World Cup.
Outside the stadium in Fortaleza there was not even the slightest hint of a protest, as Colombians made their voices heard with their array of catchy songs, while local fans simply looked on.
However, like their team, when it mattered most, the terraces dug in. It wasn't pretty, but they out-fought their opposing fans, with the Colombians struggled to make themselves heard, succumbing to their more aggressive compatriots.
The protests seems to have given fans fuel for the fight, and rather than targeting their under-pressure government, Brazilian frustrations are targeted at the opposition, creating an intimidating atmosphere the normally carnival-like stadiums have not yet seen.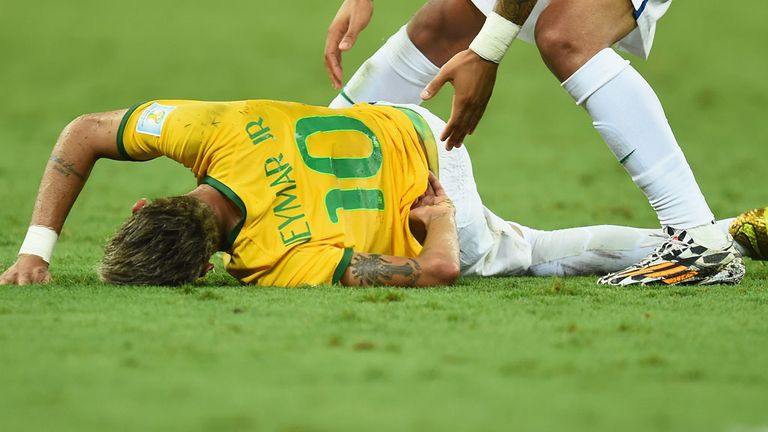 The singing of the national anthem set the precedent, and fans never let their intensity slip, for one minute.
"Children in schools learn the national anthem once a month. It is something we should be proud of. We should remember these moments." Scolari said post-match, struggling to hide his passion.
Just as the fans did, Brazil's players started as they meant to go on, and after the early goal, laid siege to Colombia.
"Eu sou brasileiro, com muito orgulho, com muito amor," echoed around the stadium as Brazil sealed their place in another World Cup semi-final.  "I am Brazilian, with great pride, with love."
Fans certainly showed they were Brazilian, proud to be so, but with much love for their side.
But there was no Mexican wave in sight.
German fans and players alike better watch out as Brazilians start to believe they can battle their way to World Cup glory, with their vociferous help.
And without their darling talisman, A Selecao's 12th man may have to be that and then some in Belo Horizonte in four days' time.