Rock & a hard place
Graeme Bailey looks at Gibraltar's continuing struggles to gain entry onto the world footballing stage.
By Graeme Bailey - Follow me on Twitter @graemebailey
Last Updated: 28/04/11 1:03pm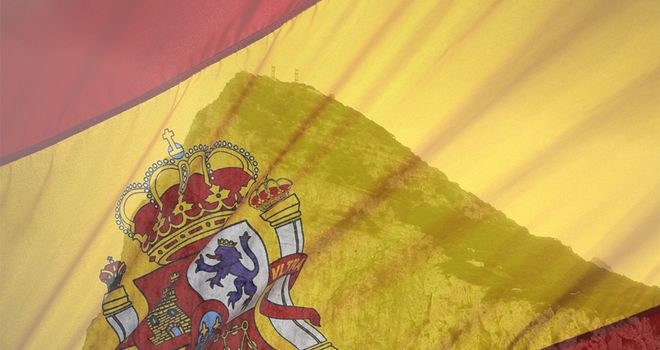 Graeme Bailey looks at Gibraltar's continuing struggles to gain entry onto the world footballing stage.
Gibraltar is located at the Southern Iberia peninsula, and borders Spain. The territory is self-governed and is home to over 30,000 people. Given their ties to Britain, it is little surprise that football is the first love of many Gibraltans.
But their hopes of seeing their nation one day play against the likes of England are hitting the buffers due to one reason - Spain.
The Spanish have a long-running disputed irredentist claim to Gibraltar - which if nothing else is stopping them from joining Uefa.
Uefa have constantly rejected Gibraltar's application to join, despite the fact that sport's highest court, The Court of Arbitration for Sport, has twice ruled against Europe's governing body.
Since Gibraltar's initial application in the mid-1990s, Uefa statutes have been changed with it now stipulating that a member nation must be recognised by the United Nations.
But CAS has ruled that Uefa must use their initial statutes when ruling on Gibraltar.
As such under Uefa rules at the time, Gibraltar should have been admitted as the Faroe Islands were in 1990 - which pre-empted Gibraltar's own application.
Rejected
In 2007 on the back of the CAS rulings, the Gibraltar Football Association (GFA) pushed ahead with their claim but this was rejected on the back of Spanish threats to withdraw from competitions - including the Champions League.
The battle is continuing and the GFA's development officer and national head coach Allen Bula is hopeful they will emerge victorious.
"We are now seeking through lawyers and CAS that the lobbying done by Spain at the previous Uefa congress was politically motivated," Bula told me.
"And it was that incorrect information that was given to Uefa members in order that the vote would go against us."
At the congress in 2007, only three nations voted for Gibraltar to be admitted - England, Wales and Scotland, with the other 49, led by Spain, voting against.
"We want a fair hearing in the next Uefa congress, where we can prove that Gibraltar is only opposed by Spain on political grounds and not that we don't meet their criteria," added Bula.
"There are so many wrongdoings in our case which need to be addressed; our long 14-year battle proves that we should be accepted as Uefa members."
Progress
As national coach, Bula is battling hard for international recognition and progress was highlighted only last month when Gibraltar beat Faroe Islands 3-0.
But Bula struggles to get games against other Uefa-recognised nations, commenting: "I keep getting the same reply that they are not allowed to play against us as we are not Uefa members.
"So as you can see Uefa/Fifa not only have the full monopoly of football, and allow politics in the sports, but they just starve other nations developing in the game.
"Mr Platini [Uefa president] and Mr Blatter [Fifa president] can use all the tricks in the book to keep us out in order to please Spain politically.
"Spain used the case that Gibraltar could not be accepted as it was a disputed territory between Spain and UK, and that they would withdraw from all competitions if Gibraltar was accepted. Spain has always used the same tactics in all Gibraltar sports who have tried to get recognition in international governing bodies.
"Gibraltar has many sports which have been accepted by European and world governing bodies.
"Those countries that voted against us, I would say think again as your vote was actually accepting politics in football.
"And to Uefa and Fifa, don't think for a minute that this storm will just gradually die down so you can eat your tapas in peace, because for sure the case of Gibraltar will be in your face every day for as long as it takes until you remove politics from football."
We asked Uefa, Fifa and the Spanish FA to clarify their current stances on the Gibraltar issue but none were willing to do so.