Who will remember?
History was made on Wednesday night with Ashley Cole claiming his 100th cap for England - but will anyone remember? Graeme Bailey doesn't think so.
By Graeme Bailey - Tweet me: @graemebailey
Last Updated: 06/02/13 11:04pm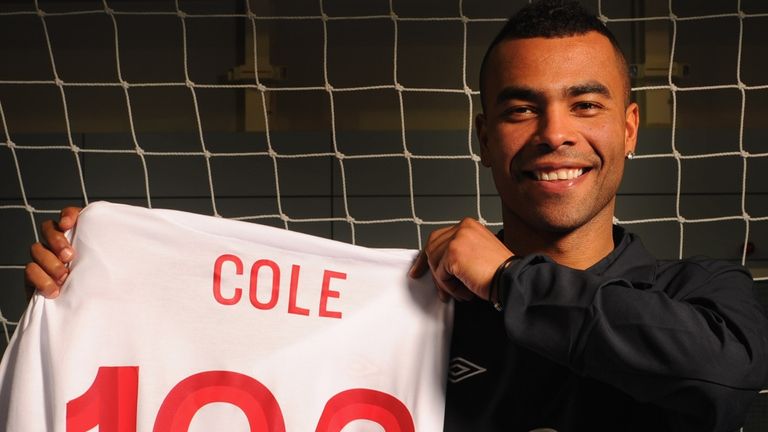 History was made on Wednesday night with Ashley Cole claiming his 100th cap for England and, whilst the evening will live long in the memory for the result, the fact it was a night of historic importance for Cole and English football will probably be consigned to the annals of history and will only feature in pub quiz nights of the future.
Many onlookers will have been disappointed that Cole was not given the captaincy or even the opportunity to lead out the team to mark the remarkable achievement. Instead, we witnessed Steven Gerrard handed his 'golden cap' after achieving the same feat against Sweden in their last game, and Ronaldinho was given a shirt by the Brazil federation for a match they considered his 100th game. Cole? A decent cheer when his name was read out.
England's most capped player Peter Shilton - who was part of the presentation party on Wednesday ahead of the game with Brazil - was given the honour of leading out his country on his 100th cap against Holland at Euro 1988.
Shilton was the first non-skipper given that honour, as the previous centurions Billy Wright, Bobby Moore and Bobby Charlton all had the armband on their century moments.
But Cole is not the first centurion not to lead the team out. Indeed this came fairly recently when David Beckham, who won his 100th cap against France in Paris, was not given that honour despite being skipper for the best part of the previous decade.
However, when I refer to history for Cole, I was referring to the fact he is the first black player to achieve the feat - something which should be embraced throughout the country.
Ironically, the first black international was also a full-back - Viv Anderson - back in 1978.
It was also the first time in history that two centurions - Cole and Gerrard - were both on the field for England at the same time.
But at least Cole received a standing ovation for his...oh wait, he was taken off at half-time, with Roy Hodgson insisting he did not want to risk him in a friendly as he had a slight injury.
All in all, not the way to mark the 100th appearance of not just one of the best players of his generation, but one of the true world-class players England has ever produced.
Headlines
So whilst Cole was getting changed, the headlines were being stolen by his Chelsea team-mate Frank Lampard - the soon-to-be next member of the centurion club.
Lampard came off the bench to continue his own excellent run as he bagged the win with a clinical finish to beat Julio Cesar. It was his ninth goal in his last 14 games for club and country.
So the morning papers will be full of Chelsea pride. But Lampard looks set to capture the headlines on a night which should still be remembered for Cole - perhaps the best English defender we will see in our lifetime.
And, whilst we laud the win over Brazil, which is a morale boost, let's remember one chilling fact before we trumpet ourselves as World Cup winners in 2014. Danny Welbeck played in what is the only competitive win at ANY level for England against Brazil back in 2007 in the FIFA U17 World Cup in Korea.
Sadly this defeat for Brazil will have as much impact on them and their fans as seemingly Cole's 100th cap did on the English public.
The reasons? Who knows, possibly just bad PR. Yes he is not perfect, and has made some questionable decisions off the pitch, but this is a player who has never let his country down and more often than not has been the stand-out performer. Let's hope that history does tell an accurate portrayal of a player who is one of the greatest footballers our nation has ever produced.