Suspended ban for St Johnstone boss Steve Lomas after 'cheating' claim
St Johnstone boss Steve Lomas has been given a suspended two-match ban after he accused Richard Brittain of 'cheating'.
Last Updated: 01/11/12 9:40pm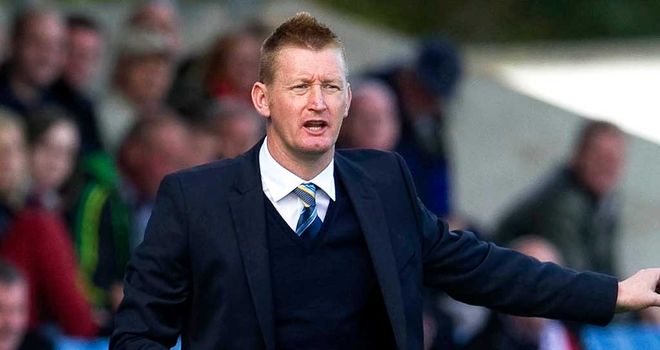 The penalty, suspended until the end of the season, was imposed by the Scottish Football Association's judicial panel on Thursday.
Saints boss Lomas spoke out after the 2-1 win in Dingwall on September 22, in which striker Rowan Vine was red-carded following a collision with Brittain.
The former Manchester City and West Ham midfielder said at the time: "Brittain's reaction was an absolute scandal.
"He is a very good player but for him to go down like that to try to get a player sent off? He should be disgusted with himself.
"He is meant to be a competitive midfield enforcer but he should be embarrassed with what he did. For me it's cheating."
Lomas was found to have breached the SFA's disciplinary rule 71 by accusing the Staggies skipper.
Rule 71 states: "A recognised football body, club, official, team official, other member of team staff, player or other person under the jurisdiction of the Scottish FA shall, at all times, act in the best interests of association football. Furthermore such person or body shall not act in any manner which is improper or use any one, or a combination of, violent conduct, serious foul play, threatening, abusive or indecent or insulting words or behaviour."