SPL set for more reconstruction talks
Scottish Premier League clubs will meet on Monday for talks over the reconstruction of the divisions.
Last Updated: 28/01/13 3:58pm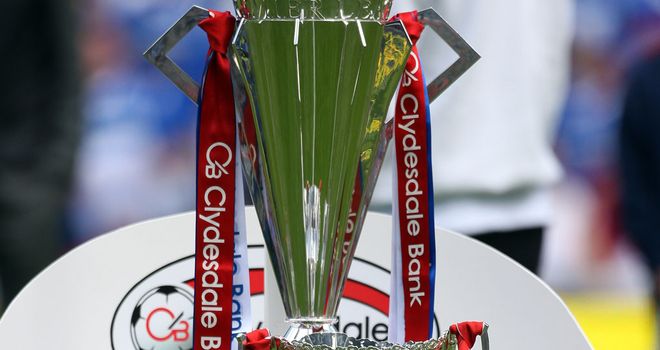 The 12 top-flight clubs unanimously backed the plan in principle before the SPL came to an agreement with the Scottish Football League earlier this month.
But clubs, including Dundee United and Motherwell, who were not involved in the latest talks, have asked to be provided with more information before they make a decision.
Last week, the SPL warned that a consensus was needed as the uncertainty was making it difficult to find a new league sponsor to replace Clydesdale Bank.
"If we don't get agreement then we have to stick with the status quo and that is what people appear to want least of all," SPL chief executive Neil Doncaster told the Daily Record. "Everyone appears to agree we need change to refresh the game, so we face stark choices on Monday.
"Either we go forward with 12-12-18 or we stick with what we've got."
The deal agreed in principle with the SFL would see the top two divisions split into three after 22 games and also include a fairer distribution of income, a merger of the two league bodies and moves towards a pyramid system.
Scottish Football League clubs will meet to discuss the proposals on Thursday.