Midfielder Murray Davidson will leave St Johnstone in the summer
Murray Davidson has confirmed he will be leaving St Johnstone in the summer and is targeting a move to England.
Last Updated: 16/03/13 12:20pm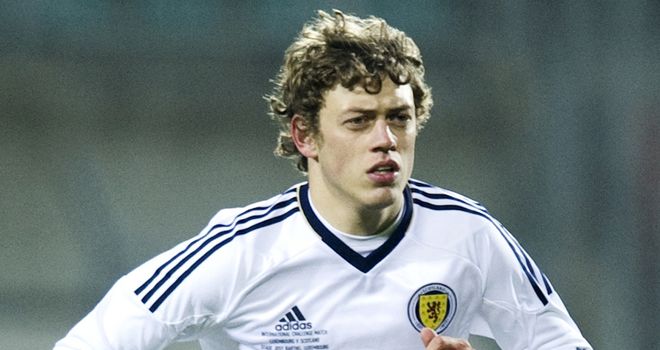 Davidson's contract at St Johnstone expires at the end of the season and the 25-year-old is keen to take on a new challenge after rejecting an extension.
Rangers have been linked with an offer for Davidson, but the player is likely to head outside of Scotland once he makes a decision on his future.
"I'm looking at the big picture and England seems the most likely destination now," said Davidson in the Perthshire Advertiser.
"I've made up my mind I'll be leaving at the end of the season.
"It's an important stage of my career so I've been taking my time and I won't rush into making a decision on where my future lies.
"St Johnstone made me a very good offer to stay but it's not about money. It's all about progressing my career and there are a lot of different things to weigh up. There have been a few offers.
"But it is up to me to make sure no one can ever point the finger and claim I showed any lack of commitment to the club in the last few months of my contract.
"There is no way the club or the fans will be short-changed. They've been very good to me since I arrived from Livingston. I'll continue giving it 100 per cent, that is guaranteed."