St Johnstone boss Steve Lomas hails his team after they secure a top six finish.
St Johnstone boss Steve Lomas hailed his team after Liam Craig's last-gasp equaliser secured a top six finish.
Last Updated: 01/04/13 11:09pm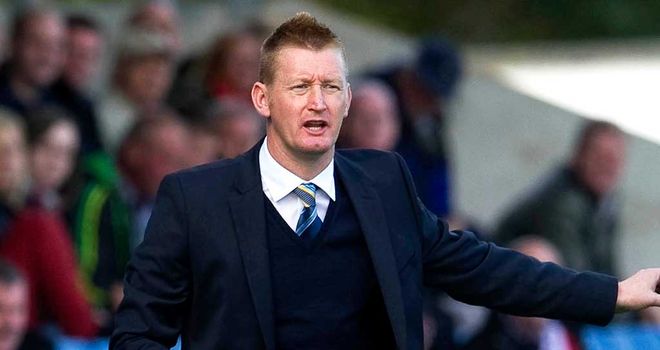 United's 17-year-old forward Ryan Gauld scored his first senior goal, to put United ahead, but the visitors were down to ten men in when Stuart Armstrong was sent-off.
Saints snatched a late equaliser when Mehdi Abeid's cornerfound the unmarked Craig and he powered home an assertive header from six yards.
Lomas said: "It's a remarkable achievement for St Johnstone to finish in the top six two seasons in a row.
"We're delighted to get there in the end.
"Obviously I would have preferred to have won the game but we're just happy to get the point we needed.
"I was disappointed with the way United out-hassled us in the first half so I had words with the players at half-time.
"We looked like a team who had three weeks off and I wasn't happy about it.
"I just said to them, we know you want this so go out and make it happen. We had to play with a bit more composure.
"In the second half I felt we improved massively and even before the second half we were the better team.
"Mehdi came on and brought a bit of quality with the ball he sent in. Liam just closed his eyes and put the header in."
The Northern Irishman admitted he thought time had ran out on his side.
He said: "Of course, when you see people blaze the ball over the bar and keepers tip the ball onto the post you think it won't be your day.
"But we have a never say die spirit, these players have it in spades.
"Again, we wanted to win the game but to come back like that was excellent."