League Two: Burton boss Gary Rowett insists there are many positives for Burton
Burton boss Gary Rowett insists his side can take plenty of positives from this season despite losing to Bradford.
Last Updated: 05/05/13 4:50pm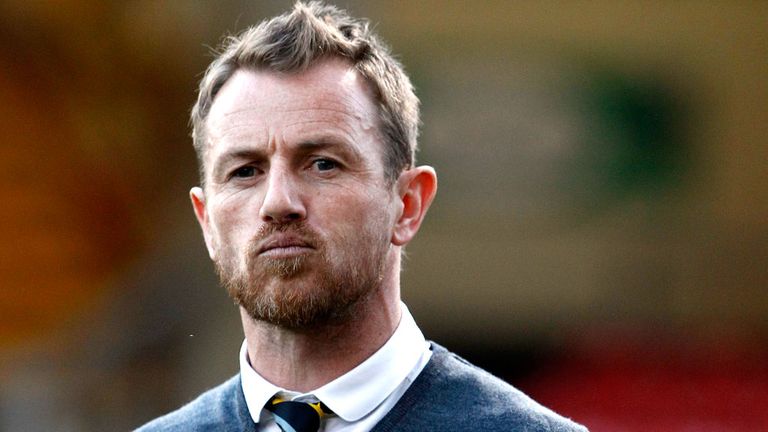 The Brewers finished fourth in the table - their highest-ever Football League placing - and had the best home record in League Two, winning 17 of their home matches and losing just three.
However, despite going into Sunday's clash with the Bantams with a 3-2 lead they we soundly beaten at home, missing out on a trip to Wembley.
"They were a little tougher than us and a little stronger when they needed to be," said Rowett.
"They have a lot of experience in their team and I think that possibly came out today, and you have to say well done to Bradford because when they have needed to they have put in a huge performance.
"But there are so many positives to take from this season. Before the game I said to the players and staff that we have already won no matter what happens today.
"And I don't mean that in a defeatist way. For a club like Burton to have achieved what we have this season, to stay in the top 10 pretty much all season and to be in the top seven for something like the last 16 matches, to sustain it, that is something we can all be proud about.
"We are all hurting at the moment but when we look back I think we will be able to stick our chests out and be proud of what we have done."