England Under-21 boss Stuart Pearce to discuss future after European Championship
Stuart Pearce will wait until after England's European Under-21 Championship bid before holding talks on his future.
Last Updated: 04/06/13 11:14pm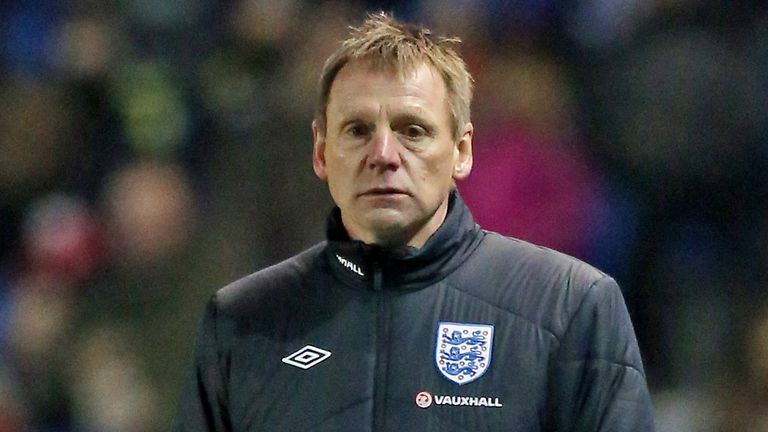 Since his appointment in 2007, the former England full-back has taken the Young Lions to an unprecedented four successive European Championships - the latest of which kicks off against Italy on Wednesday.
Success in Israel would be a welcome boost ahead of contract talks with the Football Association over his contract, which expires this month.
FA chairman David Bernstein refused to provide any assurances about his future earlier this week, but Pearce has made his desire to remain manager of the Under-21s clear.
"I enjoy the role," he said. "It's fantastic. Nothing's changed for me or for the FA, I think.
"If we can get it out the way, that's my mentality. I'm looking forward to seeing Trevor Brooking in regard to my future.
"I am absolutely delighted with the job I do, I really enjoy working with young players and have a real passion for it myself, and look forward to sitting down with the FA in two weeks' time.
"There's no point asking the question 'What's your future?' - which we've done many times before. That's where I'm at."
Bernstein plans to review Pearce's position after the tournament in consultation with Greg Dyke, who will succeed him as FA chairman at the start of July.
"I've had a fantastic relationship with David Bernstein - obviously had links with him from Manchester City - and I would fully expect Mr Dyke to come in and be a full part of [the decision-making process]," Pearce added.
"But that's for the FA. If Trevor decides he's dealing with it personally, fine; I'm sure there'll be discussions with regard to the rest and they'll take it accordingly.
"I'm contracted until the end of June so I guess it would be towards the end of June."