England's lacklustre finishing led to Euro 21 demise - Glenn Hoddle
England lacked a cutting edge and deserved their Euro 21 Championship exit, says Glenn Hoddle.
Last Updated: 10/06/13 6:50am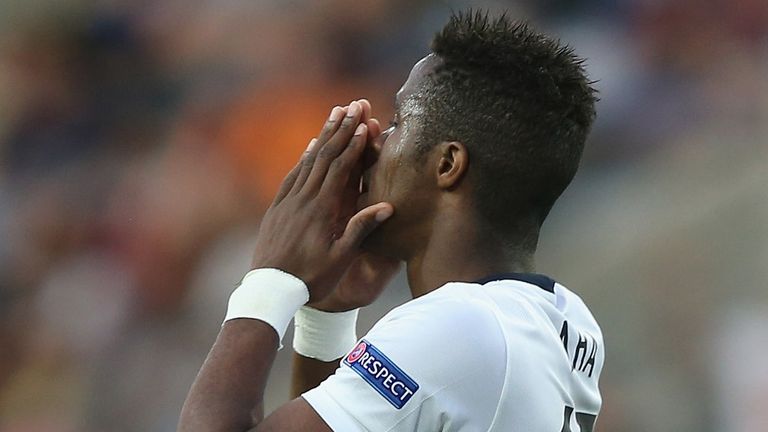 After their opening 1-0 defeat by Italy, the pressure was on in Saturday's must-win showdown with Norway, but despite dominating possession, Stuart Pearce's men went down 3-1 after a timid display at the back and in front of goal.
"England had their offensive head on for most of the game," said Hoddle. "We started in the right way though and there were players with the ability to keep hold of the ball. But it was all about the last third.
"It doesn't matter what level you're playing at, that's where you make the difference and England just didn't have that cutting edge. Norway had less chances but they got the ball in the back of net.
"That's the disappointing side. The football was better in the first period and I liked what I was seeing. We just weren't clinical in finishing and we are struggling right now, there's no doubt about that. There's a much bigger picture to this on how we change it and that goes through the younger age groups and up to the Under-21s."
Pearce was equally critical of his players, admitting they "hadn't done themselves credit, individually and collectively".
Not even the return of Manchester United's Wilfried Zaha and Blackpool's Thomas Ince was able to boost England's firepower as they trailed 3-0 inside 51 minutes. And a consolation penalty by Craig Dawson (57) was the only reward for their superior possession. (England's total passes was 610 compared to Norway's 278).
Hoddle had savaged England last week after their abject display against the Italians and was left a little perplexed at the players' naivety in adapting their skills.
The former England and Tottenham boss added: "The focus after the Italy game would have been on passing. It's what everybody's been saying since that opening defeat and that's what Stuart Pearce would have worked on over the last three days.
"When you say that to young players that is what they will do but you have to have a balance. Norway are a good side and they deserved their win and were clinical in finishing."
England will play their third and final group game against hosts Israel on Tuesday, a match live on Sky Sports 2 HD from 4.30pm.