England U21s return to Toulon Tournament in 2014
England U21s will compete at next summer's Toulon Tournament for the first time since 2005.
Last Updated: 12/11/13 7:21am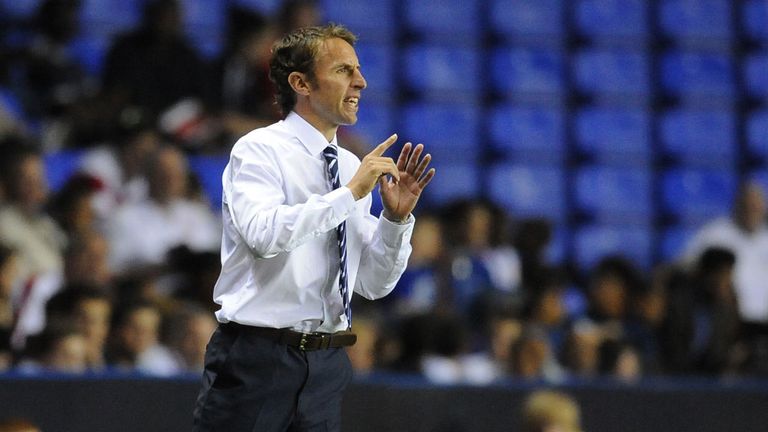 Head coach Gareth Southgate is keen to offer his charges further experience of tournament football.
England finished bottom of their group in this year's U21 European Championship, failing to secure a single point during their brief spell in Israel.
But Southgate and FA director of elite development Dan Ashworth believe competing in the south of France tournament, which England won four times between 1990 and 1994, will help hone their cutting edge.
"It's not a tournament we've taken part in for a number of years," said Southgate.
"Possibly we've worried about release of players and clashing with other tournaments but we certainly feel in the years when we don't have an U21 (European) finals it's worthwhile.
"It looks like there'll be Chile, Mexico, either Brazil or Argentina, France and I believe Ghana.
"It's a different sort of challenge where we'll have it all on to try to control possession.
"The games come fairly quickly so it's an opportunity to give them all experience of a tournament.
"It'll be really great experience for them and I think they're ready for that kind of challenge as a group."
Southgate was also pleased with the response of Premier League clubs to the idea, with most of them happy for their players to compete in France.
"All of the clubs I've visited so far - and we've got round most of them - have been very positive about what we want to do," he added.
"Because of the quality of the games that you're putting the players into they see the value of that and we're finished by June 1."