Gareth Southgate praises WBA striker Saido Berahino after England U21s beat Finland U21s
England U21 boss Gareth Southgate praised Saido Berahino after the striker played a key role in a 3-0 win over Finland.
Last Updated: 14/11/13 11:56pm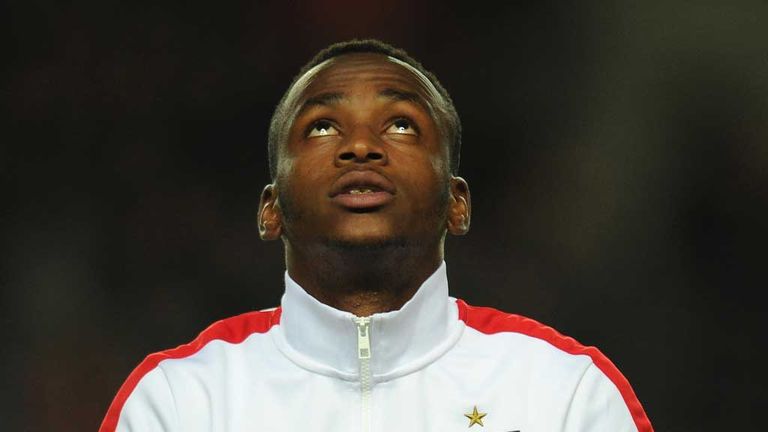 The 20-year-old made it six goals in four appearances for the Young Lions as his double complemented Michael Keane's early header in Milton Keynes.
Berahino celebrated his first goal in the Euro 2015 qualifier by paying tribute to his father, who was one of the estimated 300,000 killed in the civil war that plagued Burundi.
The striker was booked for showing a shirt with 'RIP Love U Dad' scrawled on it - something he apologised to Southgate for at half-time.
"He is a good player, a good finisher and a pleasure to work with," said Southgate. "He has got a desire to improve all the time and he is a terrific goal threat for us.
"That said, looking at our bench tonight we have some super players I didn't put in the starting line-up that I think can cause a lot of problems.
"I hadn't realised he had been booked until he came and apologised at half-time. I couldn't quite work out what he was apologising for.
"The rules are what they are and again that is something we've got to learn. Hopefully it won't be too costly for us.
"I think it was a personal thing that he had done it for, but had I have known I would not have let him go out there with that on his shirt."
Southgate also hailed his defence after England struggled to find their best form.
"I am pleased with the result," he said. "I think we have got to be careful because they are young players and have done really, really well in the period of time we have been working together.
"But we have set ourselves a standard and I didn't think we quite achieved that tonight.
"We won't always hit the heights we did in the last couple of games and I think we played an opponent intent on frustrating.
"When we got clear, several times they made fouls which broke things up, so it is probably not a bad thing that we have had a performance where we can improve a lot on it, despite winning and sitting top of the group."