European Under-21 Championship: Wilfried Zaha misses England's trip to Swansea
Wilfried Zaha has been ruled out of the England Under-21 squad to face Wales through injury.
Last Updated: 17/05/14 1:14pm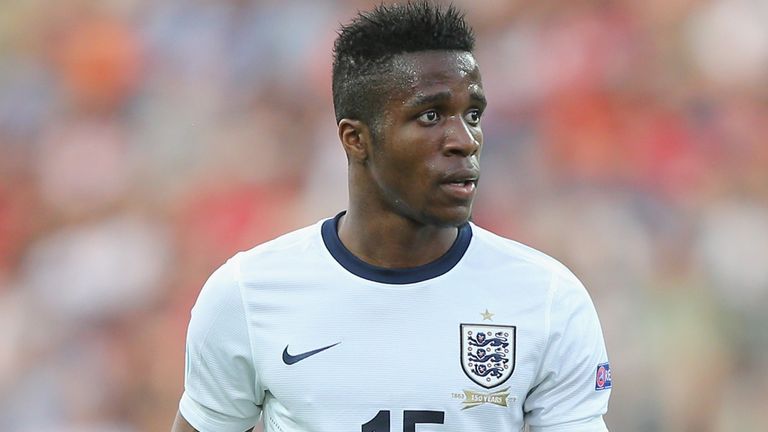 The Manchester United winger, who finished last season on loan with Cardiff City, reported for duty at St George's Park this week with a niggling injury.
Zaha is unavailable for the upcoming Toulon tournament because of age restrictions so manager Gareth Southgate has opted to rest him for Monday's European Championship qualifier in Swansea.
United keeper Sam Johnstone has also withdrawn from the squad with an arm problem.
Southgate said: "Wilf has been carrying something and we decided that it was probably best not to aggravate it.
"We would have only had four days with him, whereas with the others we get two weeks, which is a great extended period to work with them.
"He would have only been available for the one game anyway, so over the five games we've got Nathan Redmond who's been playing really well and Tom Ince, who were the two wingers who started the last game.
"There's Jesse Lingard, who has been knocking on the door for us a lot and has had a really good loan spell at Brighton, and that's before we look at the boys who have just come into the squad."