European Under-21 Championship: Italy coach Devis Mangia hails win
Italian Under-21 coach Devis Mangia was full of praise for the way his side played after a 1-0 win over England.
Last Updated: 05/06/13 10:52pm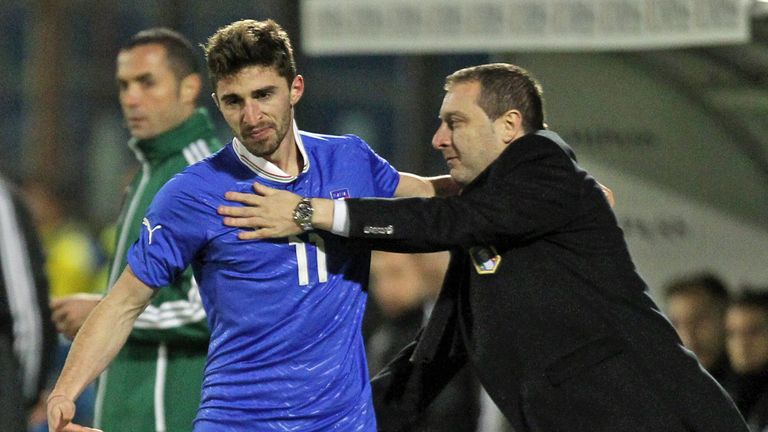 Despite only the one-goal margin, the Italians were dominant for much of the game, sealing victory with just over ten-minutes remaining through Lorenzo Insigne.
"We suffered a little bit in the final minutes and at the start of the second half when they went to three in midfield, but overall we put in a great performance today," Mangia told Rai Sport.
"We played all the time and never gave the ball away. It's only normal that in a game like this the deadlock can be broken from a set piece, but the team played very well.
"Was Insigne going to be substituted before he scored? It's very difficult for me to take him off, as he'd have to really make me angry!
"Now let us enjoy this satisfaction, look to the next game and rest. The victory is worth three points, but nothing more."
The goalscorer Insigne refused to take all the the credit for the win.
"The victory was certainly not down to me, but I am happy to have scored a goal," the Napoli ace told Rai Sport.
"I want to thank my team-mates for putting me in a position to do well."