Arsene Wenger's best-ever Arsenal XI with David Seaman, Tony Adams, Patrick Vieira and Thierry Henry...
Last Updated: 22/09/16 7:40pm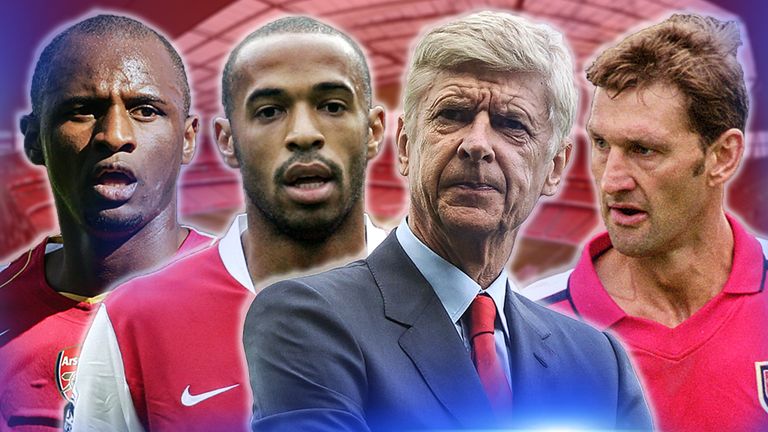 Arsene Wenger held his first press conference as Arsenal manager 20 years ago on Thursday. Former Gunners striker Alan Smith picks the best 11 players to feature for the club during his tenure....
Wenger was officially unveiled as Bruce Rioch's successor on 22 September 1996 after being released early from his contract by J-League club Nagoya Grampus.
In the intervening 20 years in charge of the north London club, Wenger has produced three title-winning teams containing a plethora of world-class stars.
We asked Smith, who scored 115 goals for Arsenal between 1987 and 1995, to select the best line-up of players to have graced the club in that period….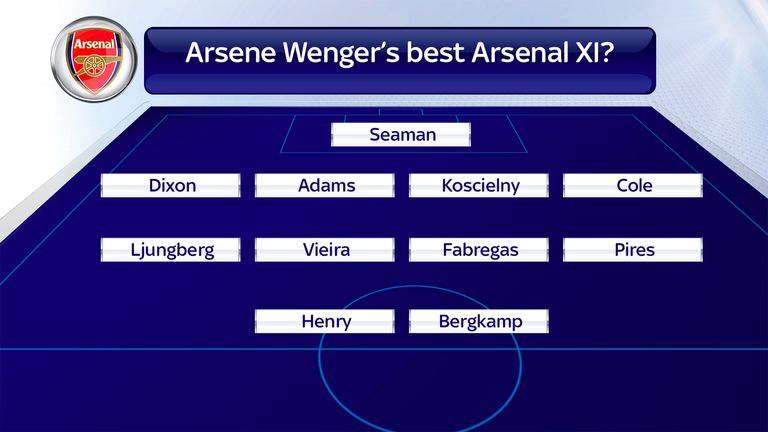 David Seaman
I played with Dave, a top-class 'keeper who filled the goal and had an unflappable nature. Jens Lehmann is obviously in with a very good shout, but Jens had that side to him where he might do something silly, and Dave never did and he was incredibly consistent.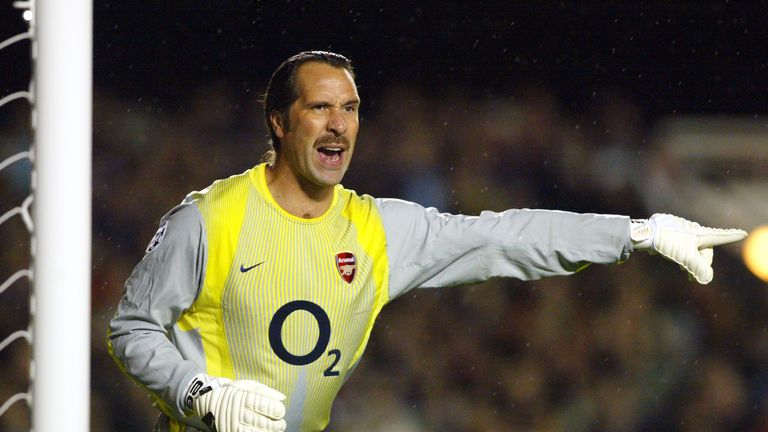 Lee Dixon
I have gone for 'Dicko' at right back. Lauren and Bacary Sagna are obviously two that rival him, but I went for Lee for his longevity, while he was also a very consistent player, difficult to beat in a one on one. Not the most creative player going forward, but the job of a full-back is to defend.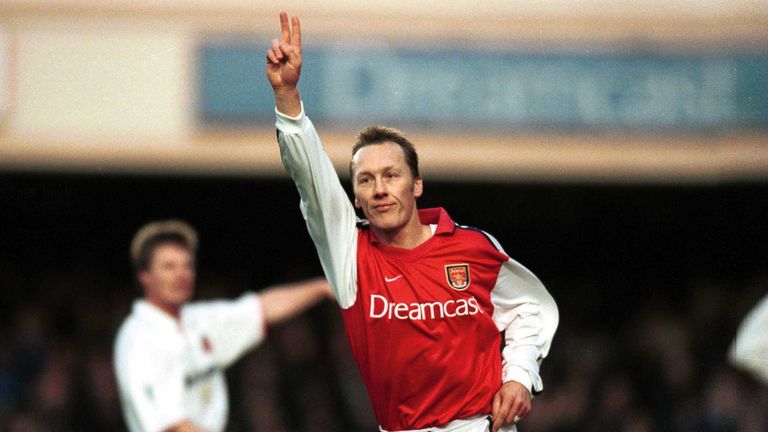 Tony Adams
Centre-halves were not easy at all, but Tony was captain fantastic and all the rest of it. I played with him for eight years. His inclusion speaks for itself really. He was a fantastic leader and a very, very good player.
Laurent Koscielny
The other centre-half is difficult - Sol Campbell, Martin Keown, Steve Bould, Kolo Toure obviously - but in years to come I think we will look back on Laurent Koscielny as one of the best to have played for Arsenal. He is very quick - in the early days he had a rash side to his nature, he might get sent off, or do something silly, but no more. He's very difficult to beat, and he has even been popping up with a few goals recently as well. I think he is a fine centre-half.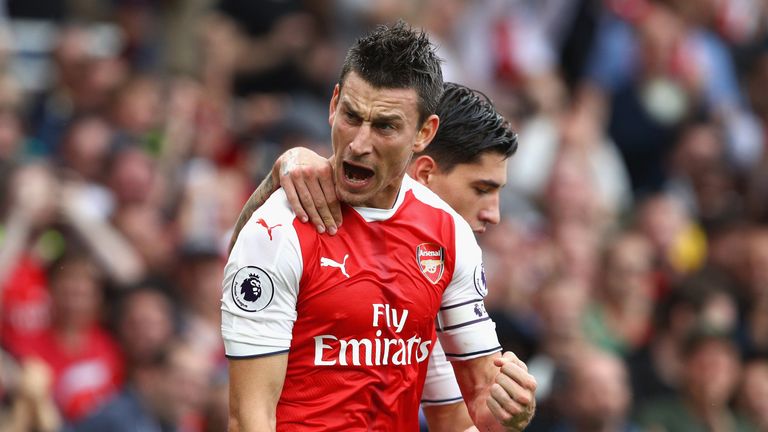 Ashley Cole
The only rival really to Ashley Cole is Nigel Winterburn, but Ashley came through the ranks, and not many of those did that under Wenger. He was brilliant defensively, a very determined player. Meanwhile, he was fantastic going forward, a great athlete, had real pace in him and was a really good left-back.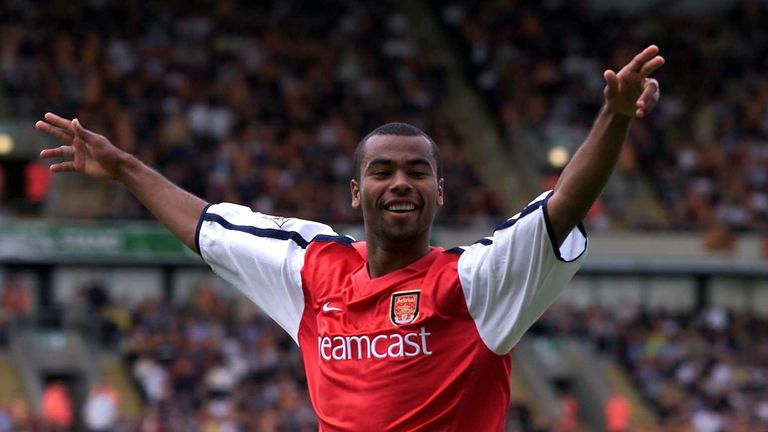 Freddie Ljungberg
In midfield, most of them played together as it was such a fantastic era 'the Invincibles'. Ljungberg, who was a master of timing those diagonal runs into the box, is on the right. He was a great finisher when he got there, worked really hard and very quick as well, and he was a great threat to Arsenal on that right-hand side.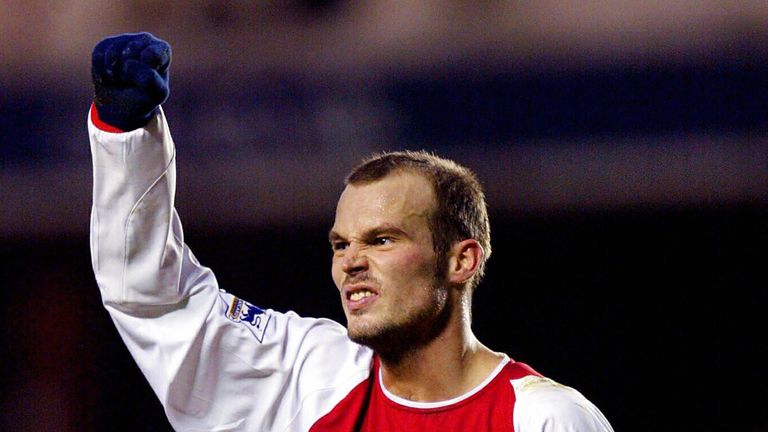 Patrick Vieira
Obviously, again his inclusion speaks for itself, a monster of a midfielder who came to the club when nobody really knew him. He had that winning mentality and determination, would not be beaten and was unplayable at times.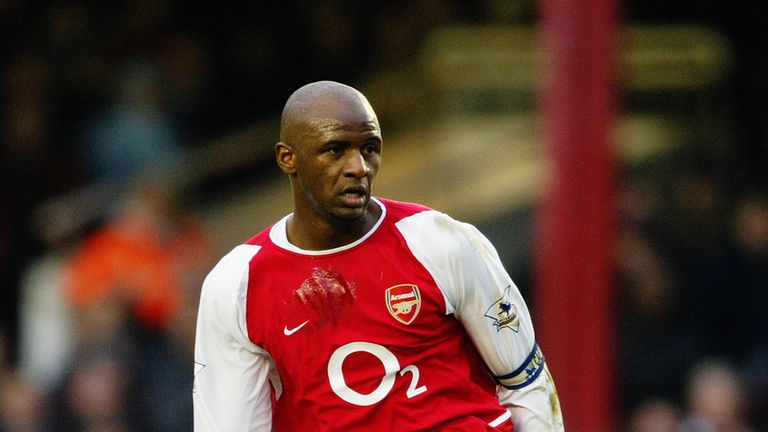 Cesc Fabregas
His partner in the centre of midfield is not easy. Emmanuel Petit and Vieira obviously had a great partnership and there are a few more besides, but Fabregas - I know he is not the most popular with Arsenal fans these days - had a spell when he was just magnificent. And not many can see and pick a pass as quickly as he can, can score goals and he was a very clever player.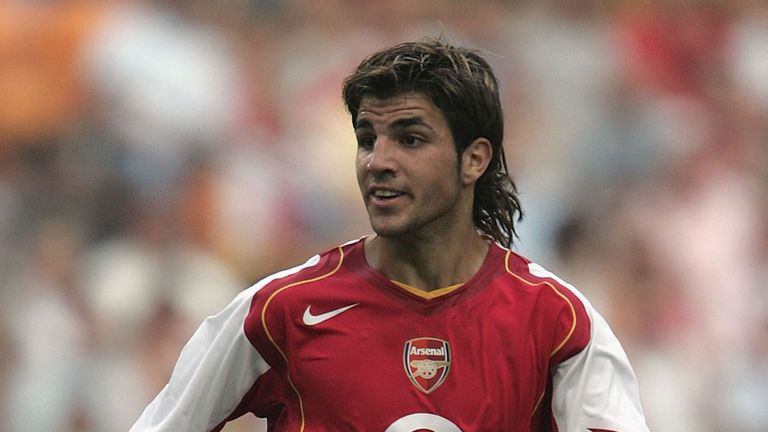 Robert Pires
Just a wonderful talent on the left, he did the lot really, scored and created goals. He had this great partnership with Thierry Henry particularly. He was a legend and worshipped by the fans, and no wonder because over a long period he was brilliant.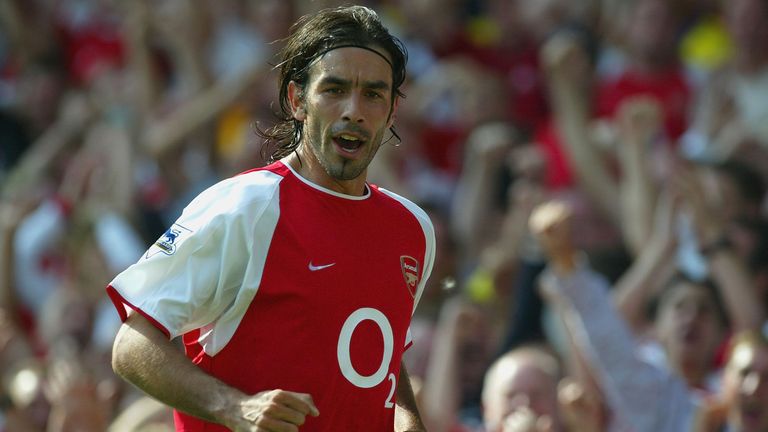 Dennis Bergkamp
It does not need much to be said about him, a master of seeing the picture really and thinking before anyone else and acting upon it. He could play with a variety of striker partners, he started off with Ian Wright, he adapted to Nicolas Anelka, then Henry, and he was just such a clever player - one of the best No 10's the game has ever seen.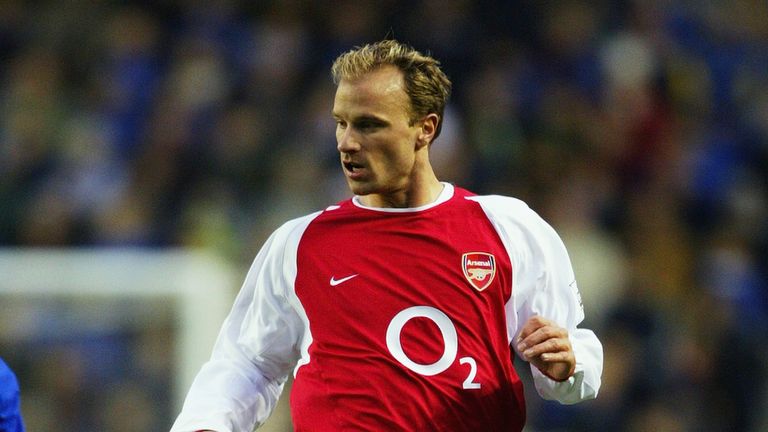 Thierry Henry
I think Henry is the best player I have ever seen in the Premier League, maybe even this country. He was that good over a six-year period when he was nearly getting 30 goals every year. And again you would apply the word 'untouchable' to him because just his physical strength, he was so quick and strong that he could not be shrugged off the ball. He developed into a marvellous finisher and again he had that arrogance about him in that he knew he was the best, he intimidated opponents and his goals tally says it all.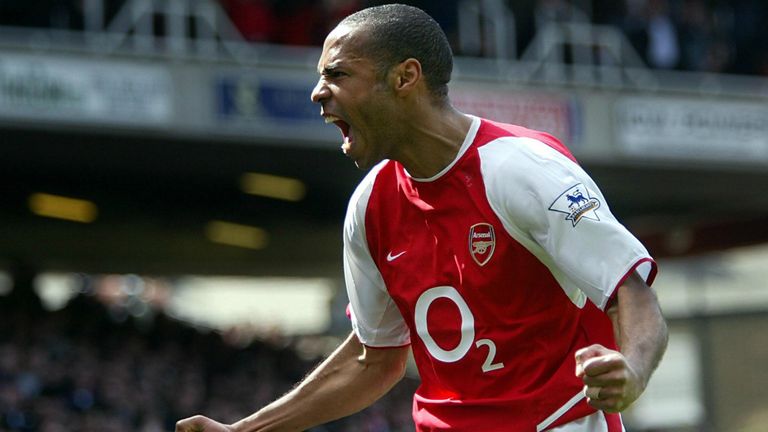 Watch Man Utd v Leicester, the Ryder Cup and the EFL Cup as part of our three months' half-price offer.