Champions League: No glory for Manchester Utd or Chelsea this season
Real Madrid can win trophy for first time since 2002
Last Updated: 25/03/14 12:28pm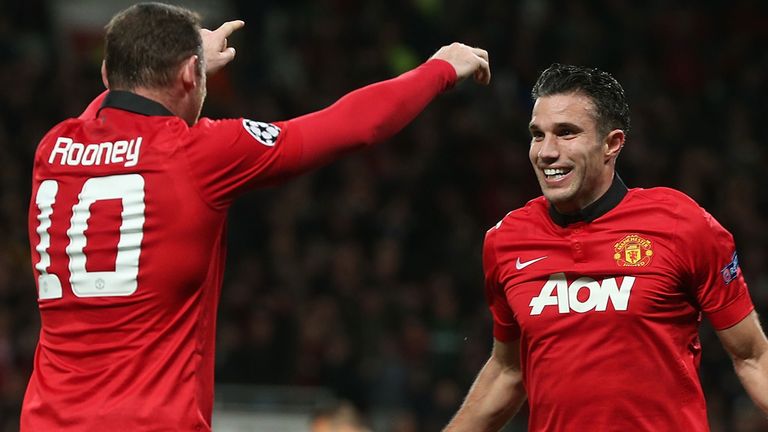 The Sky Sports pundit was at Old Trafford on Wednesday to see David Moyes' side overturn a 2-0 deficit against Olympiakos to qualify for the quarter-finals just 24 hours after 2012 winners Chelsea had booked their place in Friday's draw with victory over Galatasaray.
No English teams reached the last eight last season and while Smith is pleased to see an improvement, he says the bookmakers are right to class United and Chelsea among the outsiders to lift the trophy in Lisbon in May.
"It is important to keep a couple of English teams in there," he said on the Sky Sports Champions League Podcast.
"You look at last season and it was all about the coming of the Germans with Bayern and Dortmund in the final. We were all questioning the Premier League and the strength of it.
"It's nice to have two teams in there and the draw will obviously tell us a lot. All the big hitters are left in this competition now and there's not going to be an easy draw, that's for certain.
"Chelsea showed when they won it that you don't necessarily have to be the best team in the competition, but I certainly won't be having any money on either of them.
"The bookies - and the odds that they are offering - probably reflects the general attitudes towards their chances.
"There's some very good teams in the competition that I think have got more than both Chelsea and Manchester United."
Reason
The Premier League clubs will go into Friday's draw - which is live on Sky Sports News from 11am - along with Bayern Munich, Borussia Dortmund, Atletico Madrid, Barcelona, Real Madrid and Paris Saint-Germain.
And while Smith says defending champions Bayern Munich are rightly listed as favourites, he is backing La Liga leaders Real Madrid to win the Champions League for the first time since 2002.
He added: "Bayern have got to be favourites with a fantastic manager in charge in Pep Guardiola.
"We wondered how he'd take it on with Bayern after they won the treble, but he seems to have done that, playing a slightly different brand of football.
"For whatever reason, I've got a sneaking suspicion for Real Madrid. They haven't won it for a while but they are so full of goals.
"They probably haven't got the best defence in the competition, but when you've got Cristiano Ronaldo at the peak of his career plus Gareth Bale and everyone else then who knows?
"It's going to be a fantastic last eight. This is the business end, as they say, and there are no passengers at this stage.
"Just look at Atletico Madrid and how well they've done under Diego Simeone; they have got a real togetherness and are a tough team as well, who are very disciplined under that manager.
"Whoever the English teams get, it's going to be really tough."
For more from Alan Smith, Geoff Shreeves and the rest of the Sky Sports pundits, download the Sky Sports Champions League podcast now.