Peter Beagrie
Football League Expert & Columnist
Athletic prowess
Peter Beagrie says Charlton won't go down and Wolves won't go up unless they strengthen at the back.
Last Updated: 20/11/12 11:30am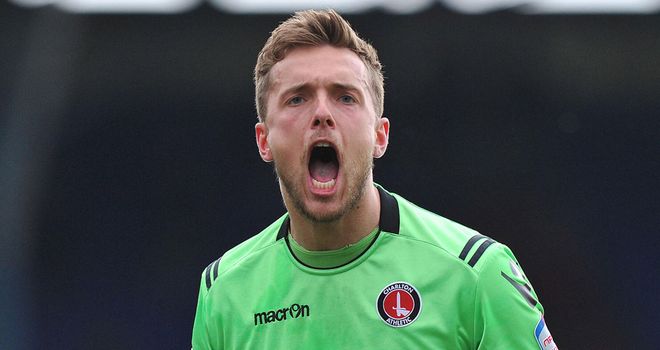 Peter Beagrie is here every week on skysports.com answering YOUR Football League questions.
The former winger, who played over 770 games, representing clubs in all four tiers of the English footballing pyramid, including Manchester City, Everton, Bradford, Sheffield United, Scunthorpe, and Grimsby, forms part of the Sky Sports punditry team for all the big matches in the Championship, League One and League Two.
So if you have a poser for Peter, whether it's about your team, a player, match or incident that has caught your eye, or a wider point on the Football League, make sure you send it in.
Read below for this week's column where Beags gives his take on in-form Charlton, out-of-form Wolves and the standard of refereeing in the Championship...
Send your question to Beags
1. Mail them to skysportsclub@bskyb.com
2. Use the feedback form at the bottom of this page
HAPPY VALLEY
Hi Peter, Hi Peter, My team of over 50 years Charlton have had three tremendous wins and are climbing the table. Do you think they can consolidate in the division or perhaps do even better? John West (Charlton Athletic fan)
BEAGS SAYS: John, I have no fear that your boys will comfortably stay in the Championship. The Addicks had a great win at Burnley on Saturday, which took their number of victories to three and prevented the Clarets from claiming a fourth straight home triumph, and leapfrogged their Turf Moor rivals into 14th place. There have been some excellent recent performances from goalkeeper Ben Hamer and marauding right-back Chris Solly (pictured) and clean sheets away from home build confidence. There is a real togetherness about Chris Powell's squad.
HAVE WOLVES LOST THEIR BITE?
Hi Peter, Wolves started really well but have struggled recently with their last win coming at Blackburn. What do you think their chances are of getting promoted and where do they need to improve? Cheers, Jason Boyd (AFC Telford fan)
BEAGS SAYS: Hi Jason, three points out of a possible 21 has certainly dampened the spirits of the Wolves fans who were initially impressed by Stale Solbakken's team and tactics. Individual errors, lack of discipline and poor defending have seen an alarming slump in performance and points tally. I believed at the start of the season that if Wolves replaced departing wingers Matt Jarvis and Michael Kightly with two other quality widemen, the strike partnership of Kevin Doyle and Sylvan Ebanks-Blake could fill the goal-scoring void left by Steven Fetcher and be there or thereabouts. I was unsure about their ability to keep clean sheets consistently, though, and unless Solbakken can find two experienced, no-nonsense centre-halves. I remain sceptical about the Molineux men's chances of promotion.
OFFICIALLY POOR?
Hi Peter, Being a Leicester fan I have seen so many poor refereeing decisions in recent games, mostly against us, but a couple against the opposition, too. My question for you is, do you think that the standard of refereeing in this division, which is now worth so much money, is good enough? Thanks, Arjun Unadkat (Leicester City fan)
BEAGS SAYS: Personally, Arjun, I don't and can't recall a season where referees and assistant referees have got so many major decisions wrong. Is it poor positioning or a lack of understanding of the game, or do we have to look at other ways to help the officials? We tend to spend more time talking about penalty decisions, offside goals and sendings off than the quality of football, but I have to present a balanced view and say that the integrity of the men with the whistle is never in question. However, with people's careers often hinging on one decision, it is imperative that the standard of refereeing in all divisions improves.
BASEMENT BLUES
Hi Peter, What has gone wrong at Wycombe, who are now bottom of League Two, and how do we fix it? Worried Wanderer (Wycombe fan)
BEAGS SAYS: It would be too easy for me to say that it is a result of losing Stuart Beavon and his massive goal threat but he was clinical for the Chairboys last season, smashing 25 goals. Beavon couldn't save Wycombe from slipping out of League One but he could have been their saviour this term had he not joined Preston. Manager Gareth Ainsworth sets out his team to attack but there is a naivety which is very apparent; Wanderers need more structure and discipline as committing too many bodies forward is a recipe for disaster. Only the top seven in League One last year scored more than Wycombe's haul of 65 but defensive neglect cost them and that has been the case again this term. Let's just hope Gareth can find a magic formula and stave off what would be a disastrous second successive relegation.
ROCKING ROBBO
Hi Peter, Who is the best 30-something in League One? I reckon it has to be the evergreen Andy Robinson, who at the age of 33, is still banging in goals for Tranmere? Ron O'Grady (Tranmere fan)
BEAGS SAYS:
Hi Ron, you named that man in one as I cannot argue with your choice of Andy Robinson (pictured, left). He is having a renaissance under Ronnie Moore at Prenton Park and, surrounded by youth, Robbo has produced some stunning performances, leading by example while recording an impressive early-season tally of eight goals and many assists, too. The former Leeds man is a great outlet as he still has the ability to drift past people and create space for people like Jake Cassidy to work their magic, and as he is two-footed he is very difficult to stop. Robinson has been pivotal to the Wirral team's blistering start to the season and he must remain fit - but Moore is experienced enough to know when to play and when to rest his player in what will be a war of attrition in League One.
CITY SLICKERS
Hi Peter, What do you think Phil Parkinson done at Bradford that has allowed them to get near the promotion places? Liam Turner (Bradford fan)
BEAGS SAYS: Bradford have massively underachieved over the last few years as several managers have been given top-six budgets and fallen miserably short, and it has saddened me to see the Bantams' demise, particularly after experiencing some wonderful times there as a player and still having a massive affinity with the fans. However, I think Phil has benefitted from having a sizeable squad with a good mix of youth and experience and has assembled a group of players that, if managed right, can get Bradford out of League Two. The club is run incredibly well now and due to various enterprising schemes regarding season tickets means City can regularly boast gates in excess of 10,000 in the fourth tier of English football.
Don't forget to have your say on the issues raised by filling in the feedback form below, and then tune into this weekend's Sky Live Championship clash between Derby and Birmingham (5pm, Saturday, Sky Sports 2 HD).