Robbie Keane's Team Mates Gold
Robbie Keane reveals some secrets from his days playing for teams such as Wolves, Tottenham, Liverpool, Republic of Ireland and LA Galaxy...
Last Updated: 09/03/13 1:18pm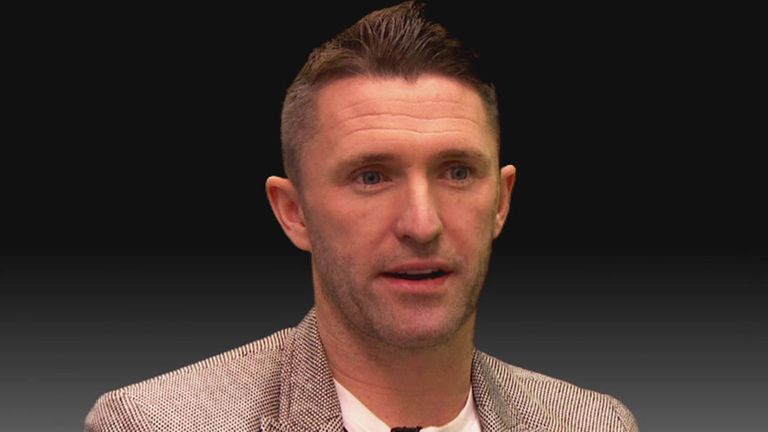 WORST TRAINER - The worst trainer I would say was Pascal Chimbonda at Tottenham because he'd got so many layers on that he could hardly move, to be honest with you; a few jumpers, a few sweat tops and some under-armour. He was fairly stiff.
QUICKEST - Aaron Lennon, for obvious reasons. He was lightning quick, especially over 15 to 20 yards.
MOST SKILFUL - Aiden McGeady. You wouldn't want to be one on one with him because he can make an absolute fool out of you.
BEST MATE AT CLUB - Matt Murray. He's the guy who's on Gillette Soccer Special that nobody knows who he is! Obviously I know him very well because he's my best mate, but when he comes on TV a lot of people say 'who's this guy?'
MOST VAIN - Jamie Redknapp, for obvious reasons. You've seen the Thomas Cook ads!
HARDEST SHOT - Definitely Ian Harte with both feet, on the left or right side. It's probably because his quads and his calves are the same as a rhino's leg!
SUPERSTITIONS - David Beckham, definitely. Everything has to be in order and you can't move anything out of place. On game day or training day even, his shoes had to be perfect... so we would try to move his shoes as much as we can to wind him up.
AND... WHO'S THE LONGEST IN THE SHOWER? I'd say Young Pyo-Lee.