Jarvis masterclass
As part of our Masterclass series, Sky Sports caught up with West Ham's Matt Jarvis to discuss crossing, dribbling and the art of playing as a winger.
Last Updated: 18/09/13 3:36pm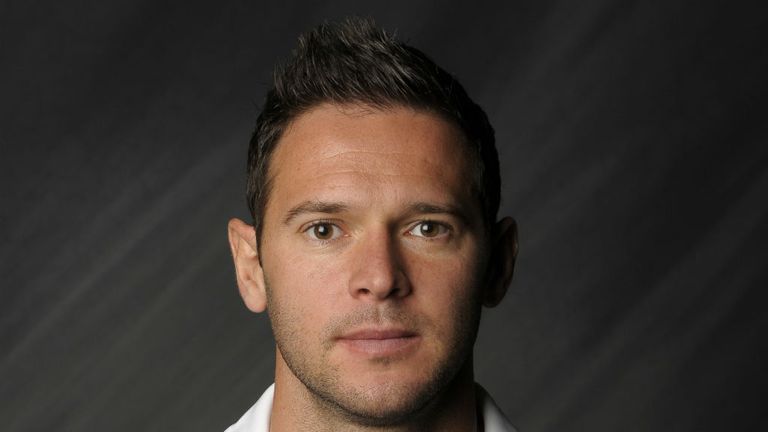 False nines, double pivots and playing between the lines. The language of football may have changed in recent years but there are few things as compelling for a fan of English football than watching a winger torment his full-back.
It's almost a visceral pleasure as the winger receives the ball in space. The yells of 'skin him' echo down to the pitch and the crowd behind the goal wait expectantly for the ball to arrive into the box.
When it comes to crossing, Matt Jarvis could be considered an expert. The West Ham winger put more crosses into the box from open play than any other Premier League player last season. And the season before that. And the season before that one too.
For the past two seasons, he has also put in the most successful crosses ahead of Manchester United's Antonio Valencia and Everton left-back Leighton Baines.
Premier League - Successful crosses 2011/12
Player
Team
Crosses
Matt Jarvis
Wolves
52
Leighton Baines
Everton
38
Antonio Valencia
Man Utd
37
Jermaine Pennant
Stoke
37
Premier League - Successful crosses 2012/13
Player
Team
Crosses
Matt Jarvis
West Ham
58
Antonio Valencia
Man Utd
39
Jean Beausejour
Wigan
37
Leighton Baines
Everton
36
Sky Sports caught up with the England international to discuss dribbling, crossing and the art of the winger...
Do you like to have an early dribble at your opponent?
When you first get the ball you want to test them out to see how the day is going to go really. You've got to try and keep them guessing. Are you going to go down the line and cross it that way or are you going to cut inside and cross it the other way. You want to make sure they don't know what you're going to do.
Can you decide before you get the ball whether you're going to cross or dribble?
Yeah, you can do. It's one of those things that's a spur of the moment decision. When you get the ball your full-back is either going to be right on your toes or he's going to have stepped off a few yards. That can make your decision straight away. If he's off you then you can turn and run at him. If he's right up close then you can just shift the ball to your side and cross the ball as quickly as you can. It all depends on the position of your opponent.
Do you feel more comfortable on the left because it gives you more options?
If you can both ways it always helps. If the defender wants to show me down the line then I can go down the line and I can get a cross in that way. If he tries to show me into the box then I can have a shot or cross on that side. It's just about creating space and keeping the defender guessing.
Do you aim for a player in the box or just put it in a good area?
I think you've got to have a bit of both really. When you first get the ball you can see where the players are and the areas they are going to be running into. Then it's just about trying to put it into that area you think they're going to be.
The three good areas are front post, back post and cutting the ball back to near enough the penalty spot. They are three areas you want to aim for unless you can actually pick out a player you can see is unmarked.
Does it depend on what type of striker is in there?
It does depend on the types of players. If you've got Andy Carroll in there then perhaps you don't have to put as much on the cross. You can hang the ball up there around the far post and he'll use his own power from his heading ability.
Whereas for Sylvan Ebanks-Blake you'd try and get the ball straight to his feet or put a bit of power into the cross so he can just use his sharpness to get in front of the defender and head it that way.