Wolves no joke now
With Wolves on a run of nine straight victories, Kenny Jackett has dramatically changed the mood around Molineux. Adam Bate looks at the club's journey from the depths of despair to a club-record winning streak...
By Adam Bate
Last Updated: 12/03/14 5:24pm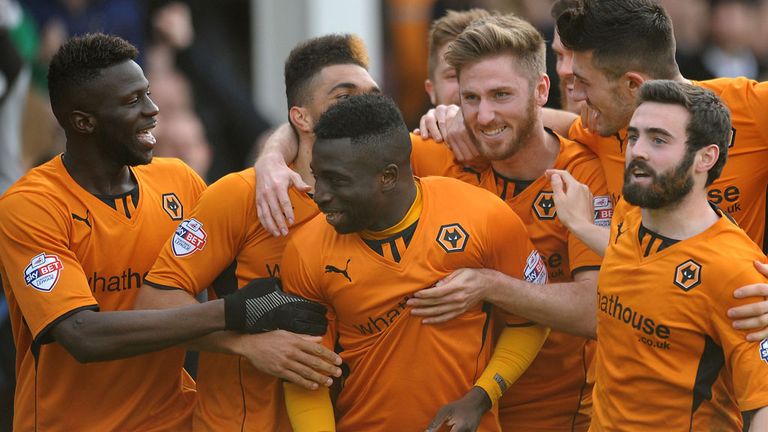 A good joke brought Wolves plenty of attention last week after an admin error went viral. The famous badge was printed upside down on a supporter's shirt.
When the customer quite understandably complained, it prompted a savvy response from the club: a light-hearted letter - printed upside down, of course - offering VIP treatment with the chance to meet the players.
Good PR then and a huge 'well played' to the commercial department. This humorous handling of the situation is indicative of the newly harmonious mood at Molineux. Not long ago with the club in the grip of something approaching civil war, this routine error would have been seen rather differently at Wolverhampton Wanderers. But things change quickly in football.
Wreckage
It's difficult to appreciate the magnitude of the wreckage new manager Kenny Jackett surveyed upon his arrival at the club last summer. Back-to-back relegations saw chairman and owner Steve Morgan pilloried – as evidenced by the profane graffiti that adorned Molineux's walls, urging him to return to Liverpool with haste. Opinions on chief executive Jez Moxey were arguably even lower.
In the immediate match prior to Jackett's appointment, Wolves had reached their nadir. Away to Brighton on the final day of the season, Jamie O'Hara gestured angrily to disgruntled fans referencing his wage packet, while the hapless Roger Johnson literally couldn't give his shirt away to the travelling support. "You've let your fans down," chanted the perceptive Seagulls supporters.
As the first team in a generation to find themselves playing third-tier football, having been in the Premier League in the previous calendar year, Wolves were in uncharted territory. The parachute money provided a huge advantage but it was surely needed given that the club was saddled with unhappy players earning vast sums – some of them clutching contracts that entitled them to more in a year than the annual playing budget of many of Wolves' forthcoming League One opponents.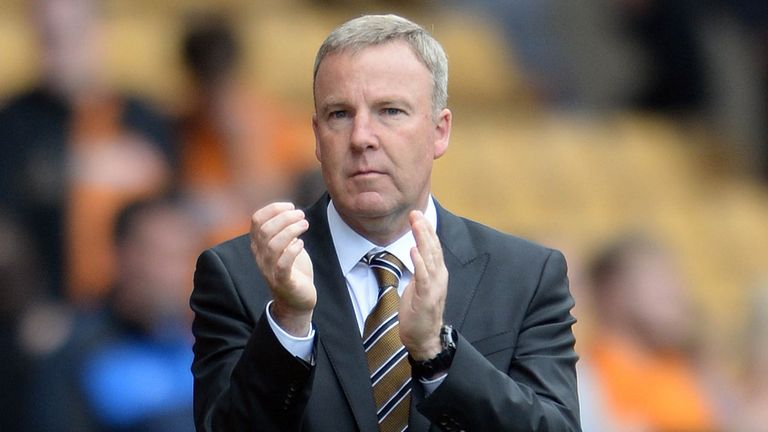 Quietly but assertively, Jackett set about his task. Of course, his assessments were informed by financial constraints, but he was cute enough to talk euphemistically of the need to put his own stamp on the team. Out went several of the foreign imports who'd struggled to adapt, as well as familiar faces such as Karl Henry and Stephen Ward. Crucially, the divisive figures of O'Hara and Johnson were frozen out. Jackett recognised the need to forge a new Wolves.
Delicate
Other issues required more delicate handling. Wayne Hennessey's refusal to play at Gillingham in January was an unsavoury reminder of the tensions behind the scenes and left a particularly bitter taste coming from an academy graduate and long-term injury victim. He was soon offloaded for good money. By contrast, Kevin Doyle was a model professional, but his exorbitant wages were a problem before the ever generous QPR were good enough to take him off the club's hands.
Speaking earlier this month with the in-tray finally looking manageable, Jackett is now in a position to talk in the past tense about some of these challenges. "These players have gone out for a reason," he told Wolverhampton's Express and Star. "My assessment when I came in was we needed a fresh team. It's a unique situation. Dropping two divisions in two years doesn't happen. Wolves got caught but I'm sure the club is strong enough to come back again. That's the aim."
Spectacular
And it's happening. Things took time and the football didn't always flow in the early stages of the rebuilding process, but with the fans showing patience to those untainted by what had gone on before – new captain Sam Ricketts is the only member of the current starting XI over 27 – a new team has developed. And the results have been spectacular. They are now on a run of nine consecutive victories – the best sequence in the club's illustrious history.
Midfield, in particular, has been a source of success on the pitch and joy in the stands as the team indulges in a brand of football that outstrips much of Wolves' Premier League efforts. Former youth-teamer Jack Price is a young player who is calm and precise with his passing - "the best footballer at the club" according to Jackett – while it's easy to see why Sheffield United fans were reluctant to see the dominant figure of Kevin McDonald leave.
It's trickier to understand the reasons why Steve McClaren allowed Michael Jacobs to exit Pride Park on a permanent basis. The arrival from Derby Country is a neat footballer with instant control and at 22 has the chance to develop into a player of real significance. His League One player of the month award for February was fully deserved given his impact since making his switch permanent the previous month.
Bakary Sako and James Henry have provided goals and assists from the flanks, while 21-year-old striker Nouha Dicko has been a revelation with eight goals from eight games. "Our side looks in a good place," says Jackett. "It's settled and we're playing good football. We pass to score and win games - we don't pass for vanity. We're really trying to keep those two things combined. It's centralised through the midfield lads – it's been flowing through them."
Optimism
At the back, Swindon's consolation goal on Tuesday evening was the first conceded in over 10 hours. Such is the optimism surrounding this young side that there is now a conviction that they are not only capable of earning promotion but also making a rather better fist of life back in the Championship. Norwich and Southampton offer recent hope of doing a back-to-back of a different kind – and there is a precedent in the club's own history.
After all, this is a club that finished sixth in the top flight in 1980 only to be relegated by 1982 and down in the fourth tier by '86. Consecutive promotions took them back up the leagues and the indications so far are that the current decade could bring similar ups and downs. Of course, there's a long way to go. But Jackett is giving supporters cause to dream again.
"The link between the players and supporters is very good and we'll need that link and drive to make sure we get over the line," he adds. "The supporters are right with us at the moment." The irony of that comment won't be lost on anyone at Molineux. Things truly do change quickly in football. And that's no joke.
Wolves' League One title rivals Leyton Orient and Brentford go head-to-head live on Sky Sports 1 HD at 12.15pm this Saturday