Bundesliga: Freiburg's Jonathan Schmid signs new contract
Freiburg have confirmed that Jonathan Schmid has extended his contract.
Last Updated: 11/09/13 11:54am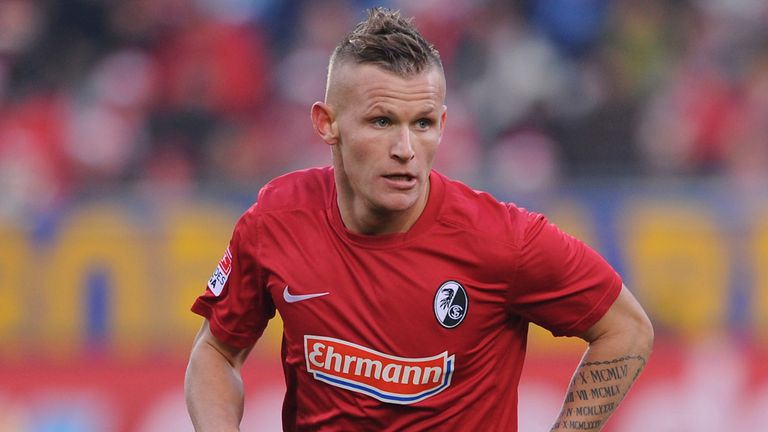 The 23-year-old has played for the Bundesliga club for five years after he joined from Offenburger FV as a youth, and has gone on to make 60 league appearances.
The club did not reveal the duration of the new deal, but sporting director David Rennie was pleased the midfielder had put pen to paper.
"We are happy that Jonny has decided to continue to play in Freiburg," Rennie told the club's official website.
"A new contract speaks for our side and for the philosophy of the sports club.
"At the same time we thank all those who have had good conversations in their contribution to this extension."
Schmid said: "I'm glad that I'm going to stay long term in the region was important for me to be close to my home, but especially the great team and the prospect of being able to play here at SC Freiburg."