Bundesliga: Borussia Dortmund await Schalke test
The 143rd Revierderby takes pride of place in the Bundesliga with Schalke and Borussia Dortmund preparing to meet.
Last Updated: 25/10/13 9:05am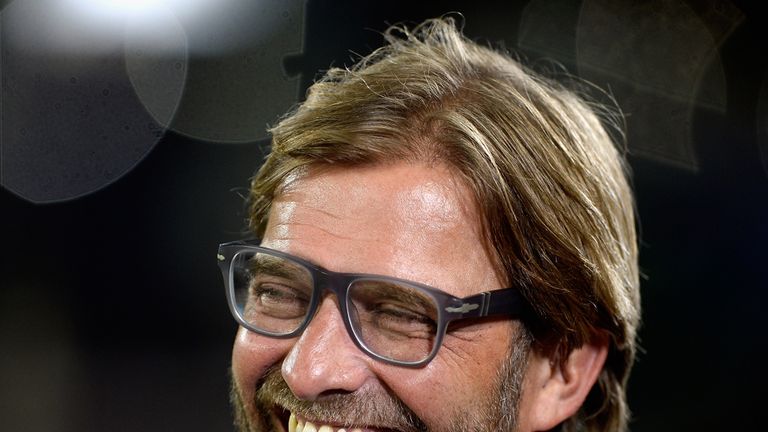 Schalke did the double over local rivals Dortmund last season, but that is not the only reason Jurgen Klopp's side want to come out on top on Saturday.
"When you sign here, you know that you have 32 games and two derbies," Klopp said at a press conference. "These are the most special games of the season."
The form coming into the game counts for nothing. Dortmund would otherwise be regarded as favourites after beating Arsenal 2-1 while Schalke lost 3-0 at home to Chelsea in the Champions League.
"Schalke is a different game and there will be a different atmosphere with even more importance," Klopp added.
Schalke coach Jens Keller was singing from the same songsheet.
"There is no other game in Germany which electrifies the masses as much as this derby," he said.
"Every player knows what is at stake. A derby win means as much to the players as it does to the fans."
While the Westphalian rivals will be searching for superiority in the Ruhr district, overall dominance is what Bayern Munich will be looking to defend when they host Hertha Berlin - a side they beat 6-0 and 4-0 in their last two meetings.
Bayer Leverkusen, who like Bayern were successful in the Champions League on Wednesday, are also eyeing top spot when they host Augsburg with a gap already opening up between the top three and the rest.
At the bottom of the table, Freiburg and Nurnberg are still searching for their first wins of the campaign.
Freiburg host Hamburg on Sunday while Nurnberg play their first game under the guidance of new coach Gertjan Verbeek on Friday night against a Stuttgart side who have already experienced a positive reaction to their own change in coach this season, avoiding defeat since Thomas Schneider took charge.
Elsewhere, Hannover host Hoffenheim, Mainz take on Eintracht Braunschweig and Werder Bremen pay their former director of sport Klaus Allofs a visit in Wolfsburg.
Sunday's other game sees Eintracht Frankfurt travel to Borussia Monchengladbach.