Montpellier chairman Louis Nicollin isn't worried about potential Rene Girard exit
Montpellier chairman Louis Nicollin says that he is not concerned about the potential departure of manager Rene Girard.
Last Updated: 20/02/13 5:10pm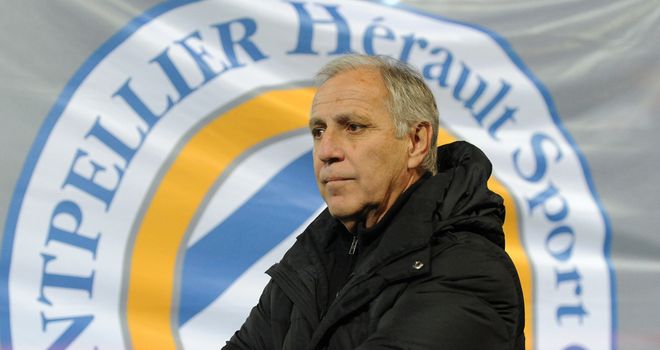 Girard, who led Montpellier to the Ligue 1 title last season, is out of contract at the end of the season and said over the weekend that he had made a decision about his future.
Nicollin claims that he is unaware of Girard's choice but says that he will not shed a tear if he is to leave.
"Frankly he didn't tell me anything," Nicollin told L'Equipe. "But I am not under any stress for that, there are a lot of coaches. We have always stated we will talk about that in March.
"Anyway he will be a free agent. Logically he is part of the furniture. But if he wants to leave, he could leave. I won't cry.
"There are rarely talks with him. He does his job. I just tell him when I am happy or not. And this season I am not very happy so far. Actually I have not swallowed our poor performances in the Champions League (two draws, two defeats) with our quality group.
"It made me mad. So I am not happy with our current season. But he has been crowned champion, we cannot forget that.
"He made his decision. He won't command us."
Montpellier could also have another departure on their hands in the summer, with playmaker Younes Belhanda still looking for a move away. He was close to joining Fenerbahce in January and he says he was ready to leave.
"I didn't want to start any trail of strength with my officials," said Belhanda in France Football. "I've been at the club since I was 13 years old, I know they educated me.
"In June I already wanted to leave. In January I should have left, but Montpellier and Fenerbahce failed to find an agreement.
"I know there will be no divorce with Montpellier, because I am just like their son. My goal is for the club to earn as much money as possible. I would be happy with that."