Montpellier boss Rene Girard says he is still unsure about his future in football
Rene Girard says he is still unsure as to what his future holds when his contract with Montpellier expires this summer.
Last Updated: 17/04/13 4:40pm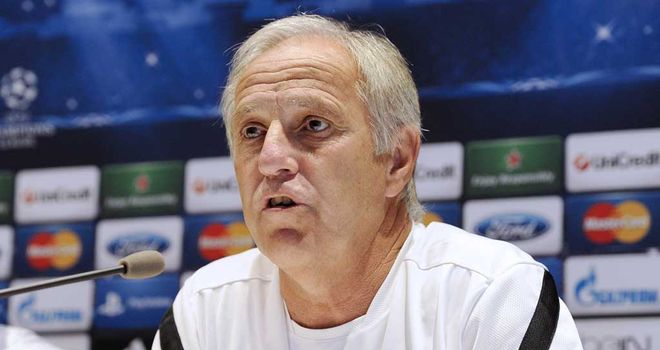 The Frenchman led Montpellier to the Ligue 1 title for the first time in their history last season, but with his contract due to expire this summer, his future is still uncertain.
Girard has been linked to a number of clubs around Europe, but he says that he is pondering whether or not to take a break from football.
"I'm getting old," said Girard.
"I'm pushing 60. I have always put a lot into my work. It's very tiring and you don't always get much feedback.
"I'll take the time to think about my future but if nothing comes up, I'll happily take a break for a year or perhaps until the end of my days.
"If I do something, I like to do it properly. I will only go for an adventure where I can express myself fully," he added.
"We are the outgoing champions. Europe is maybe not finished yet, but we need to win and hope that others lose."