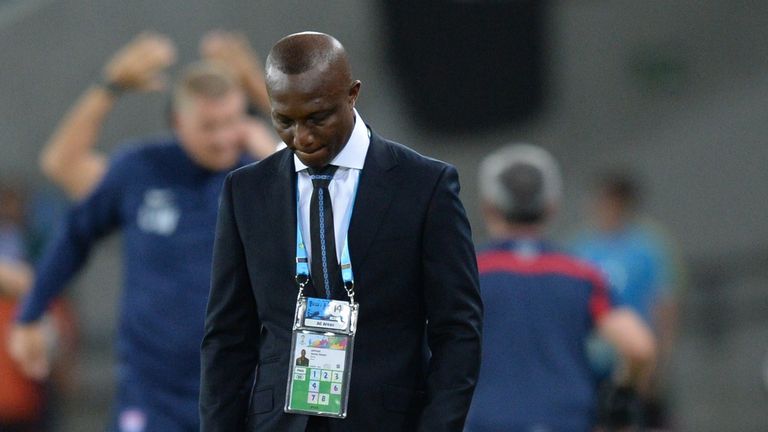 Kwesi Appiah admitted his Ghana side had been severely punished for small mistakes in their World Cup defeat by the USA.
Having beaten the States in the past two World Cups, Ghana went down to a 2-1 defeat in Monday's Group G encounter in Natal.
It looked like it might be an easy USA win when Clint Dempsey scored after just 29 seconds, but Ghana upped their game and deservedly levelled through Andre Ayew's classy 82nd-minute strike.
However, four minutes later, the Black Stars left substitute John Brooks unmarked and the 21-year-old defender duly headed home to secure victory in their group-stage opener.
While the United States celebrated, Appiah was left to rue what could have been after his side let a point slip away from them.
"What I can say is that it was a very tough game," he told the post-match press conference. "Playing at this high level, any little mistake can cost you dearly.
"We didn't deserve the first goal against us and, as for the game itself, we did possess and create a lot of chances.
"Unfortunately we could not take our chances and the US took their chances.
"Any loss of concentration can cost the team big time. I believe the first goal unsettled us a little bit but I never expected it to end this way."