World Cup: Yaya Toure to consider Ivory Coast future after playing in Brazil
Ivory Coast midfielder Yaya Toure will consider his international future after the World Cup.
Last Updated: 08/06/14 12:06pm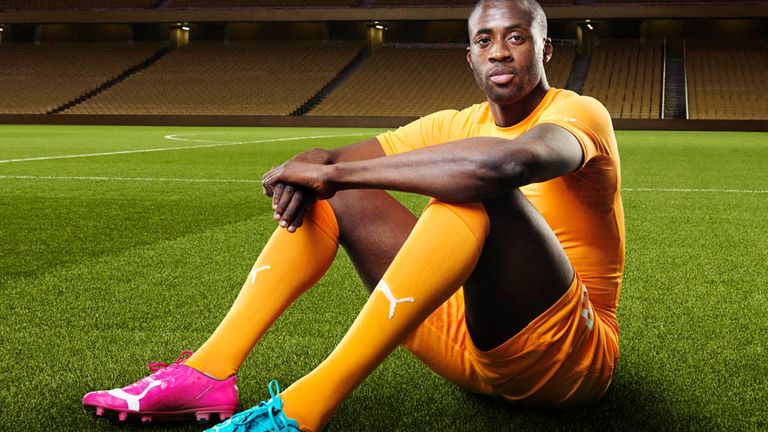 Toure has won over 80 caps for the Ivory Coast and has featured at the 2006 and 2010 World Cups when the national team failed to progress from the group phase.
The 31-year-old is disappointed he has yet to win anything at international level after also twice being a runner-up at the Africa Cup of Nations.
The Manchester City man is aware time is running out to enjoy international success and he acknowledged he will face a 'very difficult decision' following the World Cup in Brazil.
"We have an amazing squad of players and we all think it is about time we reach our full potential," Toure told the Sunday Mirror.
"When I look around and see players like Drogba, Kalou, Bony, Gervinho and Zokora, I can only be filled with confidence.
"Why we haven't gone on to win a trophy is something that I can't understand. We want and we hope we make it soon because some of us haven't got a lot of time left to be winners.
"It won't be long until we have to step aside and let the younger generation come through.
"It is important to me that, when I do stop playing for Ivory Coast, I leave in a good moment.
"I have always said I would stop once I had won something, and maybe that has brought some bad luck to the team.
"I am thinking about it, but I haven't made a decision about when it will happen. I will see what happens at the World Cup.
"It's a very difficult decision and I want to do it at the right moment."