Tottenham's Kyle Walker set to miss England friendly v Denmark
Tottenham boss Tim Sherwood says Kyle Walker will miss England's friendly against Denmark on Wednesday night.
Last Updated: 05/03/14 4:43pm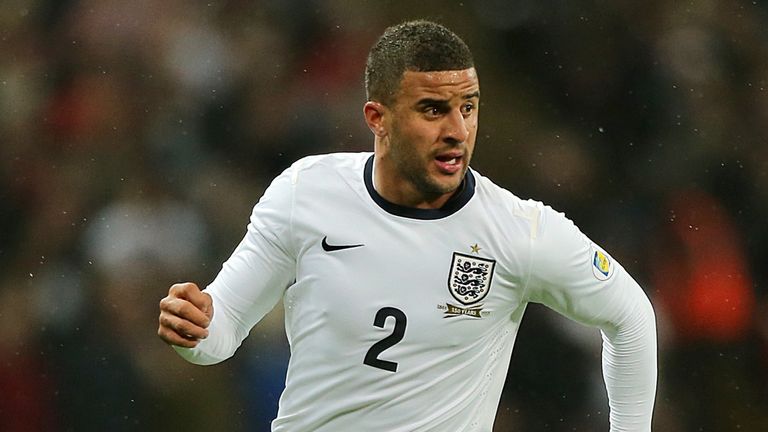 And Denmark's Christian Eriksen, who is a team-mate of Walker's at Spurs, also looks set to be on the sidelines for the Wembley international.
Speaking after Tottenham's 1-0 Premier League win over Cardiff on Sunday, Sherwood said: "Kyle won't be fit to play for England.
"He was not fit to play here today, so he won't be fit for England either.
"I'm not sure but he probably will (link up with England) as they will be training at our complex in the early part of the week.
"We're just hoping to nurse him back to fitness for next week, so we'll see how that goes.
"Christian Eriksen won't be ready for Denmark either, by the way, after his back problem."
Walker's likely absence means Glen Johnson of Liverpool is favourite to start at right-back for England and he will earn his 50th cap if he features against the Danes.
Meanwhile, Spurs will be hoping Walker is fit for their big Premier League game at Chelsea next Saturday.