International news: Morten Olsen tells Tottenham he will not risk Christian Eriksen
Denmark's coach Morten Olsen has assured Tottenham he will not select Christian Eriksen at Wembley 'unless 100% fit'.
Last Updated: 07/03/14 2:34pm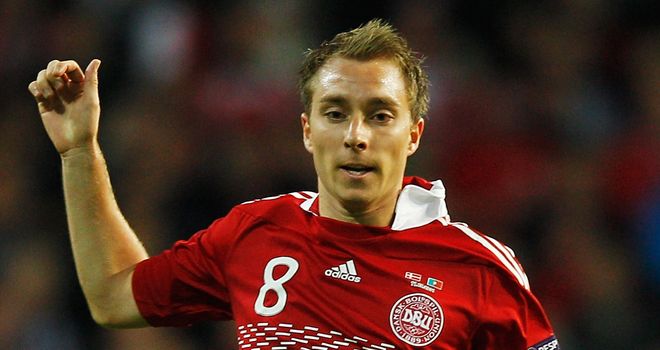 The Spurs midfielder requires a fitness test ahead of the Wembley friendly after suffering a muscle problem in his back during a Europa League game last week.
And Olsen admits he does not expect the 22-year-old to be fit.
He said: "If Eriksen can play, we will use him but he would have to be 100 per-cent.
"When he is only 99 per-cent, he will not play. He's a young player who has never had such an injury before, so it's a difficult one to call.
"We have to wait and see, I think it's always a game against time, probably he can play on Saturday for Tottenham.
"I don't think he can play, we'll wait and see, but I can only say to Tottenham that I will not risk him.
"They can be sure that our medics are very good, our physios and the back specialist and so on.
"It's very important that he is here in the squad because we haven't been together for three months.
"But Tottenham can be sure that if he's any less than 100 per-cent, I will not use him."