Sinisa Mihajlovic has accepted Sampdoria's job offer
Sinisa Mihajlovic has confirmed he is leaving his role with Serbia to take charge of Sampdoria.
By Nadia Carminati
Last Updated: 20/11/13 9:38am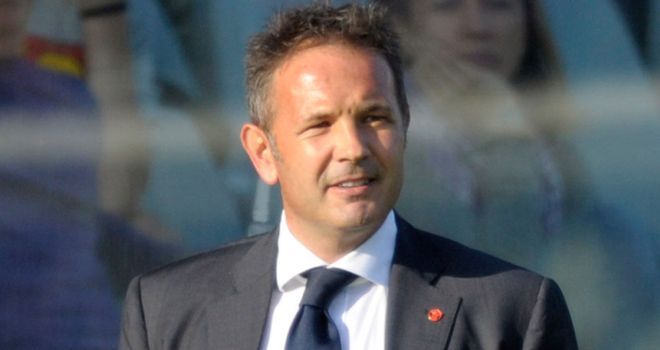 After seeing Serbia play out a 1-1 draw with Russia on Tuesday night, Mihajlovic revealed that he was taking up Sampdoria's offer.
"After having spoken with the management of the Serbian Federation and after a personal long reflection, I've decided I will no longer be the national team coach," said Mihajlovic.
"I've accepted the proposal from Sampdoria where I've played for four years, but not for money - other reasons have influenced this.
"I make this decision with much regret, because I set up a new generation and a new team for Serbia who have bright prospects.
"I left because Federation President Tomislav Karadzic and secretary Zoran Lakovic could not guarantee they would stay in their roles.
"I leave the door open to maybe one day come back and be coach of Serbia again."
Mihajlovic makes a return to management in Italy where he has previously served as boss of Bologna, Catania and Fiorentina.