Liverpool's Martin Skrtel hopes to shake off knee injury before weekend
Liverpool's Martin Skrtel has confirmed that he has strained knee ligaments but hopes to be back in training this week.
Last Updated: 13/08/13 5:40pm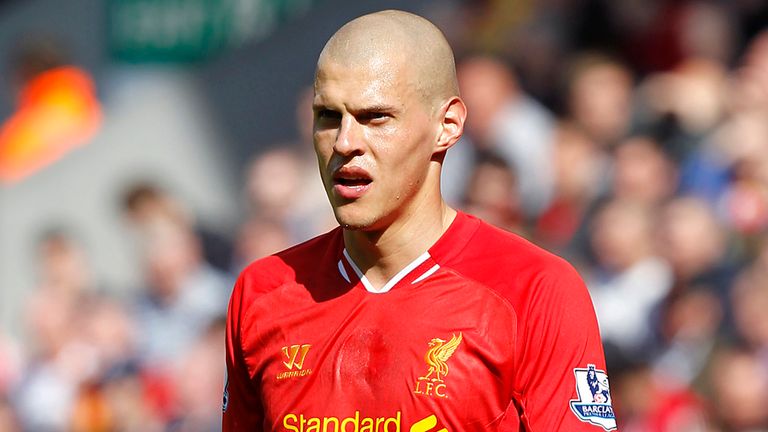 Skrtel has not been released by the Reds to participate in Slovakia's international friendly against Romania on Wednesday because of the injury.
The centre-back explained: "The MRI scan confirmed that I have pulled ligaments in my left knee.
"It is nothing serious but when I want to put full weight on the knee or I kick the ball, it hurts a lot.
"I believe that I will resume training in the next few days."
When asked by the Slovakian media as to why he failed to report for international duty, Skrtel added: "We discussed the possibility of me at least going to watch the lads play.
"I was for this option, but Liverpool were against it. They didn't want me to give two days of possible treatment away like that."
Skrtel has been linked with a potential move away from Anfield but he insists is only focused on his fitness.
"Anything is possible," he explained. "There are alternatives, but the current priority for me is to be healthy again."
There has been a lot written about interest from Napoli but Skrtel denies that for the present, adding: "So far the manager of Napoli, Rafael Benitez, has not called me."