Gibraltar mark European debut with a 0-0 draw against Slovakia
Gibraltar marked their European debut with a creditable 0-0 draw against Slovakia.
Last Updated: 19/11/13 10:20pm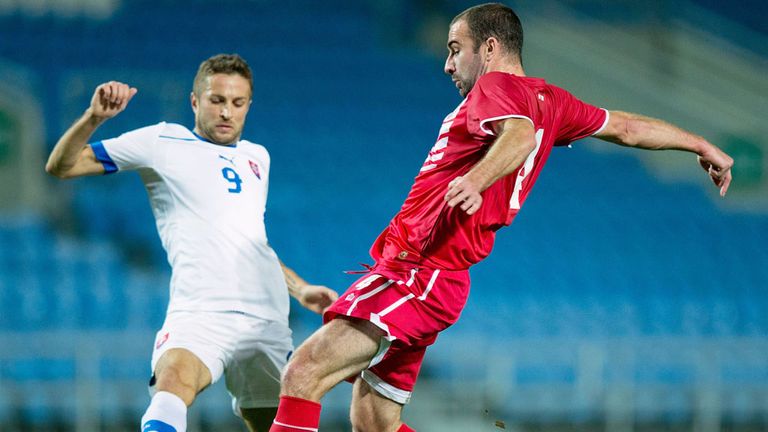 Gibraltar claimed a battling 0-0 draw with Slovakia in the British colony's first match as a fully recognized senior international side.
Former Stoke defender Danny Higginbotham helped Gilbratar hold on for a creditable result in the friendly at the Estadio do Algarve in Portugal.
Gibraltar made its debut after overcoming Spanish opposition to become UEFA's smallest member, but their home stadium is currently being renovated to meet official standards.
A few hundred fans, including Gibraltar first minister Fabian Picardo, made the four-hour drive from the southern tip of the Iberian peninsula to support their side.
Resolute defending and a stubborn goalkeeping display from Gilbratar keeper Jordan Perez prevented Slovakia from breaking the deadlock.
The Slovaks struck the bar in the closing stages, but Gilbratar stood firm and can take plenty of pride from their historic first match.