World Cup: Chile midfielder Matias Fernandez will miss next month's finals
Chile midfielder Matias Fernandez will undergo right ankle surgery this month and will miss the World Cup.
By Paulo Freitas
Last Updated: 23/05/14 1:42pm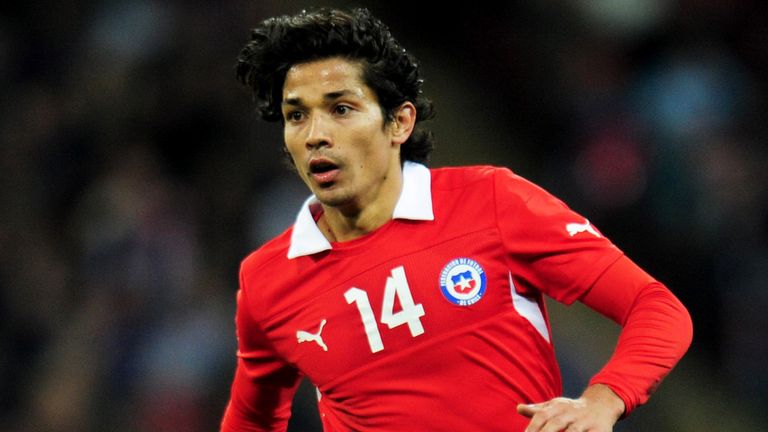 Fernandez had been included by Chile national coach Jorge Sampaoli in his preliminary squad for the tournament in Brazil.
The 28-year-old, who scored three goals in 23 league appearances to help Fiorentina finish fourth in Serie A, has struggled with pain in his right ankle since March.
A statement from Fiorentina read: "Fiorentina announces that Matias Fernandez had a check up with professor Van Djik in Amsterdam regarding his right ankle injury.
"The consultant found that the only solution to the painful injury is to undergo arthroscopic surgery to clean out his ankle.
"Any attempts to continue doing sporting activity in his current state would be limited due to pain.
"Hence, the player advised by Fiorentina's medical staff, has opted to anticipate the surgery before the World Cup with his national team, in order to be available for the new season."
Chile play their first match on June 13 against Australia.
They also face reigning world and European champions Spain, as well as Holland in Group B.
Fiorentina also confirmed that Peru midfielder Juan Manuel Vargas has undergone surgery to repair an umbilical hernia.
Vargas will miss his national team's international friendlies this summer, including the match against England on May 30 at Wembley.