Former Everton star Landon Donovan could quit the United States national team
Landon Donovan has revealed he could quit the United States national team
Last Updated: 03/11/12 1:15pm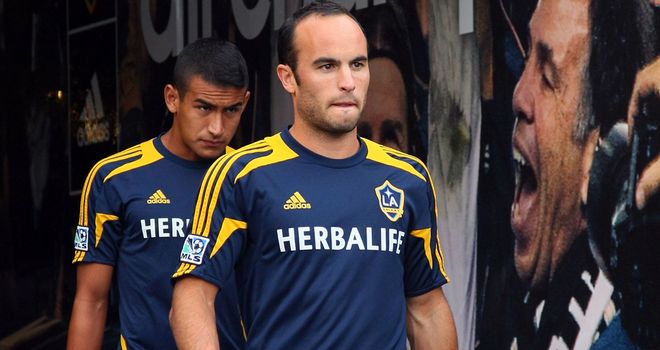 The LA Galaxy forward helped his side make it to through to the Conference semi-finals by scoring from the spot in a 2-1 win over Vancouver Whitecaps on Friday.
Although Donovan, 30, remains focused on his club career, the attacker admits he is not sure how much longer he can continue playing for Jurgen Klinsmann's side.
"If I'm not enjoying playing anymore, the World Cup is the last thing on my mind," Donovan said in an interview with ESPN.
"I need to make sure that I'm enjoying playing every day. If I'm not enjoying it, none of that stuff really matters.
"And your body's going to tell you it's time to take a break, and that's what my body has done this year, there's no question."
The former Everton player has scored a total of 49 goals in 144 appearances for the national team and he also represented the United States at the 2002, 2006 and 2010 World Cups.